Used Vauxhall Adam buying guide: 2013-present (Mk1)
Stand out from the crowd with a used example of this well equipped supermini
Carmakers have been building superminis that put the emphasis on style, rather than no-frills motoring, since 2001, when BMW introduced their modern take on the MINI. The MINI paved the way for superminis that used their big personalities to attract their buyers; affordable costs would play second fiddle.
One of the latecomers to the burgeoning market was the Vauxhall Adam, which was unveiled in 2012. It was based on the Vauxhall Corsa but aimed to look more stylish and distinctive by comparison. In fact, since then the Adam has proved markedly different from the Corsa by retaining a certain sense of exclusivity without looking too flash.
The Mk1 Adam is still in production and remains a relatively young car, which means used prices won't really tumble until the existing car is superseded by a new, second-generation version.
The Adam's two biggest areas of weakness are the way it drives and its lack of practicality. If you regularly need to offer the back seats to adult passengers you may want to look elsewhere, as the Adam's will prove cramped for anyone other than small children. At 170 litres, the boot is small too – both the Fiat 500 and MINI have bigger.
A sluggish engine range, rather inert, light steering and an unsettled ride mar the Adam driving experience. The Adam S benefits from some upgraded parts to improve performance but it's roughly the same price as a Ford Fiesta ST, which is much better to drive. The MINI is a more fun car to drive in all guises.
Vauxhall does give Adam buyers a wide range of customisation options, and the car comes with a decent level of standard equipment.
Vauxhall Adam history
The Adam first appeared on dealership forecourts in January 2013. There were three engine options, all petrol: a 69bhp 1.2-litre petrol and a 1.4-litre petrol engine with either 86bhp or 99bhp. All cars came with a five-speed manual gearbox, while economy-improving stop-start technology was available as an option. In 2014 a 113bhp turbocharged 1.0-litre engine was added to the Adam range, addressing criticism about the car's lack of performance, as mentioned in our Driver Power owner satisfaction survey.
There were three trims levels at launch: Jam, Glam and Slam, with even the lowest trim, Jam, offering a generous amount of standard equipment.
The separate Adam Rocks model was added to the range in mid-2014. It had some off-road styling features such as raised ride height, body cladding and larger wheels, as well as an electrically operated folding cloth roof. The Adam Rocks was the first to use a 113bhp turbocharged 1.0-litre engine that was soon available across the Adam range.
In a number of our Driver Power customer satisfaction surveys, the Adam has been marked down for its lack of performance, which was one of the reasons Vauxhall added the turbocharged 1.0-litre engine to the range. That didn't solve its handling problems though.
January 2015 saw the introduction of the sporty Adam S. It had a 148bhp 1.4-litre petrol engine and came equipped with bigger brakes and a chassis adjusted for improved handling.
Which Vauxhall Adam model is the best?
Buying a Vauxhall Adam isn't as complicated as it can be with other cars. There's only one bodystyle and you don't have to agonise over fuel type as the engine range is petrol-only. The turbocharged 1.0-litre petrol engine is best performer without being uneconomical, so it makes the most sense.
Partnership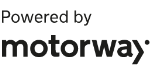 Need to sell your car?
Find your best offer from over 5,000+ dealers. It's that easy.
Trim levels include Jam, Glam and Slam. Standard equipment on the most basic Jam model includes 16-inch alloy wheels, air-conditioning, cruise control, DAB radio, Bluetooth, a multifunction steering wheel and an electronic stability programme. Glam adds climate control and a glass roof, while the Slam has 17-inch alloys, sports suspension, privacy glass and extra chrome trim.
The S and Rocks models are treated as standalone versions of the Adam. The S, which was originally known as the Grand Slam, comes with 18-inch alloys, sports suspension plus a sportier-looking exterior, while the Rock is intended to offer some rugged, off-roader style appeal.
There are also myriad styling packs and customisation options available to enable Adam buyers to personalise their car. For the used buyer, this means there will be a huge variety in the specification of Adams available, so you'll need to check exactly what's fitted to each example you look at.
Running costs
All Adam models require a service every 12 months or 20,000 miles. An oil monitoring system alerts you if an oil change is needed before a service is due. Services alternate between minor and major, priced at £175 and £225 respectively.
Brake fluid requires replacing every two years, at a cost of £40, while the air-conditioning should be sanitised at the same time, for £20. The use of long-life coolant means there's no need for it to be replaced, but if there is a failure and the system needs to be refilled, expect a bill for £50.
How much should I pay?
Entry-level Jam models from 2013 are now around £5,000 on the used market. Glam models start at around £6,000, with Slam beginning at £7,000.
The Adam S, which was originally known as the Grand Slam, is available from £11-£16,000 depending on age and mileage. The Rocks model is between £8,000 and £14,000.
Recalls
September 2014 was the date of the first Adam recall, which was down to a potential problem with the steering; if a particular component broke it would lead to a complete loss of control. Naturally this was a serious problem, so Vauxhall advised that affected vehicles shouldn't be driven until a new shaft had been fitted.
There were three recalls in 2015. One was owing to 18-inch alloy wheels cracking on cars that had done high mileages (over 62,000 miles) and resulted in all four wheels being replaced on affected models. The other two recalls were to do with manufacturing faults relating to the steering.
Alternatives
Both the Fiat 500 and MINI are popular rivals and if you're looking at an Adam you may want to consider both of these cars. The Fiat 500 is fun to drive, stylish and includes the option of a diesel engine, which the Adam doesn't. The MINI is much more ubiquitous and more expensive, but it's a better car than the Adam and Fiat in most areas apart from price. The Citroen DS3 is bigger than the Adam, more unusual than most of the cars in this class, and great value. There are certainly some strong contenders up against the Adam worthy of consideration.
Verdict
By basing the Adam on the previous-generation Corsa, Vauxhall was able to keep down production costs and, in turn, the Adam's purchase price, but it wasn't ideal for making a more polished supermini. The Adam does at least look good, though, and Vauxhall has tried to make up for some of its shortcomings in terms of practicality and driving thrills by kitting out all models with a decent level of standard equipment.
Engine management light: top 5 causes of amber engine warning light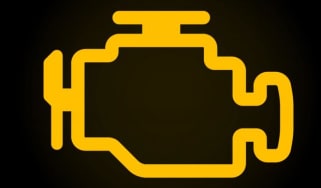 Engine management light: top 5 causes of amber engine warning light
Best new car deals 2023: this week's top car offers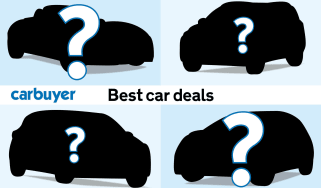 Best new car deals 2023: this week's top car offers
Tesla Cybertruck finally delivered: specs, prices and UK availability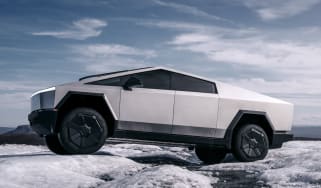 Tesla Cybertruck finally delivered: specs, prices and UK availability