Used Toyota Avensis buying guide: 2009-present (Mk3)
The third-generation Toyota Avensis is a sensible, dependable and affordable choice, even if it's not the most exciting
Let's make no bones about it: the Mk3 Toyota Avensis is unlikely to set many pulses racing. That's not necessarily a bad thing, though, and second-hand car buyers in need of a family saloon could do far worse than opt for this very capable car that is too often overlooked.
The Avensis has many favourable aspects, particularly its strong reliability and safety records. It's also a highly competent motorway cruiser, being comfortable and reliable over vast distances. Fairly weak residual values make it possible to pick up a used Avensis for a fraction of its original price while enjoying a model that's still in production.
The lack of a hatchback version may slightly limit the Avensis' practicality, but the Touring Sports estate model makes up for this quite well, offering some 50 litres of extra storage over the saloon car together with a far more practical boot shape.
While the Avensis is unlikely to offer any thrills on a winding B-road, it's a reasonably enjoyable car to drive in most environments. A five-star safety rating from Euro NCAP, together with standard electronic stability control and seven airbags, mean safety is top-notch, while excellent interior space, decent equipment levels and reasonable economy – particularly from the 2.0-litre diesel engine – are other highlights.
Toyota Avensis Mk3 history
While the Toyota Avensis Mk2 range included a hatchback model, the third-generation Avensis, launched in 2009, was offered only as a saloon or an estate. Initially, petrol-car buyers could choose between a 147bhp 1.8-litre and a 150bhp 2.0-litre engine, while for diesel fans there was a 125bhp 2.0-litre and a 148bhp 2.2-litre.
The vast majority of Avensis customers opted for one of the diesels, with the 2.0-litre being the most popular. A 132bhp 1.6-litre petrol engine was added towards the end of 2009, while a 110bhp 1.6-litre diesel arrived in 2015. Customers could have an automatic gearbox if they went for the 2.2-litre diesel or any of the petrol cars.
Four trims were available. T2 included electric wing mirrors and front windows, remote central locking and a six-speaker stereo, while TR trim added alloy wheels, automatic lights and wipers, cruise control, Bluetooth connectivity and electric rear windows. In T4 guise the Avensis was given leather seats (heated in the front) while the T Spirit version added parking sensors, an upgraded 11-speaker stereo, bigger alloys and bright xenon headlights.
A light facelift in 2013 brought slightly sleeker looks and saw the trim levels renamed in keeping with the rest of Toyota's cars. Active, Icon, Icon Plus and Excel replaced T2, TR, T4 and T Spirit trims respectively, and Icon trim and above came fitted with a DAB radio and a reversing camera as standard. Also launched in 2013 were the Avensis Edition, which added a little extra kit to the basic Active model, and Avensis Select, a plusher version of Icon trim.
Which is the best Toyota Avensis Mk3 version?
Many original Avensis buyers specified their cars with the 2.0-litre diesel engine in TR trim (Icon trim on facelifted cars), so as a second-hand customer you, too, will benefit from lots of equipment, low running costs and plenty of choice. The 1.8-litre engine is the pick of the petrols.
Running costs
Overall, the Toyota Avensis' running costs are pretty decent. Expect around 40-44mpg from the petrol engines and 50-55mpg for the diesels, though the 2.2-litre diesel's return drops to around 44mpg when paired with the automatic gearbox. While these economy figures are respectable rather than exceptional, the 2.0-litre diesel got upgraded in 2011 and its economy rose to more than 61mpg.
Road tax should come in at £185 for the petrol engines, but look carefully at the specific CO2 emissions and tax obligations of any diesel Avensis you're considering. Later 2.0-litre diesels cost as little as £30 a year to tax, but earlier examples are £130, and the automatic 2.2-litre is £210 a year.
Servicing is required annually or every 10,000 miles, whichever comes round sooner. While most cars alternate between minor and major services, the Avensis has three kinds of check-up. A 'Full' service is £360 at a Toyota dealer and a 'Full Plus' £390, while an intermediate service costs £180. Those prices may seem high, but cars over five years old are eligible for cheaper servicing, with a minor service just £100 and a major one £180.
The Avensis' brake fluid needs changing every two years at a cost of £40 (though this is included with the Full and Full Plus services), and it also costs £40 to have the air-conditioning re-gassed. The Avensis uses long-life coolant that needs replacing only once every ten years; budget around £80 for this.
A set of brake pads will cost around £80 from a Toyota dealer, while brake discs are about £120. Independent garages may undercut these costs by as much as 50%, however, so it'll probably pay off to shop around. All the Avensis' engines are chain-drive, so there's no cambelt to change.
Toyota Avensis: what to look out for
One of the Avensis' biggest selling points is its reputation for dependability, as demonstrated by our 2016 Driver Power customer satisfaction survey, where it came 38th out of 150 cars for reliability. This is a decent result for any car, let alone a model that's nearing the end of production.
Nonetheless, there are some issues to look out for, though they're generally minor. To start with, be sure to check each door's check strap – the metal bar that stops the door from opening too far – as some owners report cracked doorframes where the strap joins the bodywork.
Listen out for any squeaks from the clutch and brake pedals, which can be hard to put right, and feel for heavy clutch operation – an idiosyncrasy that some may find annoying to live but which others don't mind. Another foible: the electronic parking brake requires manual application on cars made prior to 2012, while on cars built after this date it comes on automatically as soon as the engine is switched off.
If you take a test drive and find the Avensis uncomfortable over bumps, try an example with smaller alloy wheels. Many cars feel markedly different to ride in, depending on how large their wheels are, and the Avensis is particularly susceptible to this – an Avensis with 16-inch alloys may look a little less sharp than one with 18-inch wheels, but it'll be significantly smoother on broken surfaces.
The Avensis has been recalled four times by Toyota. A potentially defective tow hitch needed attention on cars built before February 2009, and a sticking accelerator pedal prompted another recall for cars built from February 2009 to January 2010. Models made up to August 2011 need their suspension inspecting. If the Avensis you're looking at was made between August and December 2013 and has a sunroof, check if remedial work has been carried out on this. See the DVSA's recall checker tool for more information.
Alternatives
Many of the Mk3 Avensis' direct competitors have a hatchback boot rather than a saloon, making them a little more practical. Take the Ford Mondeo, which is also better to drive than the Avensis and is available with a wide variety of engines and trims to suit all budgets; our used Mondeo buying guide has more information.
The Skoda Superb makes a very strong case for itself: it has a vast interior and boot, comes with plenty of standard equipment and is more enjoyable to drive than you might expect; see our used Skoda Superb buying guide if you'd like to know more.
If you're happy with a saloon boot, have a look at both the Volkswagen Passat and Honda Accord. They're plusher inside than the slightly staid Toyota, though both have higher residual values, so you'll need to budget more for an equivalent example.
Verdict
The Toyota Avensis Mk3 doesn't stand out from the crowd in any obvious way, but it benefits from one of the best reliability records of any car in its class. It's also a highly competent motorway cruiser, comes well equipped and won't cost much to run, particularly if you can stretch to one of the later 2.0-litre diesel engines. Assuming you're not bothered by its slightly anonymous image, an Avensis should give you a degree of reassurance that can be tricky to find when buying a second-hand car.
When the Toyota Avensis Mk3 first went on sale, it cost between £17,700 and £29,495. Today, used examples range significantly in price, however you can expect to pay from between £7,000 to £17,000. For up to date deals on used Toyota Avensis Mk3s, visit our sister site Buyacar.co.uk.
Car dashboard warning lights: the complete guide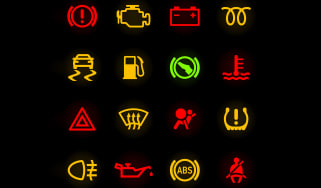 Car dashboard warning lights: the complete guide
Best new car deals 2020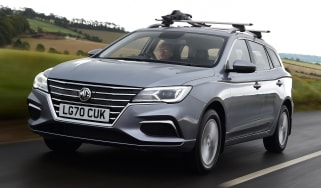 New Volkswagen Golf GTI Clubsport gets 296bhp and racetrack mode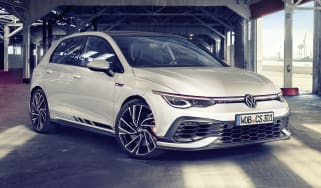 New Volkswagen Golf GTI Clubsport gets 296bhp and racetrack mode