Ferrari and Lamborghini: an illustrated guide
Few need to compare Ferrari and Lamborghini, but many want to. We look at the two companies' history, ethos & cars
The average salary in the UK is £26,500. The cheapest Ferrari and the most affordable Lamborghini are around £150,000 each. Despite this discrepancy, the fascination held by the two brands has shown no signs of abating over the last few decades.
With that in mind, we've put together an illustrated guide to Ferrari and Lamborghini. We'll talk briefly about some of the history involved, discuss models past and present and, above all, bring you beautiful images of Ferraris and Lamborghinis throughout the years.
Because, while few of us are able to own a Ferrari or a Lamborghini, looking is free – and these cars tend to be as beautiful as they are captivating to drive.
Ferrari
Founded in Modena, Italy, by Enzo Ferrari in 1929, Ferrari built its first road car, the 125 S, in 1947 – although the company only made two of these and it wasn't until the 1950s that Enzo truly capitalised on the interest his production models generated.
Ferrari's road cars were originally something of an afterthought: Enzo Ferrari once said he had "no interest in life outside racing cars" and manufacturing models for the retail market gave him the means with which he could indulge his true passion.
Ferrari's famous 'prancing horse' came from an Italian World War One fighter ace, Count Francesco Baracca, who used to paint the emblem on the side of his plane. The pilot's mother, Countess Paolina, saw Enzo race in 1923 and said he should use the horse on his cars, as it would bring good luck.
Despite the ambivalence Enzo had to road cars, the brilliance of his machines was immediately obvious and the company has gone from strength to strength ever since.
Current Ferrari models:
The Ferrari California T marks the entry point to the Ferrari Scuderia, or stable.
It costs around £155,000 before options and comes with a 3.9-litre, twin-turbocharged 552bhp V8 engine and a folding metal hardtop.
The California T is a grand tourer, so it prioritises long, continent-crossing journeys rather than pin-sharp handling. All things are relative, though, and the California T is still a hugely involving car to drive, and a quick one, too: 0-62mph takes just 3.6 seconds.
Next up – at around £184,000 – is the Ferrari 488, which comes with a 661bhp 3.9-litre V8 engine that propels it from 0-62mph in three seconds dead and on to a top speed of 205mph.
The 488 is an out-and-out supercar. It's available as a GTB coupe, which stands for Gran Turismo Berlinetta ('grand tourer little saloon'), or as a coupe, known as the Spider. Those after the Spider's folding metal hardtop are required to find another £20,000 or so over the GTB coupe.
The 488 has won numerous awards for its handling and performance, but when details of it were announced, Ferrari drew some criticism due to the fact its engine uses turbochargers; its predecessor, the 458 Italia, did without turbos, and it was feared their addition would dilute the driving experience of the 488.
Those concerns were soon dispelled once people actually got their hands on the 488, though, as its performance, handling and the noise it makes are all as soulful as Ferrari enthusiasts could hope for.
One thing that's missing from the Ferrari 488 – and all modern Ferraris in fact – is the option of a manual gearbox. Ferrari used to be famous for its 'open-gated' manual gearboxes, which gave an inimitable noise and tactile feedback when changing gear, adding to the whole Ferrari experience.
Partnership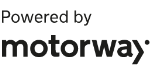 Need to sell your car?
Find your best offer from over 5,000+ dealers. It's that easy.
The latest dual-clutch automatics are faster, more economical and more popular, though, so it simply doesn't make business sense for Ferrari to engineer cars with a manual gearbox.
Now, we move onto the Ferrari GTC4 Lusso, which can be considered the California T's bigger brother – partly because it's a genuine four-seater.
The GT4C Lusso is another grand tourer (Lusso means luxury in Italian), although while the California T has a turbocharged V8 engine, the four-wheel-drive GTC4 comes with a non-turbo 6.3-litre V12 that's tuned to produce a whopping 681bhp. The car takes 3.4 seconds to go from 0-62mph and can hit 208mph.
Don't worry if the GTC4's £230,000 asking price is a little high, though: Ferrari will sell you a rear-wheel-drive version (with the same turbocharged engine as the California T) for around £30,000 less.
Topping Ferrari's range at present is the F12 coupe. It uses a similar V12 engine to the GTC4, only in the F12 power has been upped to 730bhp.
While the F12 costs the best part of a quarter of a million pounds, if you pay an extra £100,000 or so, you can have the 769bhp F12tdf. This is named after the Tour de France race – but the less well known and now-defunct car race, rather than the famous cycling event.
As well as the extra 39bhp, the F12tdf has been put on a bit of a diet, so it's even more agile and breathtakingly quick than the standard F12. Doing 0-62mph takes just 3.1 seconds in the standard F12 and drops to a scarcely believable 2.9 seconds with the F12tdf; both cars are capable of 211mph.
Notable historic Ferrari models
While this is by no means a definitive list, these are some of the most famous – not to mention desirable – Ferraris made over the years.
Ferrari 250GTO
Ferrari made just 39 examples of the 250 GTO and these were only built so the car could qualify for competition racing. That makes the 250 GTO one of the rarest Ferraris ever, so examples seldom come one the market. Around £30 million should get you a good 250GTO with exemplary pedigree.
Ferrari 330 P4
If the 250GTO is rare, the Ferrari 330 P4 racing car is almost mythical, and only one original car exists. No matter, its inclusion on this list is justified merely by its looks.
Ferrari F40
The Ferrari F40 is one of the most significant supercars ever made. Its 2.9-litre, twin-turbocharged V8 engine produces 472bhp – a heady figure back in 1987. The F40's driving experience, while best described as hairy, was as close to that of a racecar as it was possible to get at the time. F40s today cost around £600,000 to £1 million and they're considered fairly robust cars – but you'll need to replace the rubber fuel 'cells' every 10 years at a cost of £15,000 or so.
Ferrari Testarossa
The Ferrari Testarossa gets a mention here as it was unfairly maligned when it went on sale back in the mid-1980s, with critics considering it too wide, too unwieldy and too brash. The Testarossa's looks have worn well over the years, though, while it's hardly wide compared to today's supercars. Its red-braces-and-cigar image has also softened. Early cars have a distinctive, high-mounted, single-wing mirror, but all have a sonorous and soulful 4.9-litre V12 engine, with the red rocker covers that give the car its name.
Ferrari Enzo
Ferrari drew heavily on its Formula One expertise when it designed the Enzo, building the bodyshell out of carbon fibre, fitting carbon-ceramic brakes and equipping it with a paddle-shift automatic gearbox. Those developments are now ubiquitous in today's supercars, but the Enzo was arguably the trailblazer – and one that left a wake for other manufacturers to follow.
Ferrari LaFerrari
A car so good they named it twice, as the joke goes, the LaFerrari remains the most sophisticated car the brand has ever made. Its 6.3-litre V12 engine produces 790bhp in total and this is supplemented by an F1-inspired KERS electric motor, which boosts power to 950bhp. The coupe model is sold out, as is the open-top LaFerrari Aperta.
Ferrari running costs
Ferraris are very, very expensive to run. The California T is the most economical, officially returning 26.9mpg, while the F12tdf manages just 18.3mpg. Drive a Ferrari hard or around town, though, and you'll be lucky to see double-digit mpg figures.
But a Ferrari's fuel consumption is largely irrelevant. True, the F12's 90-litre fuel tank will see you refuelling at least every 360 miles (assuming you drive it like a saint), but most owners drive their Ferraris so little petrol prices are a tangential expense.
Insurance is where Ferrari ownership starts to get really pricey. You'll probably pay a minimum premium of £2,500 a year and a tracker subscription will be mandatory. It's best not to think of what any insurance excess will set you back should you have to make a claim.
Then there's maintenance to consider. Budgeting around £2,000 a year will see scheduled services taken care of (although some major services can be £5,000), while a new set of tyres is likely to cost £1,000 to £2,000.
Replacing the brake pads and discs will also be around £2,000, while models with carbon-ceramic brakes will be considerably more – although these are supposed to last longer than conventional brakes.
You've reached the end of our Ferrari rundown. Click here or on the next page arrow for our assessment of Lamborghini.
Engine management light: top 5 causes of amber engine warning light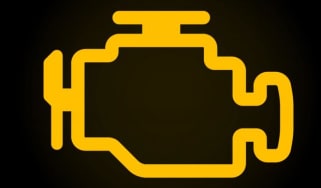 Engine management light: top 5 causes of amber engine warning light
Best new car deals 2023: this week's top car offers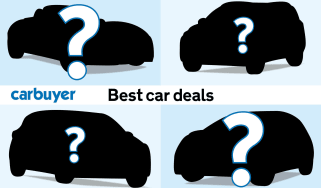 Best new car deals 2023: this week's top car offers
Top 10 best cars under £200 per month 2023/2024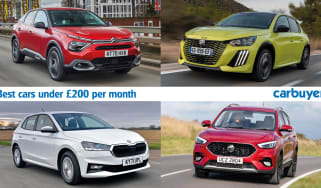 Top 10 best cars under £200 per month 2023/2024