What are part-worn tyres?
Part-worn tyres might sound like a bargain, but they come with risks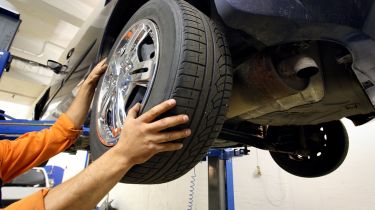 Part-worn tyres are second-hand tyres that have been removed from cars for a second life. They mostly originate from countries such as Germany, where motorists generally change their vehicle's tyres once they have reached 3mm of tread. At this point, the part-worn tyres are shipped to the UK, where they can be sold for further use due to our legal minimum tread depth of just 1.6mm.
While you may be tempted to save some cash by buying part-worn tyres, they come with some drawbacks. A 2017 survey by safety body Tyresafe found that just four out of 67 part worn-tyres it inspected met legal regulations, and more than half had defects compromising safety. Part-worn tyres could be unfit for purpose, and an unsafe tyre could potentially cause an accident.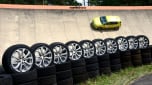 Best car tyres to buy 2022
Furthermore, the National Tyre Distribution Association (NTDA) has claimed that "as many as 97% of all part-worn tyres are being sold illegally", as a result of lax attitudes to (and poor enforcement of) the regulations surrounding part-worn tyres. As such, tyres with "safety breaches, including dangerous and unsafe repairs, exposed cords, bead damage and evidence of run-flat damage" have been found on sale by the NTDA.
Should you buy part-worn tyres?
Our advice is to avoid part-worn tyres, as you can't rely on a used tyre with less than 3mm of tread. At lower tread levels than 3mm, the tyre's grip really starts to deteriorate and could pose a risk to everyday driving, especially in the wet. The biggest problem with part-worn tyres is that they are usually removed from the donor car at around 3mm of tread, so they have lost 5mm of rubber. Furthermore, you won't know whether the tyre has any problems that can't be seen with the naked eye, so you could be putting your life at risk by using a part-worn tyre.
A tyre with 3mm of tread will have just 1.4mm of rubber left before it meets the 1.6mm legal limit in the UK. New tyres come with 8mm of tread, so even if you're saving some money by buying used,  you'll still have to change your tyres more often.
It may also be difficult to buy a tyre that matches the tread pattern of your other tyres. Having mismatching tyres can result in problems while you drive, so we'd advise playing it safe and investing in a full set of new tyres if possible. 
Part-worn tyres: what to look for
We think that buying a part-worn tyre is risky business, but if you're still keen on buying a used tyre for further use, these are the things to look for:
Excessive tread wear with less than 3mm remaining
Damage or cracking in the sidewalls
Unsafe repairs (look for plugs in or near the sidewalls of both sides)
Objects such as nails and screws in the tyre 
Bulges or lumps in the tyre
Remember, that even though a tyre might look okay, there are more than 30 components that make up a tyre and some damage can't be seen by the human eye. It's a legal requirement to have part-worn tyres checked by a professional, certified retailer, but this isn't always the case. Many people sell part-worn tyres to make some extra money on the side and fail to check for any difficult-to-spot issues. If in doubt, it's worth spending the extra money and getting safe, reliable new tyres with 8mm of tread.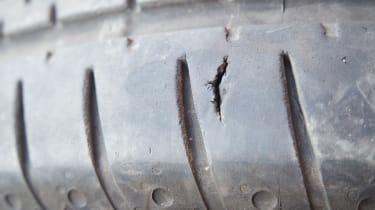 How much do part-worn tyres cost?
A part-worn tyre can cost less than £20, depending on the size, brand and condition, but research by Tyresafe found that the cost per millimetre of a part-worn tyre is on average £6.33, compared to just £5.32 for a comparable new tyre.
Partnership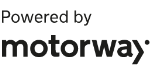 Need to sell your car?
Find your best offer from over 5,000+ dealers. It's that easy.
It's worth bearing in mind that a part-worn tyre with just 3mm of treat is only 1.4mm away from being at the legal limit, and you could face a fine of £2,500 fine and three penalty points for each below-the-limit tyre.
Are part-worn tyres legal?
While it's perfectly legal for retailers to sell part-worn tyres, they must adhere to the following rules under The Motor Vehicle Tyres (Safety) Regulations part of the Consumer Protection Act:
They must be free from cuts over 25mm
They must also be free from bulges and lumps internally and externally
They must pass an inflation test prior to sale
The original grooves must be visible around the entire tyre
Tread must be at least 2mm across the breadth of the tyre and around the entire circumference
Part-worn tyres that haven't been retreaded must have an 'E' mark alongside 'PART WORN'. This must be permanently applied in letters at least 4mm high and cannot be cut or branded into the tyre.
Retreaded tyres and remoulds
Retreaded tyres – sometimes called retreads or remoulds – are old tyres that have the remaining tread and sidewall stripped away and new rubber moulded onto the old tyre carcass.
The process is common for lorry and bus tyres. Since 2004, all retreaded tyres must be approved to ensure they meet basic standards. Once passed, they gain an 'E' mark. It's illegal to sell a remould without this mark.
According to RoSPA (the Royal Society for the Prevention of Accidents) "retreaded tyres perform satisfactorily provided the manufacturer's guidance about maximum vehicle loadings and maximum speeds is followed". However, given the proliferation of budget-priced new tyres, the appeal of remoulds for a car is negligible.
Car tyres made simple
Tesla Cybertruck finally delivered: specs, prices and UK availability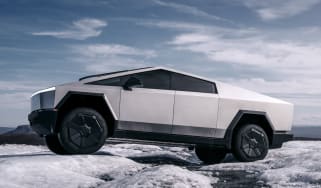 Tesla Cybertruck finally delivered: specs, prices and UK availability
Engine management light: top 5 causes of amber engine warning light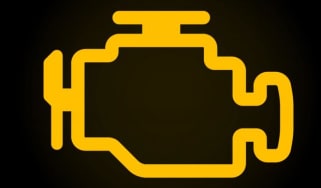 Engine management light: top 5 causes of amber engine warning light
Best new car deals 2023: this week's top car offers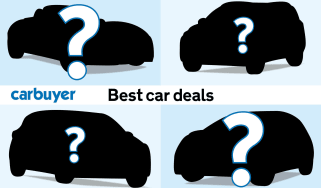 Best new car deals 2023: this week's top car offers