Best soft top cleaner to buy 2020
Convertible cars are meant to be stylish, but a mouldy fabric roof can look tatty if you don't use a soft-top cleaner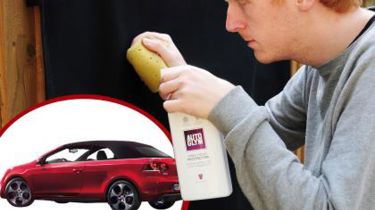 When each spring rolls around, convertible car owners rejoice, but their soft top might not be looking its best after a hard winter. Instead of a deep black lustre, the wear and tear caused by road salt, grime and wet conditions can leave soft tops faded, mottled and mouldy.
To restore tatty hoods back to their stylish original state, most rejuvenation products come with both a cleaning and protective solution. We tested the best on the market to come up with our top three.
How we tested them
Car Hood Warehouse supplied us with a used soft top, which we exposed to wintry weather for 10 long weeks. After this, we went to work on sections of the hood with each hood cleaner to see how effective and convenient they are.
We next applied the protective portions of the products and left it back out in the elements for another three weeks to see how it fared. Finally, we took into account the price to ensure good value for money.
1. Autoglym Cabriolet Fabric Hood Cleaning Kit
This kit comes with two generously sized spray bottles for cleaning and proofing the soft top. Using the supplied sponge, we found the shampoo highly effective at removing grime, making short work of any green mould that had built up. The protector was equally satisfactory, with an easy application process and good finish. Once it had been left to dry, we tested the roof and water beads ran straight off the soft top without soaking in.
2. Renovo Soft Top Canvas Cleaner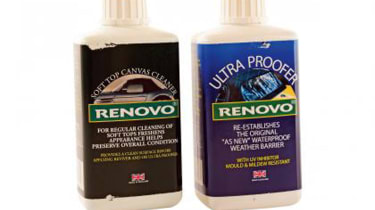 The Renovo cleaner and proofing solutions are smelly, heavy-duty and require application with a paint brush. At first these traits put us off, because applying Renovo takes longer and requires more skill, but we were won over by the great results. The solution had a powerful cleaning action and the proofing agent felt like it would last for a long time, potentially increasing the gap between applications.
3. Meguiar's Convertible Cabriolet Cleaner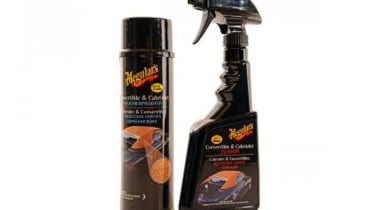 Unlike most of the other products in the test, the Meguiar's cleaning solution came in an aerosol tin and produced a lot of foam, so once we'd applied it we needed to wait a few minutes for it to settle. Once you do, it's a very effective cleaner, but our testers found the Convertible Weatherproofer (sold separately) even more impressive. After application with a trigger spray bottle, this provided the best water resistance of all the products tested.
If you're giving your car a spring clean, our rundown of the best alloy wheel cleaners, car polishes and waxes and car leather cleaner could give your cleaning kit a serious boost.
New 2022 Toyota RAV4 Adventure revealed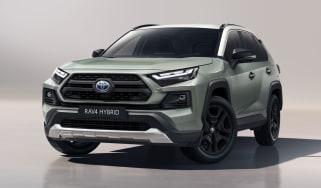 New 2022 Toyota RAV4 Adventure revealed
Best new car deals 2021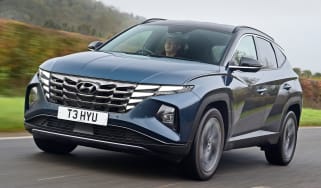 PCP deals explained – what is PCP finance?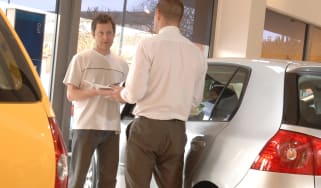 PCP deals explained – what is PCP finance?