Best trolley jacks to buy
For tackling DIY work on your car, a decent trolley jack is worth its weight in gold. We find the best to buy
If you're confident to do so and have a decent trolley jack, you can save big money on garage fees by performing certain DIY car maintenance jobs yourself. Providing you follow instructions, it's perfectly safe to change your brake disks or perform an oil change without paying a workshop to do so.
But to remove a wheel or gain access to the underside of your car, you'll need to lift it off the ground. A heavy-duty trolley jack can make light work of lifting your car, but it's important to remember that you should never work beneath a car supported solely by a car jack.
A trolley jack will lift your car high enough for you to place axle stands under your car so it's secure to work beneath. Even if you don't intend doing anything more involved than changing a wheel, having a trolley jack at your disposal is far better than relying on the flimsy car jack supplied by your car's maker. These are meant for emergency use, like replacing a punctured tyre on the roadside.
We've tested the best trolley jacks on the market and this is our top five.
How we tested them
Good car jacks make life easy and ensure you can complete tasks safely. For ease of use, we measured how many handle pumps were needed for the jack platform (or saddle) to reach 200mm - a typical height at which car jacking points can be found. We checked for safety warnings on the jack and comprehensive instructions for safe use, ideally supported by diagrams and photos.
We favoured those jacks with larger saddles that provide extra stability under the jacking point. We noted the starting height – a low starting point makes it easier to use on a car with a low ground clearance, while taller cars like SUVs are better suited to a jack with a higher starting point. We also made note of any accessories, such as a carry case for convenient storage. Lastly, we took value for money into account, as you shouldn't need to pay too much for a quality car jack.
You'll note that four of our top five are 'low profile' jacks, which offer a similar lifting capacity to regular jacks but are designed to get under cars that are much lower to the ground. These jacks are therefore more versatile, although they can be more expensive.
Verdict
Not much separated the top three entries, but the versatile Wolf did just enough to keep it on top spot. The Clarke and Draper both impressed with their ratings and performance, but a better price just gave the Clarke trolley jack the nod.
Read on for our list of the best trolley jacks…
Wolf Black Jack 2.25t Low Profile Trolley Jack review
Price: £42Rating: 5/5
The Wolf Black Jack 2.25t car jack takes the honours in this test; it's a top all-rounder. Its lifting capacity means you can use it on most cars lighter than a Bentley and, thanks to a starting point of just 80mm, there aren't many vehicles under which it won't fit. The Black Jack offers a maximum height of 380mm, which is easily tall enough for family hatchbacks. The rubber saddle is wide and will protect the underside of your car, it didn't require too many pumps to get to 200mm, and it comes with four sockets in varying sizes. To top it off, the price is competitive and the jack comes with a two-year warranty.
Clarke Strong Arm 2.25 Tonne Low Profile Trolley Jack CTJ2250LP review
Price: £50Rating: 4.5/5
Our runner-up trolley jack, the 2.25 Tonne Clarke Strong Arm Low Profile, is capable of fitting under cars where the jacking point is only 80mm from the ground, meaning there are very few cars it won't fit under. The 55mm saddle isn't as generous as some, but a protective rubber insert should prevent it damaging the jacking point. The handle has been well designed, too, and even includes a pair of double-ended sockets and and angled wrench. The outer sleeve of the handle also rotates, helping you get purchase on the handle in tight spaces. Maximum span from closed to open is 300mm, it only takes 17 pumps of the handle to reach 200mm and its maximum height is 380mm. The Wolf edges it on price.
Draper 2 Tonne Low Entry Trolley Jack 02082 review
Price: £54Rating: 4/5
Draper's low-entry trolley jack looks very similar to the Wolf and Clarke, but we don't rate it as highly because it has a slightly smaller maximum weight, at two tonnes. Also, the one-year warranty isn't as generous as the Wolf, and the Draper is the most expensive trolley jack on our list. However, it shouldn't be completely discounted - its wheels are stable yet small enough to get under most cars, the instructions are clear, and plenty of safety information is included. The Draper's saddle is slightly smaller, at 47mm, and it doesn't come with wheel nut sockets.
Sealey 1050CXLE 2 Tonne Low Entry Short Chassis Trolley Jack review
Price: £40Rating: 4/5
We were impressed with the Sealey 1050CXLE overall, and it seems to be a good buy with a reasonable price tag. It has a large 60mm saddle and, taking 17 strokes to reach 200mm, matched the front-runners for ease of use. It also features spare seals - none of the others do - which should help the trolley jack last for a long time. Although it had a 2mm lower starting point than the Wolf or Clarke, the Sealey couldn't match their range, as it raises to a maximum height of 330mm, which is 30mm short of the others. As a result, it won't be as good for SUV drivers. We were slightly disappointed with the lack of instructions, too.
RAC 2 Tonne Trolley Jack HP218A review
Price: £30Rating: 3/5
Handily, the RAC HP218A car jack comes in a moulded plastic case, making it more practical to carry in your car. However, it wasn't possible to close the lid with the carry handle attached, so it had to be removed every time. It also began lifting from 130mm, but it managed a 340mm extension, giving it a slight advantage over similarly sized jacks. Its handle was 40mm longer, making it easier to use, and the instructions were clear and benefited from photos. A total of 15 strokes to 200mm is competitive, too, and the price is the cheapest on this list.
Read our basic car maintenance checklist and our guide to how to store a car.
Best new car deals 2020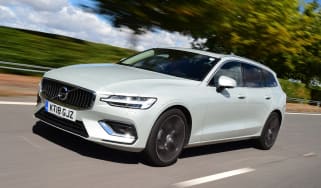 2020 scrappage schemes: the complete guide
2020 scrappage schemes: the complete guide
The UK's top 10 best-selling cars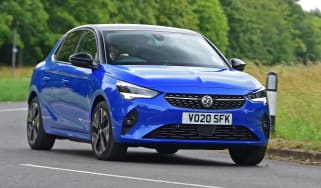 The UK's top 10 best-selling cars