Used Kia Rio buying guide: 2011-2017 (Mk3)
The third-generation Kia Rio was a real leap forward over its predecessor, and now makes something of a hidden used-car gem
With the name first appearing on two generations of car that can politely be described as lacklustre, the Mk3 Kia Rio came as rather a pleasant surprise. With neat looks that seemed more European than South Korean, the Rio had matured into a family hatchback that you might buy because you like it, rather than just because the price was right.
Although the even more modern fourth-generation has now replaced it, the Mk3 Kia Rio still has a lot going for it and is well worth considering if you're shopping for a used supermini – you can pick one up for a lot less than its Ford Fiesta rival and the vast majority sold are still covered by a remaining portion of Kia's excellent seven-year/100,000-mile warranty.
The Mk3 Rio marked something of a turning point for Kia, which is now a formidable rival for Europe's most established carmakers. With its modern interior design, high-quality materials and tidy driving manners wrapped up with more than a touch of style, the reliable Rio makes a very sensible used car choice.
Here's our guide to finding the right used Mk3 Rio for you.
Mk3 Kia Rio history
The Mk3 Kia Rio was launched in September 2011, initially in five-door form only. A 1.25 or 1.4-litre petrol engine was offered, along with 1.1 and 1.4-litre diesel engines, the former of which produced only 85g/km of CO2 emissions, exempting it from road tax. A three-door body style was introduced in January 2012, priced £500 lower.
The Rio 1,2 and 3 trim levels were joined by a new Rio 4 in April 2014, while the 1.4-litre five-door 3 was offered with an automatic gearbox. A facelift followed in March 2015, improving the standard of interior trim and introducing touchscreen navigation to range-topping models. The latest Mk4 Rio took over in Spring 2017.
Which is the best Mk3 Kia Rio for me?
Perhaps due to their inferior practicality, three-door Rios are less popular than five-doors and remain cheaper to buy secondhand. The 1.1-litre diesel engine is a little breathless, with the 1.4-litre being far happier on motorways and longer journeys, but either of the petrol engines are quite pleasant on any trip.
The 1.4-litre petrol is your only option if you want an automatic gearbox and, while that's perfectly okay, the six-speed manual is a real pleasure to use. Entry-level cars came without air-conditioning and – 1 Air aside – should be avoided. Aim for at least 2 specification, which adds air-con, 16-inch alloy wheels, electric windows all round, a multifunction steering wheel and power-adjustable mirrors. The 3 has 17-inch alloys, rear parking sensors, privacy glass, climate control and cruise control. At the top of the range, the 4 adds leather trim, a sunroof and heated steering wheel.
You'll find high-mileage Mk3 Rios from around £3,000, but the majority have covered more moderate distances and cost a little more. 1.1-litre diesel and 1.4-litre petrol's values are roughly similar, with the 1.4-litre diesel fetching a little more. Only a fifth of all Rios have three doors and automatic cars are very rare – no more than one in 15 is so-equipped.
Running costs, maintenance and parts
With up to 88mpg possible, the 1.1-litre diesel is the fuel-economy champion of the Rio Range. However, unless you expect to cover a huge annual mileage, you'll be little worse off with the 1.25-litre petrol, which can manage 56mpg and costs a little less to buy. The least economic model is the 1.4-litre automatic – expect 44mpg.
Partnership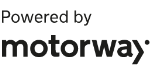 Need to sell your car?
Find your best offer from over 5,000+ dealers. It's that easy.
Every petrol version needs servicing every 12 months or 10,000 miles and diesels extend this interval to 12 months or 20,000 miles. Every fourth service is a little more involved (and costly) than an interim workshop visit, but chain drive means there's no cambelt to worry about. The engine coolant needs renewing every 10 years or 120,000 miles.
What to look out for
While the main range was made up of 1, 2, 3 and 4, you could also get efficiency-focused EcoDynamics models that have a slightly different specification. Stop-start is standard on these, as are a modified aerodynamic front grille and rear spoiler and special low-resistance tyres. They also have rear drum brakes rather than the discs found on other versions.
That stop-start system, incidentally, can be a little erratic, and some owners report it makes so little difference to fuel economy that they switch it off altogether. Others have been marooned by the central-locking system, which self-locks after 30 seconds, so make sure you don't leave your keys in the car.
The electronic systems that govern the Rio's stability control and hill-hold assist have been known to act flaky, but the actual fault can be difficult to diagnose and remedy. The same is true with rattles from behind the dashboard, which can call for removal of the entire assembly for an effective fix to be performed.
Unless the previous owner bought an optional spare wheel, you'll not find one, although the Rio does have space set aside to accommodate one.
Recalls
Remarkably, the Mk3 Kia Rio hasn't been the subject of a single recall, so you can concentrate on the service history and condition of any potential buy.
Alternatives
The Kia Rio faced a whole army of supermini rivals at launch, many of which have far more familiar names than it does. The Ford Fiesta and Vauxhall Corsa are arguably the most well known, and deservedly so – the Fiesta is big on fun and standard equipment, while the Corsa is very easy to drive and cheap to run. The Volkswagen Polo is a classy choice, while the Renault Clio and Peugeot 208 offer youthful style.
The Hyundai i20 has a lower profile on the market, but shares many of the Rio's attributes. It too is a reliable, well-built car – which should come as little surprise when you learn that both cars are related. If you have a little more to spend, the Toyota Yaris is a very well built and dependable car, too, with an economical hybrid variant. Or, if you value driving fun above all else, the SEAT Ibiza might suit you well.
Verdict
The Kia Rio Mk3 is good enough to make you wonder why there aren't more of them around. It was a big success for its maker and helped to pave the way for some of the great cars that Kia makes today. And, as a secondhand buy, it's impossible to overlook just what great value the Rio offers.
Enthusiastic drivers might bemoan the lack of a 'sporty' version, and the Rio – while attractive – doesn't quite have the visual allure of some rivals. It makes up for this, though, with its unburstable dependability and fitness-for-purpose. And don't forget – every Kia is covered by a seven year/100,000-mile warranty, which can be transferred between owners. You can't say that about a Fiesta.