Top 3 used luxury plug-in hybrid SUVs for £45,000
"Dear Carbuyer, I want a used luxury hybrid SUV for £45,000. It must have a nice interior and plenty of kit. What do you recommend?"
The emergence of the luxury plug-in-hybrid SUV is the latest evolutionary phase of the high-riding family car. Go back to 2010 and nearly all upmarket SUVs were powered by large petrol or diesel engines with six or eight cylinders, but today several manufacturers offer a plug-in hybrid SUV. Models like the Range Rover PHEV and Volvo XC90 T8 are two such cars that are proving popular with buyers.
All cars of this type combine a petrol engine with an electric motor in a similar way to a conventional hybrid but they have a much larger battery that can be charged via a charging point. This means that most models are capable of around at least 15-20 miles of pure-electric running before the petrol engine is needed.
This helps to make them less polluting than their conventional petrol and diesel counterparts, and CO2 emissions figures usually below 100g/km are the proof. This means they can be driven in low-emissions zones like those found in central London without incurring a charge.
Lower running costs are among the biggest benefits of plug-in hybrid SUVs, with some of them claiming economy figures of 80-100mpg or more. As long as you keep the battery topped up, the electric range on offer can often be sufficient to cover the majority of shorter journeys.
These eco-credentials don't come at the cost of performance either, with most plug-in hybrid SUVs offering brisk performance from their petrol/electric powertrains. Some of them have enough power to comfortably beat a hot hatch from a standing start.
Nearly all luxury plug-in hybrid SUVs sit in the higher echelons of their respective ranges, meaning they all feature plenty of standard kit with all of the latest technology. A large touchscreen infotainment screen featuring Apple CarPlay and Android Auto smartphone connectivity is pretty much standard across the board. They're also likely to feature a luxurious interior with leather-trimmed seats, dual-zone climate control and a premium stereo system.
As you'd expect of any car of this size, these SUVs are hugely practical, with a vast amount of interior space that can accommodate a family in comfort. The cars' raised ride heights result in commanding driving positions that offer a clear view of the road ahead. Batteries are often stored under the boot floor, which can encroach on boot space relative to conventional versions of the same model, but there's so much space on offer to begin with that it's unlikely to be a deal-breaker.
For a budget of £45,000, our reader can pick from a crop of premium plug-in hybrid SUV models. All of them offer a large amount of luxury, plenty of kit and excellent performance.
The comfortable choice : Volvo XC90 T8
For: Comfortable, fast, sterling safety recordAgainst: Fiddly infotainment system, lacks dynamism
With a comfortable ride and light steering, the XC90 T8 hybrid majors on comfort, even if the Cayenne and Q7 are dynamically superior. The electric, turbo and supercharged 2.0-litre powertrain is enough to get the T8 from 0-62mph in 5.2 seconds, while the EV-only range is 12-24 miles depending on ambient temperature and driving style.
Partnership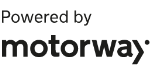 Need to sell your car?
Find your best offer from over 5,000+ dealers. It's that easy.
As with all PHEVs, you'll have to regularly charge the batteries to meet the official economy of 134.5mpg. This budget nets a 2017 model with 20,000 miles on the clock.
The XC90 is sleek and elegant inside, and it's also the only car here with seven seats; the Cayenne is a five-seater, while the e-tron's extra electrics mean it loses the standard car's back row. The Volvo's infotainment system is the weakest here.
Volvo's T8 petrol-hybrid powertrain produces a combined 401bhp and 640Nm of torque. The electric motor's 87bhp is most noticeable when you first pull away, but it also boosts power through the rev range. Impressively, accident data shows no UK fatalities have been recorded in an XC90.
The driver's choice: Porsche Cayenne S E-Hybrid
For: Performance, sharp handling, brand appealAgainst: Economy, previous generation at this budget
The Cayenne S E-Hybrid is the most driver-focused SUV of this trio. A 0-62mph time of 5.9 seconds makes it marginally slower than the Volvo but its superior chassis, sharper steering and an appealing engine note make it the most dynamic choice here.
A new Cayenne arrived in 2018, but solid residuals mean you'll be looking at a previous-generation model with this budget. That's no hardship, though; £45,000 secures a 2017 car with 20,000 miles on the clock.
Porsche designed the Cayenne with driver involvement in mind, although adaptive suspension means it's easy to live with. An electric-only range of 11-22 miles means this German car is roughly level-pegging with the Volvo for EV range.
The Cayenne S E-Hybrid has a supercharged 3.0-litre V6 petrol engine and a 94bhp electric motor. There's a combined output of 416bhp and a healthy 590Nm of torque, making it the most powerful, but the least torquey, car here. Economy is also the least impressive, returning a claimed 83.1mpg combined.
The all-rounder: Audi Q7 e-tron
For: Good blend of handling and comfort, sleek interiorAgainst: Imposing stance won't be to all tastes
If the XC90 is designed for comfort and the Cayenne for thrills, the Q7 e-tron strikes a decent middle ground, with solid handling and strong performance. It also features a more modern-looking cabin than the previous-generation Cayenne, and a better infotainment set-up than the Volvo.
The biggest downside is that the Q7 e-tron is a relatively rare second-hand model, with our search producing a total of just seven examples nationally. If you're prepared to travel, a 2017 car with 20,000 miles can be yours.
The Q7's interior is very impressive, with its chunky gear selector, pop-up infotainment screen and top-notch materials. The e-tron's official pure-electric range is 34 miles, so it should deliver longer EV commutes than the XC90 or Cayenne.
Audi's Q7 e-tron is the only diesel PHEV here, and its 3.0-litre V6 engine and electric motor together produce 368bhp and 600Nm. It's the slowest car here, but a 0-62mph time of 6.2 seconds is still quick. Driving dynamics impress because the e-tron is smooth and relaxing, but can also be sporty if asked.