Top 3 used practical hot hatches for £12,000
"Dear Carbuyer, I'm after a hot hatch with a decent level of practicality. What do you recommend for £12,000"
Since the hot hatch was introduced over four decades ago, the world has seen many otherwise ordinary hatchbacks transformed into genuine performance cars. All retain the key elements of their hatchback origins, meaning they're practical and reasonably priced despite the driving thrills on offer.
For buyers that want a performance car and a decent level of practicality with minimal sacrifice, the hot hatch is the perfect choice. Cars like the Volkswagen Golf GTI, Ford Fiesta ST and Renault Megane RS are among the very best hot hatches on sale today.
Best hot hatchbacks to buy in 2020
A decent hot hatch should combine decent straight-line performance with composed handling, making it a fun car to drive on twisting back roads. It should also be reasonably refined so that it's comfortable to use around town and on motorway journeys.
Running a car of this type shouldn't cost the earth either. Despite having extra power over the standard hatchbacks on which they're based, most offer decent fuel economy when driven normally. Most hot hatches share a number of parts with the standard models too, so servicing and repairs aren't significantly more expensive.
Hot hatches usually feature sporty styling and larger alloy wheels to help differentiate them from less expensive models. Inside, you can expect sports seats, a decent infotainment system, an upgraded stereo system, along with luxuries like cruise control and climate control.
Most modern hot hatches are five-door models with enough room inside to seat four adults. Boot sizes generally remain unchanged from the standard cars on which they're based too.
Our reader wants a practical hot hatch with four seats for a budget of £12,000. Here, we've focused on slightly older models that offer speed and fun handling, along with excellent practicality and reasonable running costs.
The sensible choice: Skoda Octavia vRS
For: Spacious, swift, comfortable and practicalAgainst: The least exciting of these to drive
Skoda 's third-generation Octavia vRS shares it's underpinnings with the Golf GTI, but its less prestigious badge means you can get a lot more car for your money.
The Octavia vRS is also spacious, hard-wearing and has the added bonus of being available as an estate. We found a 2015 model, with 82,500 miles on the clock, for £8,995, and it had more standard kit than the equivalent Golf. If you want to use the full budget, wefound a 2016 hatchback with 58,000 miles for £11,990.
The Octavia is swift and comfortable, while the rather sombre cabin is lifted by sports seats and a flat-bottomed steering wheel. With a vast boot and generous rear legroom, the vRS is the most spacious car here, while the estate's boot is even larger.
Skoda offered the Octavia vRS with a choice of petrol and diesel engines, but we recommend the 217bhp turbocharged four-cylinder petrol unit, also fitted to the Golf GTI. With a 0-62mph time of 6.8 seconds, its performance (unsurprisingly) is similar to the Golf's, but falls short of the Impreza's.
The extreme choice: Subaru Impreza STi
For: Blistering performance for the money, rarityAgainst: Oldest car here, cheap-feeling cabin
For anyone after pure performance, few hatchbacks at this price come close to the Subaru Impreza WRX STi. The most recent version is out of reach at this budget, but you can comfortably get a Mk3 WRX STi, which comes with a 296bhp turbocharged four-cylinder boxer engine, together with prodigious grip thanks to four-wheel drive.
We found a 2010 330S version – uprated to 325bhp – with 52,000 miles on the clock for £11,995. Standard 296bhp STis are more common, and cost nearer £10,000.
Thanks to its fairly dated design, the Impreza shows its age, although you do get sat-nav and keyless entry. The Alcantara sports seats and STi steering wheel lift the ambience a little, but while rear-seat space is okay, the boot is tight, at 301 litres.
With a 0-62mph time of 5.2 seconds the STi is the fastest car here, and the 330S is even quicker, at 4.4 seconds. Refinement takes a back seat, though, so be sure you and your passengers are happy with this. A full service history (including cambelt changes) is vital, and find an unmodified car if you can.
The happy medium: Volkswagen Golf GTI
For: Subtle styling, sensible yet engaging driveAgainst: May be too common for some
If the Impreza is just too extreme and the Octavia too staid, the Volkswagen Golf GTI could be something of a Goldilocks car: fast and exciting when you want it to be, but relaxing and comfortable when you don't.
Golf GTIs are also generously equipped and in plentiful supply, while a £12,000 budget comfortably stretches to the outgoing Mk7 model; a 2014 car with 53,000 miles on the clock can be had for £11,600. However, slightly older cars with a higher mileage cost less than £10,000.
The GTI's cabin is a pleasant, well built place, with a logical design that's livened up by tartan upholstery. Most examples had cruise control, while there are more five-door cars on the market than three-doors. Boot space is average, at 380 litres. VW's hatch isn't as quick as Subaru's, but it's more civilised.
The 217bhp four-cylinder engine gives the five-door model a 0-62mph time of 6.4 seconds – fast enough for most people. Look out for models with the Performance Pack, which adds an extra 10bhp and an electronic limited-slip differential.
Carbuyer's choice, as picked by deputy editor Ben Hodges
There's no doubt that all three of these cars are brilliant hot hatches but for me there's only one winner: the Golf GTI. There's the iconic badge, tartan seats and golf ball gear stick, but most of all the Mk7 Golf GTI is simply one of the best driving hot hatches from the early 2010s.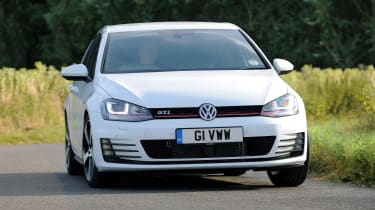 Its powerful 2.0-litre turbocharged engine is complemented perfectly by a slick six-speed manual gearbox and composed, nimble handling. It doesn't cost a fortune to run and it tackles normal, mundane day-to-day driving with ease, while also being great fun when you want it to be. In short, it's exactly what you'd expect from a quality hot hatch.
Want to know more about the fastest hot hatches on sale today? Read our full list for everything you need to know.
2020 Skoda Octavia vRS: prices and specs revealed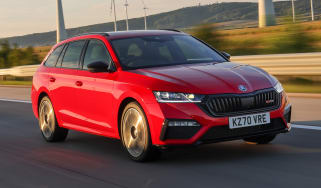 2020 Skoda Octavia vRS: prices and specs revealed
2020 Volkswagen Golf GTI: prices, specs, and release date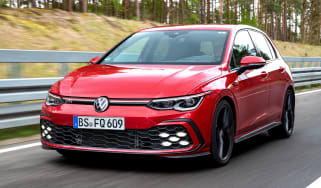 2020 Volkswagen Golf GTI: prices, specs, and release date
Volkswagen Golf GTI: old vs new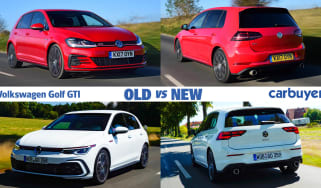 Volkswagen Golf GTI: old vs new
2020 scrappage schemes: the complete guide
2020 scrappage schemes: the complete guide
Best new car deals 2020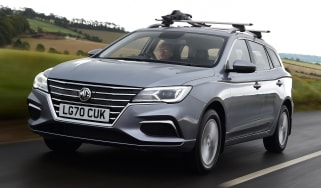 2022 Volvo XC100 SUV to rival BMW X7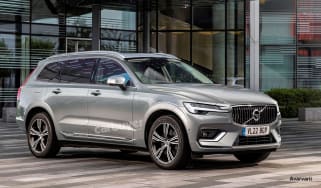 2022 Volvo XC100 SUV to rival BMW X7