Top 3 used urban SUVs for under £10,000
Dear Carbuyer, I have £10k to spend on a small, stylish SUV to drive around town. What do you recommend?
For a long time, SUVs have been confined to muddy country lanes, with their four-wheel drive and dependability a necessity for those living out in rural areas. However, in recent years SUVs have begun to pop up more frequently than potholes on UK city roads. Nevertheless, their undeniable popularity is for good reason, with more spacious interiors than the equivalent hatchback. Our reader has £10,000 to spend on a compact SUV for around town – read on to see our top picks.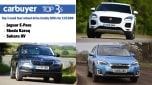 Top 3 used four-wheel drive family SUVs for £25,000
On paper, SUVs don't seem to be ideal for city life, with their large dimensions making them difficult to park and manoeuvre. While this was the case a few decades ago, there are now smaller models to fit all environments and lifestyles. Sub-compact SUVs such as the Ford Puma are actually based on superminis – in this case, the Ford Fiesta – and are only marginally larger, with the greatest difference being in ride height. This higher driving position allows for a better view of the road ahead, which is great on busy city streets. 
Most compact SUVs also make use of similarly small and fuel-sipping powertrains; some even come with hybrid and mild-hybrid assistance to further boost efficiency. Plus, while four-wheel drive does harm fuel economy, most cars of this class are in-fact front-wheel drive. Although this is not ideal for going off-road, most of these cars will spend their entire lives on roads, anyway.
All of that aside, the most popular reason for why city dwellers are turning to SUVs is for their fashionable appearance. The inherent rugged looks of an SUV are much more exciting than a subdued hatchback or saloon, and their imposing look exudes a feeling of prestige and wealth - even on SUVs such as the Dacia Duster that cost less than an entry-level MINI.
We've scoured the internet and found three of the best small SUVs you can buy for under 10 grand. All three offer plenty of space, value for money and car park kudos. If you're after something a bit larger, why not check out our list of the best family SUVs? Read on to see which is our favourite.
The chic choice: Renault Captur
FOR: Reasonable boot space, light controls, lots available
AGAINST: So-so cabin, lacks character in this company
The Renault Captur's light steering makes it easy to manoeuvre at lower speeds; it's great to drive in towns and cities. Yet if you venture further afield from time to time, you may wish the steering offered more communication, and that body lean was slightly less prominent. None of the engines are bad, but given that this will be predominantly a town car, a diesel makes less sense, so it's worth seeking out one of the refined petrol units.
The previous-generation Renault Capturs that are within your budget don't have the greatest interiors, lacking the ruggedness of the Skoda Yeti, and the design flourishes of the Fiat 500X. But while the French model may lose out to the Skoda in terms of sheer space, it's more practical than the Fiat. There's plenty of room in all the seats and, although the glovebox is small, there is decent cabin storage elsewhere. The 377-litre boot is midway between the Skoda's and Renault's, and rises to 455 litres if you slide the rear seats forward, although doing this makes legroom very tight for any passengers back there.
Partnership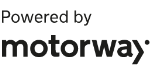 Need to sell your car?
Find your best offer from over 5,000+ dealers. It's that easy.
Your £10,000 budget will secure a 40,000-mile 2017 Dynamique S with the TCe 0.9-litre petrol engine. These cars get rear parking sensors, cruise control and a seven-inch touchscreen as standard.
The spacious choice: Skoda Yeti
FOR: Practical, good engine range, neat handling
AGAINST: Limited choice, relatively expensive used
Yeti fans love this SUV's character. They also love the way it drives, with the Skoda being a far neater-handling car than its unorthodox looks might have you believe, with well weighted steering, precise gearboxes and suspension that irons out body lean well.
It may come as a surprise to find a relatively conventional-looking cabin inside the Yeti, given the Skoda's exterior looks, but build quality is strong. Plus, the Yeti's designers put a lot of thought into it. There's a big glovebox and several useful cubbyholes, such as the one on top of the dashboard, while the back seats are spacious, even for adult passengers. The Yeti's party trick is that those rear seats can be slid individually, folded, or removed completely, leaving you with a van-like 1,665-litre cargo area. Even with the Skoda's rear seats in place, the boot capacity is the biggest here, at 416 litres.
The only problem might be netting a Yeti: these cars, like the creature with which they share their name, are notoriously hard to find. Yetis also have somewhat of a cult following and therefore demand a higher price than the other two entries on this list. For around £10,000, you can get a 2014 Yeti S Outdoor 1.2-litre TSI with 60,000 miles. This benefits from built-in sat-nav, alloy wheels and a six-speed manual gearbox. 
The stylish choice: Fiat 500X
FOR: Neat looks, decent-quality cabin, spacious rear seats
AGAINST: Smallest boot here, poor gearboxes
The Fiat 500X treads the stylistic middle ground of this trio. While it's more distinctive than the Renault Captur, it doesn't make quite as much of a design statement as the Skoda Yeti. The car's 1.6-litre four-cylinder engine should be punchy enough for around town, but the manual gearbox is rather imprecise to use, while the optional automatic transmission is a little slow in its changes.
The 500X benefits from a good driving position that affords decent visibility without making you feel like you're perched up high. The interior itself is styled with some pleasingly retro touches, such as the body-coloured dashboard, while the cabin quality is decent in this company. However, as with the Renault Captur, the infotainment system is nothing to write home about. The 500X's back seats are decent, though. There's not as much space as you would find in the back of Yeti, but it's still pretty roomy, and feels less utilitarian than the Captur's rear does. However, the Fiat does have the smallest boot of this trio, at 350 litres, while there are no clever rear seats, either.
For just under £10,000 a 2017 500X 1.6 with 48,000 miles in Pop Star trim could be yours. Standard equipment includes dual-zone climate control, rear parking sensors and sat-nav.
Carbuyer's choice:
While it may not be as desirable as the Fiat or as rugged as the Skoda, the Renault Captur is a strong example of superb packaging, because it squeezes plenty of space into a small, easy-to-live-with form factor. The sliding rear seats allow for total flexibility and the cabin, although not the most exciting to look at, is functional and well-equipped. The Captur is also a handsome thing and will stand out with its wide range of bright colour options, and its light steering makes it a doddle to park; this is especially handy if you are in a constant struggle to find a space on packed city streets.
Want to know what else is out there? Check out our full list of the Top 10 used small SUVs