Are electric cars green?
We look closely at the impact of electric cars to see if they really are better for the environment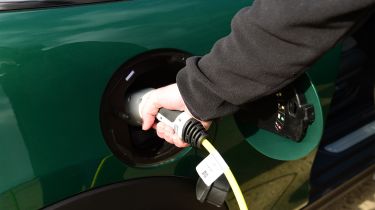 You might think it's a given that electric cars are green. After all, in the UK they even have a green mark on the number plate, and electric cars don't have an exhaust pipe spitting out nasty CO2 emissions into the air. However, the question of how environmentally friendly electric cars really are is incredibly complex and there are loads of different factors to think about, including what happens to an electric car's batteries and the impact of electric car manufacturing on the environment.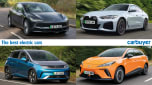 Top 10 best electric cars 2023
Here, we'll look at some of the main issues surrounding the environmental impact of electric cars as opposed to petrol or diesel cars. It isn't possible to answer the question of whether electric cars are green or not with a simple yes or no, but we can explore the impact they have in different ways to help you come to your own conclusion.
Virtually everything we do in the modern world has an impact on our surroundings. The food we eat, clothes we wear and water we use daily have a cost, no matter how small. But it's larger things, like the cars we drive, that really define our personal impact on the planet – so it's certainly important to be as well informed as you can be.
Efficiency of electric cars
The most basic way to look at how green electric cars are is by considering their efficiency on the road. The good news is that electric motors are very efficient in comparison to petrol and diesel engines. Combustion engines (which explode fuel to make power) produce a huge amount of waste energy in the form of noise and heat.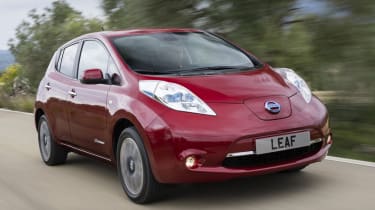 Electric motors are far more efficient at using power from electricity than engines are at using power from fuel. It's not always easy to see this in practice, since fuel is incredibly dense with energy. Even though petrol is converted to energy by your car's engine in a less efficient way than an electric motor does so from a battery, you can fit far more potential energy into a fuel tank than a battery of the same size – at least for now.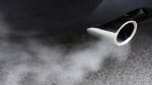 What is the Euro 7 emissions standard?
But combustion cars produce emissions from the tailpipe, while electric cars don't. When you drive a petrol car, harmful gases are directly put into the air around you, yet there's nothing emitted from an electric motor at all. One thing to remember, though, is that the electricity used to charge up an electric car had to be produced somewhere.
This means that emissions are present in some form at another part of the process, just not where you're actually driving. If you make sure to only drive an electric car using power from sources such as solar or wind, it's far more green than driving one powered from electricity from coal-fired power plants.
As more electric cars join the roads and petrol and diesel vehicles are phased out, we must consider how emissions are being shuffled around. Instead of cities and transport hubs being hotspots for emissions, it will be the places where we make our electricity that have a greater impact. But as we move to more green sources of energy this impact will be lessened.
Other environmental impacts of driving an electric car
Emissions from exhaust pipes – or the lack of them – aren't the only thing to consider when looking at how green EVs are. All cars have other things that can pollute the environment as well, such as brake pads, tyres and fluids.
Partnership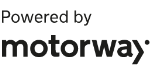 Need to sell your car?
Find your best offer from over 5,000+ dealers. It's that easy.
While electric cars don't have engine or gearbox oil, as in combustion-engined vehicles, they do still use brake fluid and have brake pads, which wear down and produce tiny particles that end up in the air and washing away into our waterways off the road. 
Similarly, tyre rubber wears off and ends up in drains – and since electric cars tend to be heavier than petrol cars, they wear tyres faster. Admittedly the difference – in weight and wear – isn't huge, but it is something worth bearing in mind as cars get heavier overall. Brakes on electric cars tend to last longer, too, as the electric motor system reduces the car's reliance on braking with friction.
Environmental costs of building electric cars
A hot topic at the moment is the environmental cost of manufacturing electric cars. While all cars have different costs involved with their production, as a general rule electric cars are not only more expensive to build (and buy) than petrol and diesel cars, they also have a greater environmental cost.
Normally, this is not because of the electric motors, although magnets used in some of these do use rare materials that have a high cost to extract from the earth. Rather, it's the battery packs that have an environmental impact. Most use lithium-ion batteries, and elements used to make these are extracted with significant environmental cost (from the large mining operations in developing countries, for example).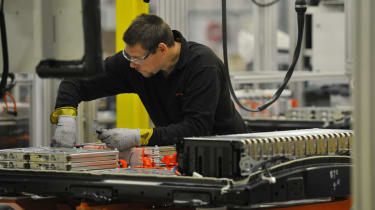 In 2017, a study found that it cost around 5.6 tonnes of CO2 to build a petrol car, but 8.8 tonnes to build an electric one. All cars will have different figures, but other studies have suggested that it takes between 40,000 and 100,000 miles of driving before an electric car will have 'paid off' its carbon debt and is then considered to have had a lower total impact on the environment than a petrol car.
It's all very complex and there are endless different calculations you can make and conclusions you can come to. But the simple answer here is that while electric cars come at a greater environmental cost to be built, they make up for this by proving much more efficient as they are used. If you want to have the lowest impact on the environment with an electric car, you should buy a used one with as many miles on the clock as possible.
You can also read more about how we recycle batteries and how long they last here.
Engine management light: top 5 causes of amber engine warning light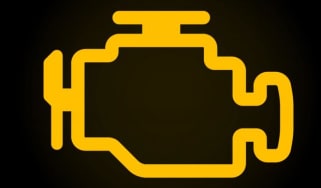 Engine management light: top 5 causes of amber engine warning light
Tesla Cybertruck finally delivered: specs, prices and UK availability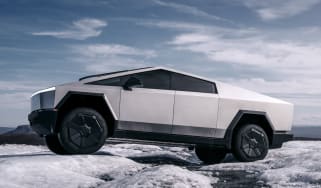 Tesla Cybertruck finally delivered: specs, prices and UK availability
Best new car deals 2023: this week's top car offers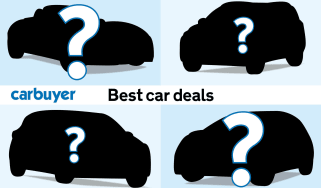 Best new car deals 2023: this week's top car offers