MPG, emissions and going electric: what does it mean for car buyers?
Environmental concerns and emissions legislation have had a huge impact of the cars we buy over the last 10 years, and there's more to come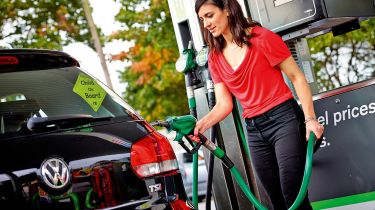 The environment and global warming could well be the biggest issue of our time and it's had a huge impact on the cars we buy over the last decade. Efforts to improve the fuel economy and CO2 emissions of our cars go back well before 2010 but the issue has risen to even greater prominence in the years since Carbuyer launched. Where the focus was once predominantly on saving motorists money in tax and at the pumps, it now includes the need to improve air quality and manage the greenhouse effect. 
Better MPG, lower emissions
The car industry often gets a bad rap for its environmental impact but remarkable progress has been made in making new cars more efficient. Government figures show that in 2010, the average CO2 emissions of all cars registered in Great Britain was 165.2g/km, and we've seen that fall consistently year-on-year to 139g/km in 2019.
That's strong progress in lowering CO2 emissions, which in turn are directly linked to the amount of fuel burned and the fuel economy returns of the car. In 2010, only 58,000 cars registered in Great Britain had CO2 emissions of under 100g/km but by 2019 that figure had grown to 2.7m.
The efficiency improvements have been driven by new cars arriving on the market with advanced, often downsized, engines, hybrid technology of various types, and pure electric powertrains. The results are all the more impressive when you remember that cars first registered before September 2018 were tested under the old NEDC (New European Driving Cycle) test, while models sold since then have had their test results correlated to the new, more stringent WLTP (World Harmonised Light Vehicles) testing regime. WLTP gives a far better indication of the fuel economy you can actually expect to get in real-world driving.
Petrol vs diesel: the battle
Throughout the majority of the last 10 years, the old, and relatively simple, question of whether to choose petrol or diesel has been central to the car buying process. Today, things have become more complicated thanks to the growth of hybrid and electric vehicles, but the traditional fossil fuels still dominate. 
In the early 2000s, the switch to emissions-based systems for Vehicle Excise Duty (VED or 'car tax') and Benefit In Kind (BIK) company-car tax saw diesel rise in popularity. Diesel cars generally tend to be more efficient than equivalent petrol ones with better fuel economy and lower CO2 emissions. However, they also tend to be more expensive to buy, partly because of the technology fitted to limit emissions of other harmful substances in diesel exhaust emissions.
By 2010, the two fuels were neck-and-neck in terms of popularity with UK motorists. Just over 1m petrol cars and 936,000 diesel ones were sold that year, a difference of 12%. Diesel moved 5% ahead of petrol in 2011 with 980,000 units sold, and that trend continued until 2016 when something called 'Dieselgate' hit the headlines.
Various car manufacturers, most notably the Volkswagen Group, were found to have been fitting software to their diesel cars that enabled them to perform better in laboratory emissions tests than they would in real-world driving. These 'defeat devices' sparked the Dieselgate scandal and dealt a serious blow to the image of diesel in the eyes of the public.
Dieselgate would ultimately prompt the introduction of the new WLTP emissions test in September 2018, which gives consumers official fuel economy ratings for cars that are far closer to the returns they can expect to get in real world driving. It also saw sales of diesel cars in the UK take a big hit; by 2019 diesel sales trailed petrol by 61% in the UK, with only 58,000 units sold.
You might think that diesel's decline means that our advice to buyers today would be to choose petrol. There's no doubt that improvements in petrol engine technology have narrowed the gap in terms of efficiency and performance, but modern diesel engines, which must adhere to the latest Euro 6 emissions standards, are both extremely clean and extremely efficient. They certainly don't deserve to be tarnished with the same brush as older, dirtier models. If you cover a high annual mileage and need a larger car where the extra cost of a diesel engine is less of an issue, diesel can still make a lot of sense. 
The growth of electric cars
As we've said, the car buying decisions of today are more complex than they've ever been. Where once you put your money on petrol or diesel, now there are also mild hybrid, hybrid, plug-in hybrid and electric cars to throw into the mix.
In 2010, as we launched Carbuyer, Nissan introduced the Leaf as the first mass produced electric car. Just 167 electric cars were sold in total that year but in 2019 we saw 37,850 of them registered. That's more than double the total in 2018 and the number of pure electric models on the market is growing in step with sales.
Pure electric cars were still only 1.6% of the UK car market in 2019 but with the UK Government pledging to ban the sale of new cars with internal combustion engines by 2030, or sooner, you can bet that figure is going to grow very quickly indeed.
For buyers, it represents a fast and dramatic change but more and more people are now considering electric cars. There were 12,500 UK Google searches made for 'electric cars' in September 2010 and 74,000 in September 2020, a month where registrations of pure electric cars were up 184% year-on-year. Electric cars now account for around 8% of the total UK car buying audience online.
Today, the decision to buy electric still hinges on your usage patterns. Electric cars are not for everyone but if you have somewhere convenient to charge and you can afford a model with a large enough range for your needs, they can be very cost effective and rewarding to own.
Where do hybrids fit in?
Hybrid cars were already gaining a foothold back in 2010 with models like the Toyota Prius and Honda Civic IMA accounting for over 22,000 registrations in that year. Plug-in hybrids took a little longer to get going but the arrival of the Mitsubishi Outlander PHEV in 2013 sparked things off. In 2019, 98,000 hybrids and 35,000 plug-in hybrids were sold in the UK, along with 76,000 mild hybrids. As a whole, hybrids were 9% of the UK market in 2019.
Like the market for electric cars, the hybrid sector is only going to expand in the coming years. There'll be more choice and better technology but as it stands, new cars with hybrid tech will still be banned from sale in 2030, along with pure petrol and diesel models, with plug-in hybrid sales permitted until 2035. 
In the meantime, hybrid technology is an effective route to improving emissions and fuel economy in cars with conventional engines. Mild hybrids offer electrical assistance to the engine to help save fuel but hybrids and plug-in hybrids can run on electric power alone. How far you can run on electricity depends on the size of the battery but the larger the battery, the greater the weight penalty. 
As with electric cars, the way you use your car is crucial in determining whether a hybrid will suit you. Some owners may hardly ever have to put fuel in a plug-in hybrid that can do 30 miles or more on electric power but on longer trips when the heavy battery's charge is expended, fuel economy returns can drop drastically. 
MPG, emissions and going electric: what does it all mean for car buyers?
Speed awareness course: how much does it cost, how long does it take and how do you do one online?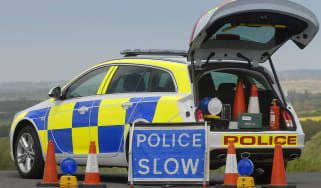 Speed awareness course: how much does it cost, how long does it take and how do you do one online?
Best new car deals 2022: this week's top car offers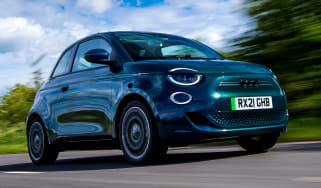 Best new car deals 2022: this week's top car offers
New car delivery times: how long will you have to wait?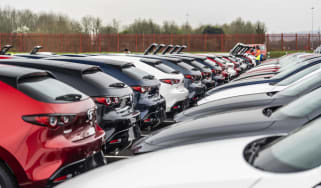 New car delivery times: how long will you have to wait?