Car buying in the digital world
In the 10 years of Carbuyer the process of buying a car has gone digital but what does that mean for car buyers?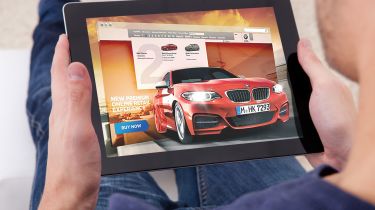 Carbuyer has been at the forefront of a shift from physical to online car buying research, mirroring the trend in life as a whole. You can buy a car completely online today but test drives and visits to showrooms are still the norm for most people. It's the phase before, in which buyers research and decide what to buy, that increasingly takes place online.  
In 2010, car manufacturer websites across Europe received 700m visits and today that figure is 1.22bn. Carbuyer has grown from zero in October 2010 to receive 21m visits in 2019 - 72% of them from UK car buyers.
Going mobile
In more recent years, the move to digital has been a move to mobile. In 2011, 8% of Carbuyer's visitors were using phones and tablets to access the site. In 2020, the balance between desktop and mobile among Carbuyer readers is almost exactly 50/50. This is mirrored in the wider market ,where 10% of traffic to manufacturer sites was mobile in 2010, rising to 60% today. 
Research and the act of buying a car
With this shift online, the whole process of buying a car has become quicker. Today, on average, there are just six days between a car buyer's first visit to a manufacturer's website and their first test drive - in 2010 it was around 12 days. Today, 56% of visitors to manufacturer websites look at only a single page, compared to 18% a decade ago.   
The experts at Sophos3 attribute this both to the faster pace of the digital world with its easy access to information and a growing tendency for car buyers to conduct their research online before they even visit a manufacturer's website, let alone a showroom.   
"One of the major changes of the past decade has been the switch to a 'transactional' customer experience"; says Sophos3 head of insight, Patrick Fuller. "That does not mean the actual purchase of the car, although for the first time that is now available, but the small interactions that today's buyer wants: tailored messages, live chat, interactive video and easy-to-fill-in forms.
"The marketing cost of selling a car has actually reduced in real terms thanks to the influence of digital, which has made it easier to reach people who are looking to buy. But is the buying process more enjoyable than 2010? Most of us say not.
"Car buyers are more impatient, harder to please and less brand loyal than they were in 2010. If you don't offer the right deal quickly, they disappear for good."
Videos as tools for car buyers
Carbuyer was among the pioneers of video car reviews on YouTube. Video as a tool for car buyers wanting to gather information and make a buying decision has become hugely important. For manufacturers, traffic to their video content on YouTube overtook traffic to their websites in the first part of the decade and in 2020, some brands receive twice as much YouTube traffic as website traffic.
Carbuyer's own YouTube channel is closing in on 600,000 subscribers a decade after it launched. Over 100,000 people a day watch our library of in-depth, buyer-focused reviews of the latest new cars. The videos receive 2.5m views a month, accounting for over 90,000 hours of video watched on the Carbuyer YouTube channel and website.
For all the latest and best video car reviews, subscribe to the Carbuyer YouTube channel.
Car buying in the digital world 
Speed awareness course: how much does it cost, how long does it take and how do you do one online?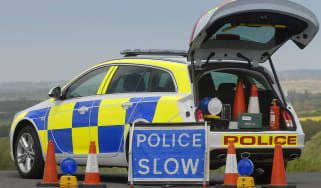 Speed awareness course: how much does it cost, how long does it take and how do you do one online?
New car delivery times: how long will you have to wait?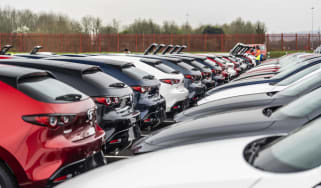 New car delivery times: how long will you have to wait?
Best new car deals 2022: this week's top car offers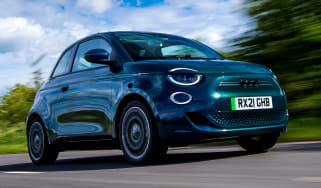 Best new car deals 2022: this week's top car offers