Car finance and the PCP deal - how car buying went into credit
The boom in consumer car finance has been a defining feature of car ownership in the last decade; we look at the stats...
The cars we buy have changed dramatically over the past decade but so has the way we buy them. In 2010, 517,000 new cars were bought by consumers on finance and by 2019 that figure had jumped 80% to 933,000. The market actually peaked in 2016 when over a million cars were bought on finance, adding up to 88% of the UK's private car sales that year.
In 2008, the majority of cars bought on finance were still on Hire Purchase (HP) agreements where the buyer would pay a deposit and make monthly payments with interest until the cost of the car was paid off. By 2010, the Personal Contract Purchase (PCP) deal was starting to take hold. After the initial deposit and a series of monthly payments, a PCP customer has the option of making the final balloon payment to own the car outright or handing the car back and potentially using any equity left in the agreement as a deposit on a new model.
This flexibility of the PCP, with its low monthly payments and the choice of whether or not to take ownership of the car at the end of the deal, helped it grow in popularity with UK car buyers. Dealers love them because they know that when they sign a customer up to a PCP, they are very likely to be back in three years with the equity in their deal ready to be placed as a deposit on another new car. 
Whereas in 2010 under 60% of new cars sold at dealerships were bought on finance, in 2020 it's closer to 90%. The total UK car finance debt stands at around £75bn owed on 6.5m cars and those levels have caused alarm bells to be sounded in some quarters as the prospect of a recession looms. This dramatic change has been driven by the PCP deal, which accounted for 75% of the UK's consumer car finance market in 2019. 
Car finance and the PCP. How car buying went into credit
Car dashboard warning lights: the complete guide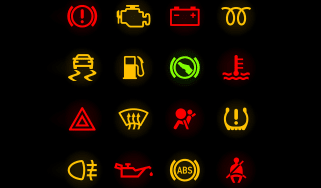 Car dashboard warning lights: the complete guide
New 2021 Audi Q4 e-tron: prices, specs and release date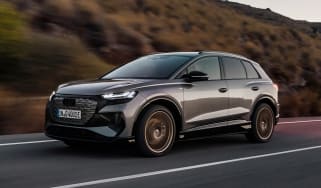 New 2021 Audi Q4 e-tron: prices, specs and release date
Best new car deals 2021