How far has car safety come in a decade?
Car safety is a vital issue that doesn't always get the attention it deserves; we look at what's changed in the last 10 years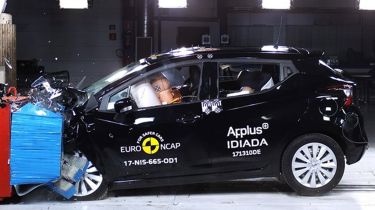 Improvements in car safety can often be overlooked in the sea of new features that boost performance, efficiency or convenience. It's easy to forget, however, that safety innovations that prevent you from having an accident and those that protect you when you do are absolutely vital.
Around 64% of Carbuyer readers told us that safety was either 'very' or 'hugely' important in their car buying decisions but when we asked what the most important factor was, only 15% picked safety. Fuel economy and in-car technology both rated higher. While most car buyers see safety as very important, it's rarely the top priority and buyers are often unwilling to pay extra for optional safety features on new cars. This is partly why the Euro NCAP safety tests began giving dual ratings for cars in 2016. All models are now tested with the safety equipment fitted as standard and with any safety options added.
Perhaps the biggest area of development in car safety during the last decade has been in driver assistance technology. Many of these systems first came to market in the 2000s but it's the last decade that has seen them become commonplace in cars right across the market. We've listed some of the key systems below...
2001 - Lane Keeping Assist
Forward facing cameras scan road markings and warn the driver if they steer across into another lane without indicating. More advanced systems can steer the car back into the correct lane. 
2003 - Automatic Emergency Braking (AEB)
A highly significant innovation that automatically applies the brakes if an imminent collision is detected. Early systems only worked at low speeds but now they can operate at motorway speeds, detect pedestrians and monitor the rear of the car when reversing. AEB is estimated to result in a 38% reduction in rear-end collisions.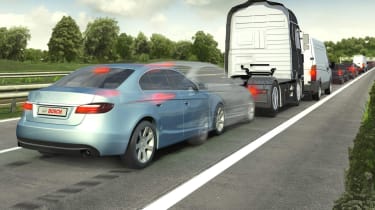 2007 - Blind-spot Assist
Sensors scan the sides of the car for vehicles in the blind spots that may not be visible in the mirrors. The system can then warn the driver, sounding an alert if they indicate to move towards the hazard. 
2007 - Fatigue detection
One in five car accidents is caused by tiredness, and fatigue detection systems are able to identify if a driver could be getting tired. The systems analyse how the car is being driven and how long for. They also scan the driver's face for signs of fatigue, sounding an alert if a dangerous situation is detected. Some systems can even jolt the brakes to try and wake a driver or bring the car to a stop.
2015 - eCall
e-Call has been mandatory on all cars sold in the EU since April 2018. It automatically alerts the emergency services in the event of an accident, relaying the car's location and the direction of travel at the time. It's claimed to cut emergency response times by as much as 40%.
How far has car safety come in a decade?
Engine management light: top 5 causes of amber engine warning light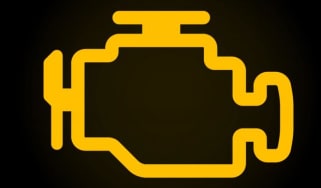 Engine management light: top 5 causes of amber engine warning light
Top 10 cheapest electric cars 2022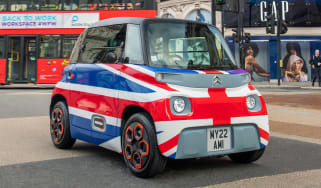 Top 10 cheapest electric cars 2022
Top 10 best electric SUVs 2022
Top 10 best electric SUVs 2022