10 years of Carbuyer: the car buying decade in numbers
We're celebrating our 10th anniversary with a look back at the changes that have defined the car market over a decade, and forward to the future of buying a car.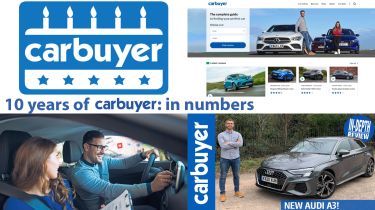 Carbuyer is 10. Happy birthday to us! That's a decade of making sense of the UK car market for our readers, helping them to buy the best possible car for their needs. Carbuyer has always been focused on you and in that sense nothing has changed, but in a whole variety of other senses, so much is very different.
That's why we're looking back at the last 10 years of car buying and forward at what the future holds. We've crunched the numbers and pulled out some key trends that will help you navigate the car market today and tomorrow.
10 years of Carbuyer
Carbuyer launched in 2010 with a pioneering approach to the use of data and technology but the central aim was to make buying the right car as easy as it can be. Our in-depth analysis and rating of every new car on the market combined with complete pricing and specifications data, owner reviews, ground-breaking video reviews and a friendly, straightforward style struck a chord with the public, and we have grown ever since.
Today, Carbuyer.co.uk receives between 2 and 3 million visits every month from users looking to research and buy cars. Our YouTube channel has amassed 580,000 subscribers and our videos recieve around 100,000 views every single day. We're also striding forward into the future with the all-new Carbuyer.co.uk website. It's more than twice as fast, easier to use on any device and packed with even more useful information. There's a lot more on the way too.
The future for Carbuyer is bright but on these pages we're turning our attention to the wider world of cars. How has the car market and the act of buying a car changed over the 10 years that Carbuyer has been covering it? What do the trends that we've all watched develop over the past decade mean for the future of the car market in the UK? And of course, what are the implications for the people trying to buy their next car right now? Let's find out... 
Click the links below to explore the major changes in the car market over the last 10 years and discover what they mean for car buyers today...
10 years of Carbuyer
Best new car deals 2022: this week's top car offers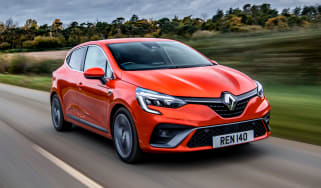 Best new car deals 2022: this week's top car offers
BMW X3 vs Mazda CX-60 vs Volvo XC60 – which should you buy?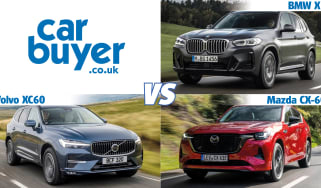 BMW X3 vs Mazda CX-60 vs Volvo XC60 – which should you buy?
New electric MG4 hatch to start at £25,995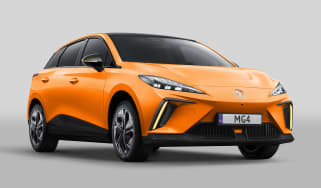 New electric MG4 hatch to start at £25,995