What's changed in the UK car market?
How has the UK car market changed in the last decade? We examine the trends affecting car buyers...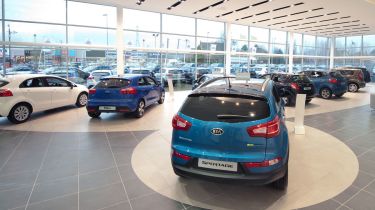 Any decade in an industry that evolves as quickly as the car industry sees significant change but the last 10 years in particular have brought developments on an epic scale. Driven by the relentless march of technology, changing legislation at home and abroad, intensifying environmental concerns, fluctuations in the global economy and, perhaps most importantly, altering consumer demand, the car market is a very different place to what it was in 2010 when Carbuyer launched.
Car buyers have never had more choice
The number of new cars sold in the UK in 2010 was just over 2m and in 2019, the last full calendar year we have data for, it was 2.3m. In between those bookends, car sales peaked in 2016 when 2,692,786 new cars were sold. We're not talking about huge fluctuations here but within those figures there are many underlying trends that brought much bigger changes for consumers, and a key theme running through many of them is an increase in choice. 
When you look at the UK's top 10 best-selling cars in 2010 compared to 2019, there are seven car names that appear in both lists. The same established model lines are proving as popular today as 10 years ago and topping the charts for new registrations. However, the top 10 cars in 2010 accounted for 16% more registrations than the top 10 in 2019 - that's despite 280,000 more cars registered in 2019 than in 2010. 
| | | | | |
| --- | --- | --- | --- | --- |
|   | Best-selling cars 2010 |   | Best-selling cars 2019 |   |
| 1 | Ford Fiesta | 103,013 | Ford Fiesta | 77,833 |
| 2 | Vauxhall Astra | 80,646 | Volkswagen Golf | 58,994 |
| 3 | Ford Focus | 77,804 | Ford Focus | 56,619 |
| 4 | Vauxhall Corsa | 77,398 | Vauxhall Corsa | 54,239 |
| 5 | Volkswagen Golf | 58,116 | Mercedes A-Class | 53,724 |
| 6 | Volkswagen Polo | 45,517 | Nissan Qashqai | 52,532 |
| 7 | Peugeot 207 | 42,185 | Ford Kuga | 41,671 |
| 8 | BMW 3 Series | 42,020 | MINI | 41,188 |
| 9 | MINI | 41,883 | Volkswagen Polo | 37,453 |
| 10 | Nissan Qashqai | 39,048 | Kia Sportage | 34,502 |
There's a greater variety of cars on sale in the UK today than ever before and as a result, sales are spread between them more thinly. We haven't seen an influx in new car brands entering the market. Over the last decade, more mainstream brands have left the UK than have arrived. Instead, existing manufacturers have diversified their model ranges to offer more models, in more bodystyles with a wider selection of engines, trim levels and options.
Car buyers today consider models from an average of six brands before making their buying decision. In 2010, when Carbuyer launched, the figure was 2.5. Amid the expanding choice on offer, the brand loyalty that saw people buy cars from the same brand and even choose the same model, time after time, has greatly reduced. It's far easier to shop across brands, meaning manufacturers have to work harder to retain your business. 
The rise of the sub brand
Since 2010, we've said goodbye to a number of car brands, some of which once enjoyed a major presence in the UK market. Some, like Chevrolet, Chrysler, Infiniti and Dodge, simply pulled out of the UK market, whereas others, like Saab, sadly ceased to exist altogether. In the table below you'll see the mainstream car brands that were selling cars here in 2010 but aren't now, as well as the new car brands that we've gained in the last decade. 
| | |
| --- | --- |
| Brands that left the UK since 2010 | Brands that arrived in the UK since 2010 |
| Cadillac | Alpine |
| Chevrolet | Cupra |
| Chrysler | Dacia |
| Daihatsu | DS |
| Dodge | Polestar |
| Infiniti | Tesla |
| Perodua |   |
| Proton |   |
| Saab |   |
What's notable about the newcomers is that all except Tesla are so-called spin-off or sub brands created by larger manufacturers to try and increase sales. Renault's Alpine has its own bespoke sports car but plans are afoot to add an SUV to its range in future. All of the others, bar Tesla, offer rebadged, redesigned or at least technologically similar versions of cars also sold by their parent brands. This trend for spin-off brands is another reason why the choice facing car buyers has increased so much in recent years.
In general, more choice has only made the job of navigating the market and pinpointing an exact model even more difficult, but Carbuyer is always here to help. 
Tesla disrupting the market
Tesla, as in so much else, is the outlier here. Whatever you think of its huge stock market valuation and the unorthodox methods of billionaire owner Elon Musk, its growth and rise to prominence has been nothing short of incredible. 
Tesla's success has been a key driver of the general rise in popularity and number of electric cars, which we'll touch on later. Its Model 3 even topped the UK sales charts for a month in April 2020, thanks in part to the firm's online sales model, which was less affected by the coronavirus lockdown than rival brands whose dealers were forced to close.
What's changed in the UK car market?
How much does it cost to charge an electric car?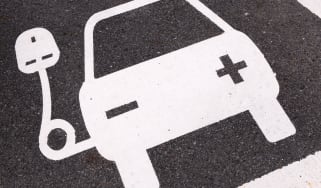 How much does it cost to charge an electric car?
Hybrid vs plug-in hybrid vs electric cars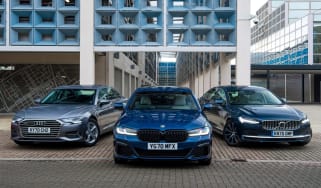 Hybrid vs plug-in hybrid vs electric cars
Best car tyres to buy 2021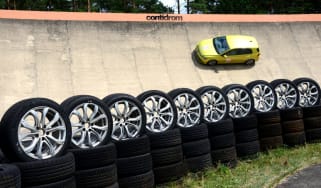 Best car tyres to buy 2021