How long do electric car batteries last?
An EV battery is a complex component that can be expensive to replace. With that in mind, here's how long an electric car battery typically lasts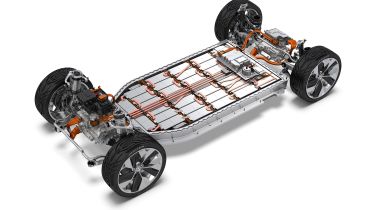 Battery packs are an essential part of an electric car's workings. Without a means to hold charge to power the electric motors, an electric car cannot function, so you might be wondering how long electric car batteries last and how much it costs to replace an EV's battery.
The good news is that electric car batteries are designed to last for the vehicle's entire lifespan – from around 10 to 20 years – so you shouldn't need to buy a replacement. The general consensus from experts and manufacturers is that you can easily get over 100,000 miles from an EV's battery, but some can go further depending on usage, and manufacturer battery warranties usually cover them for up to eight years or 100,000 miles.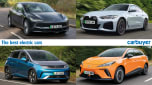 Top 10 best electric cars 2023
Depending on the manufacturer, some of these warranties transfer over to the next owner when the car is sold, so if something goes wrong with the battery and you've bought your EV used, you might still be able to get a free replacement – it's worth checking when you buy your electric car.
However, much like the battery in your smartphone, electric car batteries can lose some of their original charge capacity, so your car's range can reduce as the years go by and the mileage racks up. Most EV battery warranties only cover battery degradation up to a certain percentage – usually if it has lost more than 30% of its capacity – although there are ways you can adapt your usage to mitigate this. 
Although it can be tempting to recharge an electric car after every use, even if there's plenty of charge left in the battery, this isn't the best idea. The more charges you carry out on an electric car's battery, the quicker it deteriorates over time. Furthermore, using faster charge speeds can also wear it out more quickly, so it's better to put it on a slow charge if it's not urgent.
How much does an electric car battery replacement cost? 
If an electric vehicle's battery needs to be replaced, the car's owner could be looking at a bill between £4,000 and £20,000, depending on the make and model of the car and the size of the battery. Considering the high cost of EV battery replacements, we advise checking whether an EV still falls under the manufacturer's battery warranty before purchasing an electric car. 
It's also worth considering that the price of electric car batteries has fallen significantly over the past decade. This does not necessarily mean EV battery prices will continue to fall, though continued research and development of battery technology could result in further reductions to the cost of EV battery packs in the future. 
How many times can an electric car battery be recharged? 
Electric car batteries naturally degrade over time, meaning the maximum available range of an EV will decline each time the battery depletes to 0% and is recharged back up to 100%. The result is a reduction in total battery capacity, meaning the range available in battery-powered cars falls over time with use. This effect occurs across all devices that use lithium-ion batteries, including smartphones, and unfortunately, EV owners can't avoid it. 
Partnership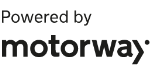 Need to sell your car?
Find your best offer from over 5,000+ dealers. It's that easy.
Most manufacturers believe that an EV battery should still have around 70% of its original capacity by the end of the typical 8-year warranty. On average, an EV battery pack that is used for eight years would go through between 1,000-1,500 charge cycles, at which point the battery may have lost around 30% of its available range.
Manufacturers advise that an electric car's battery life can be extended drastically by only charging it to a maximum of 80% capacity and not allowing it to fall below 20%. Many electric vehicles now include software that lets owners prevent the battery charging above 80% – even when the car is plugged in for long periods, such as overnight. Adhering to this charging strategy will help protect the cells in the battery from degradation, minimise the loss of available mileage in the battery and also speed up charging times. 
It's worth noting that regular rapid charges will affect the condition of the battery more quickly than slower charging from a home wallbox or plug socket.
How long do electric car batteries last on a single charge?
Each electric car has a different top-end range that depends on various factors, including the size of the battery pack and the efficiency of the vehicle itself. Vehicles equipped with larger battery packs usually offer a greater range but typically cost more than entry-level models with smaller battery packs. An electric car with a smaller battery pack such as the electric Fiat 500 can typically reach around 100 miles, while high-end EVs such as the Mercedes EQS can reach around 400 miles on a single charge.
Electric cars typically offer lower ranges in colder conditions, because the battery isn't operating at its optimum temperature.
What happens to electric car batteries at the end of their life? 
EV batteries are either repurposed or recycled at the end of their lives. Retired EV batteries can be reused for storing energy in places such as factories, shopping centres or even homes, helping reduce the pollution caused by disposing of electric car batteries at the end of their life.
If an EV's battery is expended to the point where it can no longer be repurposed for energy storage, it can be dismantled and broken down into fine powders. The valuable raw minerals, such as lithium, can be extracted to create new products, including new car batteries. 
Car technology made simple