Toyota Supra coupe - Engines, drive & performance
A sweet-sounding six-cylinder engine and balanced chassis make for a rewarding drive
The previous Supra was known for its mighty six-cylinder engine, so when Toyota came to revive the model this kind of engine was the obvious choice. However, the Japanese brand no longer made this type of engine for any other model in its range, so it somewhat controversially partnered with BMW to share some development costs, and gain access to the German brand's performance engines.
The Supra has been designed to be a serious sports car for enthusiasts, so alongside the powerful engines, it is also great to drive. It's even been upgraded with new suspension parts recently, along with a manual gearbox option for those who love to change gear themselves.
Drive quickly on track and the Supra corners with real precision, but there's also lots of adjustability to change the cornering line without any nasty surprises. This ability to play with the car at its limits makes it very rewarding for the driver, and it's no coincidence because Toyota was aiming to beat the class-leading Porsche 718 Cayman.
There's slightly more body roll in the Supra but the car still feels rigid and composed, with lots of grip on dry roads. In the wet, we found the Supra to be more playful, especially if the throttle was applied early in the corner. With a 2.0-litre engine fitted, not only is the Supra more than £8,000 cheaper, it's also around 100kg lighter. While not as fast in a straight line, less weight at the front of the car means the entry-level Supra actually feels more agile. The steering is more responsive too.
Toyota Supra petrol engines
It's easy to see why Toyota wanted the Supra to have a six-cylinder engine so badly because it sounds smooth and purposeful, with burbles and even cracks from the exhaust in its Sport driving mode. Power is impressively linear in its delivery, too, with peak torque lasting from 1,600 to 4,500rpm and there's barely any lag when you accelerate out of a corner or go to overtake slower traffic. Our only complaint is that there's little reason to rev the engine to the redline, but turbocharged rivals suffer from this characteristic too.
More reviews
In-depth reviews
The 3.0-litre produces 335bhp, which is enough to get the GR Supra from 0-62mph in 4.3 seconds and make it the fastest Toyota so far. Launch control is included to help achieve the perfect start, while a Track setting can loosen the reins on the electronic safety net at track days. It might not be as powerful as the BMW M2 Competition, but the Supra is easily fast enough to overtake anything on the public road and satisfy at a track day.
The eight-speed automatic works well most of the time, even if upshifts can be slightly jerky and downshifts are sometimes a fraction too hesitant. But, despite being just off the pace of Porsche's PDK, the gearbox doesn't blunt the engine's muscular feel, and an electronic rear differential helps the Supra swoop into and fire out of corners.
A manual gearbox is also available on the 3.0-litre model. This version of the Supra will be a really appealing car for keen drivers because it provides more of a connection to the driving experience, and it's the best version to choose if you care about that kind of thing. The shifter is really slick and precise, plus the engine feels even more potent with direct control of the gears. There's even an auto rev-matching function to make daily driving even easier.
Partnership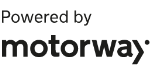 Need to sell your car?
Find your best offer from over 5,000+ dealers. It's that easy.
We also much preferred its relatively thin steering wheel to the chunky ones fitted in most BMW M cars, even if feedback is slightly lacking compared with the Porsche.
While slow to arrive here, a 2.0-litre four-cylinder engine made its debut in UK versions of the Supra in 2021. It's another turbocharged BMW engine that you'll also find in the BMW 330i and Z4, and here it produces 254bhp. 
Power is fed to the same eight-speed automatic transmission, and a 0-62mph of 5.2 seconds is still very convincing. Indeed, you rarely feel like the 2.0-litre Supra needs more power, as it pulls strongly from 2,500 to 6,500rpm. The Supra is a fairly well-insulated car, so artificial engine noise is pumped into the car using speakers, and it's a shame it sounds so synthetic.