Volkswagen ID.5 and ID.5 GTX: price, specs and release date
The new ID.5 is a coupe version of the Volkswagen ID.4 capable of up to 323 miles on a charge
Pro, Pro Performance and GTX versions
77kWh battery
On sale early next year
The new Volkswagen ID.5 SUV has now been revealed. It's a coupe version of the Volkswagen ID.4 but won't come with that car's entry-level battery option, so it'll have a higher starting price. Volkswagen is aiming the new model at cars like the Kia EV6, Ford Mustang Mach-E and Audi Q4 Sportback e-tron.
Like the Volkswagen ID.3 hatchback, each ID.5 will be carbon-neutral, meaning VW offsets the carbon dioxide emissions created during the production process.
2022 Volkswagen ID.5 price and UK release date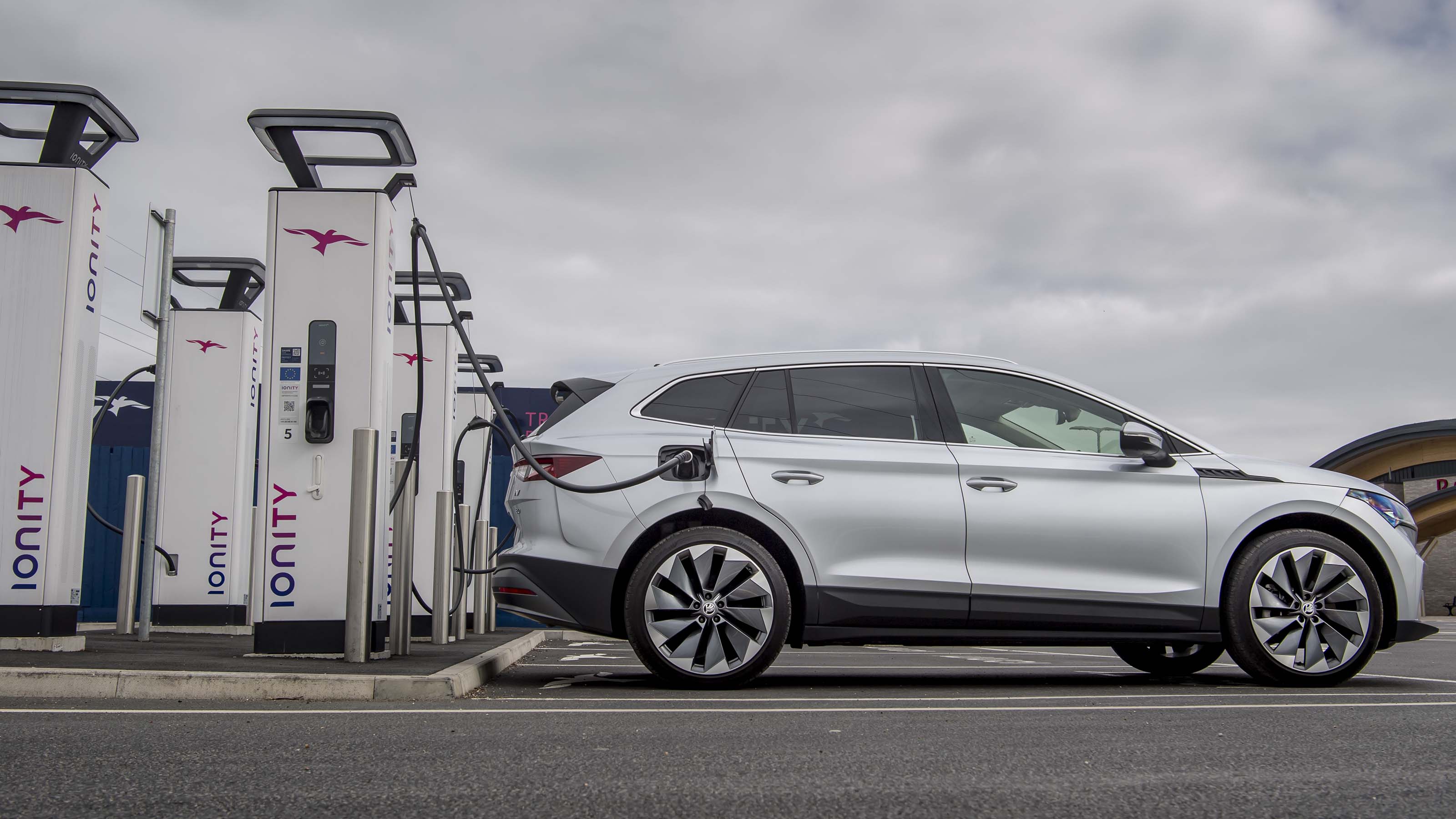 Top 10 best electric SUVs 2021
With only the 77kWh battery available, the ID.5 will start at a similar price to the ID.4 Pro Performance. Coupe-SUVs command a premium over the boxier models on which they're based, so you can expect the ID.5 to start from around £47,000. You'll be able to order the Volkswagen ID.5 in early 2022 and at that point we should have full prices and specifications.
Volkswagen ID.5 GTX
You'll probably be familiar with Volkswagen's GTI badge, used on performance versions of the Golf, up! and Polo. A new GTX badge has been created for the brand's electric cars, which started with the ID.4. The ID.5 GTX has a sportier body kit than the standard model, including a new front bumper and a rear diffuser.
The GTX also gets lowered suspension and uprated brakes, while Dynamic Chassis Control (including adaptive dampers for a better ride) is optional.
A motor mounted on each axle means the GTX is four-wheel-drive and powerful. With two motors, the GTX produces 295bhp, which is very nearly as much as the Volkswagen Golf R hot hatchback. 0-62mph takes just 6.3 seconds and the top speed is raised to 112mph.
Range, charging and performance
Three models make up the ID.5 range: Pro, Pro Performance and the sporty GTX version. Pro gets a 172bhp electric motor and a 10.4-second 0-62mph time, while Pro Performance boosts those figures to 201bhp and 8.4 seconds. Both are rear-wheel drive and will achieve a top speed of 99mph.
The ID.5's sleek bodywork means it's more efficient than the ID.4, so range is slightly higher. Pro and Pro Performance models offer up to 323 miles from a full charge, while even the powerful GTX officially manages 304 miles.
While the ID.4 can charge at a maximum of 120kW, the ID.5 accepts up to 135kW of power. That means an 80% top-up at a fast-charger takes just 26 minutes, compared to 35 minutes for the ID.4. VW's other ID. models will soon be able to charge at the higher rate, as the brand is rolling out an update.
Interior and boot size
As the ID.5 is basically a sleeker version of the ID.4, it's unsurprising that most of the interior parts are shared between the two cars. There's a six-inch driver's display and a 12-inch touchscreen for the infotainment. The car's platform and lack of transmission tunnel mean that it's more spacious than a Volkswagen Tiguan. Products derived from animals haven't been used for any of the interior.
The 549-litre boot is very generous, especially as it's six litres more than the boxier ID.4 when measured to the parcel shelf.
What does it mean for car buyers?
Coupe versions of SUVs are very popular and Volkswagen is aiming to take a slice of the pie with the ID.5. The ID.5 will be a little more expensive than a comparable ID.4 but you may decide that that's a small price to pay for the extra style - especially on a PCP finance deal or a PCH lease, where the difference in monthly payments may not be very much at all.
Read our guide to the best electric cars