Audi Q8 e-tron Sportback SUV review
"The striking Audi Q8 e-tron Sportback is an upmarket electric SUV, with a huge battery to match its prodigious long-distance refinement"
Pros
Refined
Quality interior
Rapid charging speeds
Cons
Less space than standard Q8 e-tron
Not very efficient
Weight limits driver appeal
Is the Audi Q8 e-tron Sportback a good car?
The Audi Q8 e-tron Sportback loses little to the conventional e-tron SUV in terms of practicality, and the luxurious interior ranks amongst the very best in the business – at any price. The range-toppers look expensive, but entry models represent decent value for money alongside rivals like the Mercedes EQC and BMW iX. Stick to one of the cheaper versions and you've got yourself an impressively capable family electric car.
Audi Q8 e-tron Sportback range
First launched in the UK as the 'e-tron', Audi's flagship electric SUV was big, heavy and not very efficient. However, updates to the name – it is now called Q8 e-tron – as well as the battery and charging technology mean it is now more competitive than ever. 
The Sportback is a coupe-like version of the Audi's electric range-topper. Its sloping rear windscreen makes it a little more striking, bringing it closer in style to the Jaguar I-Pace. It remains a big car, however, measuring almost five metres from nose to tail.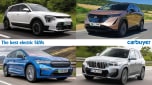 Top 10 best electric SUVs 2023
From the front doors forward, it's identical to the standard Q8 e-tron, with razor-sharp LED headlights and an eight-sided grille with shutters that can open and close as you drive; the 2022 facelift and name change also brought in a full-width front light bar and remodelled bumpers. There are huge plastic-clad wheel arches to give the Sportback its SUV style, but at the rear the roofline is far lower and there's a small lip spoiler and highly pronounced rear haunches, giving the Q8 e-tron a planted stance.
More reviews
In-depth reviews
Inside, it's as luxurious and premium-feeling as you'd expect a car costing this much to be. The materials used are first rate, and the dual-screen infotainment system is not only packed with features, it's also among the most intuitive to use. The standard-fit leather seats are really comfortable, and are the perfect accompaniment to the Q8's newfound electric range.
Of course, that sloping roof has an impact on practicality – the sacrifice being two centimetres of back seat headroom and 45 litres of boot space. And yet it's still a big car; even after these compromises, the Q8 e-tron Sportback boasts a 528-litre boot and just enough room in the back for tall adults. Don't write it off on looks alone, if you're after a spacious electric family SUV.
In standard form, there are two versions of the Q8 e-tron Sportback, badged 50 quattro and 55 quattro, and both versions are now available in the UK. The aforementioned facelift brought in bigger batteries and faster charging; the entry-level version gets a 95kWh battery (up from 71kWh pre-facelift) pack. The 55 quattro has a bigger 114kWh battery, boosting its range to more than 340 miles. This version is no slouch, getting from 0-62mph in just 5.6 seconds, although frequent bursts of acceleration will see the range reduce significantly.
For those wanting more performance, the flagship SQ8 (previously badged e-tron S) Sportback gets the same 114kWh battery as the 55 quattro, but with power boosted from 402bhp to 496bhp – thanks to a rear-biased triple-motor layout. This setup makes it the quickest in the range, managing 0-62mph in 4.5 seconds and a top speed of 130mph. All of this performance does impact the car's range though, as despite sharing the larger battery with the 55 quattro model, the 'S' version can only manage up to 290 miles between charges.
The e-tron isn't cheap – especially now the entry-level Technik version has been phased out. The range now consists of Sport, S line, Black Edition and Vorsprung, with the triple-motor SQ8 available in the latter two of those trims. Every version gets features including matrix LED headlights, 20-inch alloy wheels, dual-zone climate control and Audi's fantastic Virtual Cockpit instrument cluster. 
Partnership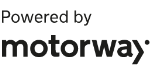 Need to sell your car?
Find your best offer from over 5,000+ dealers. It's that easy.
Buyers can work their way up through the range, with top-spec Vorsprung models getting everything from 22-inch wheels, to virtual door mirrors and a panoramic roof. These versions are very expensive; a Q8 55 e-tron Sportback Vorsprung will set you back more than £100,000.
Range, charging & running costs
Electric power should keep running costs low, and bigger batteries mean the Q8 e-tron can now go further without stopping
Buyers of the standard Q8 e-tron Sportback can choose between the '50' and '55' models, which come with a 95kWh (up from 71kWh pre-2022 facelift) and 114kWh (previously 95kWh) battery pack respectively. The higher capacity means the Audi now has an official electric range of up to 342 miles (55 e-tron Sport), dropping to 266 miles for the 50 e-tron Vorsprung trim with larger wheels. In our testing, we've found it's unlikely you'll get this figure unless conditions are perfect – though more than 250 miles should be easily achievable with the bigger-battery car in normal driving.
Unlike a petrol or diesel SUV, the car's range can go up slightly in stop-start traffic because lower speeds draw less current from the batteries and decelerating frequently puts more energy back into them. The e-tron Sportback has some clever tricks at higher speeds, too, hunkering down on its suspension to improve aerodynamics. However, there's no getting away from the fact it also weighs around 2,500kg.
Picking the flagship SQ8 e-tron Sportback (previously badged e-tron 'S') gets you the same 114kWh battery as the '55' model. The increased power available from the three electric motors means range is reduced to 290 miles – though that's still 11 miles more than the boxier standard SQ8 SUV. Whichever way you look at it, the addition of bigger batteries has made the Q8 e-tron's range more competitive than ever – with some versions now almost capable of matching the longest range Tesla Model X.
Audi has also made several updates to its electric powertrain for the Sportback, including the ability for the front motor to stop working while cruising to help save energy. VED (road tax) is free, thanks to the Q8 e-tron's zero emissions, and company-car drivers will pay very little Benefit-in-Kind (BiK) tax thanks to the car's rock-bottom 2% rating.
The Q8 is also exempt from the London Congestion Charge and low-emission zones, though as with all EVs, that perk is set to end in 2025. But for all its positives it's important to note insurance won't come cheap, with the Audi sitting in the same band as Ferraris and Lamborghinis.
Basic versions of the Q8 e-tron Sportback can be charged using a potent 150kW public charger and can go from 10-80% in just 31 minutes. Cars with the bigger battery – the 55 e-tron and SQ8 – up the charging speed to 170kW, and as such, can manage the same 10-80% top up in an identical time. Every e-tron has 22 litres of coolant to keep the battery pack cool enough to maintain those higher charging speeds. 
Electric motor, drive & performance
Powerful electric motors provide an effortless driving experience, but the Q8 is still a heavy SUV
Both the '50 and '55' versions of the Q8 e-tron have two electric motors powering the front and rear axles independently, creating a new version of Audi's quattro four-wheel drive system that ensures grip and traction are excellent.
The entry-level '50' model produces 362bhp and manages 0-62mph in six seconds with a top speed of 124mph. The 402bhp '55' model delivers all of its power with no drama, and virtually no sound, isolating occupants from the outside world while sprinting from 0-62mph in as little as 5.6 seconds depending on which drive mode you choose. This effect seems even more dramatic in the Sportback, which is one of the quietest cars we've driven.
Despite weighing around 2.5 tonnes, the 55 version of the Q8 e-tron Sportback also stays impressively controlled through fast, sweeping corners. Its steering is consistent and feels naturally weighted, even if it is lacking a little in outright feedback. There are various drive modes to help adjust the driving experience, but whichever you choose, the Q8 Sportback feels big on anything but wide, open roads or motorways, and there's no disguising its weight. It's a very relaxing car to drive, but not exactly fun or engaging.
Audi claims it's more efficient to let a car coast than to slow it via regenerative braking, so even in its strongest setting, the Q8 won't offer one-pedal driving like you'll find in a Mercedes EQC. It's a shame not to have this option, but at least the Q8's brake pedal feels consistent and well-judged – not something that can be said of its German rival.
The SQ8 e-tron Sportback gets a substantial upgrade over the standard car, with three electric motors – one at the front and two at the rear. It's predominantly rear-driven during normal driving, with that front motor only being called upon when the extra power is required. The SQ8 is the first mass production electric car to feature a triple-motor powertrain, giving it a formidable 496bhp.
Plant the throttle, and the SQ8 manages 0-62mph in 4.5 seconds. Audi claims drivers will be able to repeat a fast standing start up to 10 times in a row before the battery and motors begin to overheat. Top speed is electronically limited to 130mph. 
But it's the SQ8's eye-popping near-1,000Nm of torque that make it such a hoot to drive. Despite seeming similarly matched to the standard Q8 55 e-tron on paper, it feels much faster on the road; put your foot down and the SQ8 takes off, with a clever torque vectoring system distributing power between each of the rear wheels helping to maximise grip and performance.
And yet, despite all that power and the clever technology on board, no Q8 is particularly adept at disguising its lardy kerbweight. These are incredibly comfortable and quiet cars that – as mentioned – are most at home on the motorway. A BMW iX definitely feels more dynamic, but revel in the Audi's refinement, and you'll rarely come away feeling disappointed by the driving experience.
Interior & comfort
If you're after one of the most advanced interiors on sale, look no further than the Audi Q8 e-tron
Audi has a reputation for building some of the best interiors, and the Q8 e-tron Sportback is no exception. There aren't any annoying squeaks or rattles, and every surface looks and feels expensive and precisely crafted, while there's technology in abundance.
Not everything is perfect, though, including the video camera door mirrors. These are designed to reduce wind resistance, increasing range ever so slightly. Unfortunately, we found the OLED screens mounted at either side of the dashboard are rather jarring, and we never really got used to looking at them to see traffic. Thankfully, all but the flagship Vorsprung get conventional door mirrors as standard.
A pair of touchscreens provide access to the car's infotainment and climate control, while the driver gets a Virtual Cockpit instrument screen which is one of the best available. Using the steering wheel controls, it's possible to switch effortlessly between navigation and information displays.
Every e-tron Sportback comes loaded with kit. The Technik trim was dropped in 2022, with the range now consisting of Sport, S line, Black Edition and Vorsprung. At the time of writing prices started from just under £70,000 – or a smidge over for this sleeker Sportback version.
Sport trim includes matrix LED lights, 20-inch wheels and dual-zone climate control with remote preconditioning. There's also Audi's Virtual Cockpit instrument display, along with MMI Navigation Plus. S line adds different styling, 21-inch alloys, privacy glass and front sports seats, while upgrading the standard-fit air suspension to 'Sport' air suspension. 
Black Edition does what it says on the tin, adding dark trim and touches to things like the badges, roof rails and door surrounds. You also get different alloy wheels in – you guessed it – gloss black. Vorsprung throws the entire options list at the Q8, with 22-inch six-spoke diamond-cut wheels, a panoramic roof, four-zone climate control and those digital door mirrors we mentioned.
Opt for the SQ8 and prices start from close to £100,000 for the Black Edition car. The flagship performance model gets tweaked styling, with a sporter looking front bumper featuring larger air intakes. At the back the rear bumper has undergone the same treatment with a deeper rear diffuser and wider wheel arches housing unique 21-inch alloy wheels. Inside, leather-trimmed sports seats are standard, along with brushed aluminium interior accents and ambient interior lighting. As with the conventional Q8, Vorsprung gets every conceivable extra, including all-round heated seats and power-close doors.
Practicality & boot space
Headroom and boot space both take a hit, but this is a coupe SUV you can buy with your head and your heart
The Audi Q8 e-tron Sportback's sporty looks don't quite come penalty-free, cutting rear headroom by around two centimetres. Luckily the e-tron already had quite a lot, so even with less room, most passengers should still have plenty of room in the back seats. 
Anyone approaching 6ft may notice their hair starting to brush the roof lining, though clever packaging means that unlike some rivals, the Q8 gets a near-flat floor in the rear, meaning it's much easier to fit three across the back than it might be in a Mercedes EQC. There's no Audi Q8 e-tron seven-seater, though with that sloping roof, perhaps that's no bad thing.
The Sportback's boot has shrunk from the standard Q8 e-tron's 569 litres to 528 litres, which, again, is a size that should still be perfectly adequate for most buyers. There's space in the nose for the charging cables.
Folding down the rear seats uncovers a generous 1,567 litres of luggage space, with that sloping roofline cutting into the conventional Q8 e-tron's 1,637-litre maximum load area.
Reliability & safety
The Audi Q8 e-tron Sportback is one of Audi's most advanced models
The Audi Q8 e-tron was the brand's first all-electric car but the manufacturer has been gearing up for the switch for some time, and has already been building plug-in hybrids for a number of years. Audi came 22nd out of 29 manufacturers in our 2022 Driver Power owner satisfaction survey, with a fairly high 19% of owners reporting a fault within the first 12 months of ownership. This finishing position put it behind arch-rivals BMW, but one place ahead of Mercedes; Audi owners rated the quality of their car's cabins, but thought comfort and handling could be improved.
Families will also be pleased to hear that the Q8 e-tron scored the full five stars following Euro NCAP crash tests; a score we'd expect to be carried over to the Sportback version. It features Audi's latest safety kit, from autonomous emergency braking to active cruise control and lane departure warnings.