UK plug-in grant for EVs gets an 18-month extension for existing orders
UK government U-turn on plug-in car grant deadline means grants between 14 June 2021 and 31 March 2023 will now qualify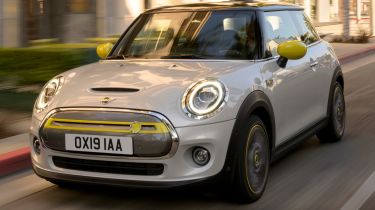 Extension for support on the purchase of electric vehicles
Deadline now 31 March 2023 for existing orders
Extension due to supply chain issues
The UK's plug-in car grant has been given an 18-month extension after supply chain issues scuppered delivery times for many orders. This sudden change means car buyers with existing orders processed between June 2022 and 31 March 2023 will still be able to save £1,500, so long as the electric car ordered costs less than £32,000.
It's in contrast to the government's announcement earlier this year that instead of continuing with the plug-in grant until early 2023, support would in fact be ending.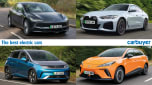 Top 10 best electric cars 2023
Previously the government had said that the discontinuation of the plug-in car grant is unlikely to affect the strong sales of EVs. Figures from the Society of Motor Manufacturers and Traders (SMMT) show that sales of electric cars were around 70% higher in May 2022 than the year before.
The extension of the scheme will not allow car buyers that have yet to place an order for an electric car to take advantage of the discount. Instead, it will give more time to customers with existing orders who are still waiting for delivery due to supply shortages. 
In a statement, the Department for Transport (DfT) said, "To emphasise, this extension does not relate to the consumer window for applying, but for the window industry has for fulfilling orders made through the scheme."
The incoming ban on the sale of new petrol and diesel cars has increased consumer interest in electric vehicles and the grant existed to help boost access for families that were interested in switching but deterred by the price of a new EV.
Electric cars continue to be in rising demand, helped by company car drivers looking to switch in increasing numbers, thanks to significantly reduced Benefit-in-Kind liability.
Read our guides to the cheapest electric cars and best used electric cars.