New Citroen e-C4 X electric saloon revealed
The Citroen e-C4 X is longer and more style-focused than the e-C4 hatchback, but smaller than the C5 X
Electric-only in the UK
224-mile range
Likely to cost more than e-C4 hatchback
A new Citroen electric car called the e-C4 X has been revealed, slotting into the range above the existing e-C4 model. It shares many parts with the e-C4 but has a longer rear-end with a sloping roofline and even a small boot spoiler. The boot opening is small; unlike the new Peugeot 408, the e-C4 X is a four-door saloon.
While the front end of the e-C4 X is really similar to the regular e-C4, the new model is 240mm longer (at 4.6m) thanks to the new rear-end design. It's one of the sportiest-looking Citroen models yet, and there are new rear lights as well. It is only available as an electric car in the UK but petrol models called C4 X will be available elsewhere.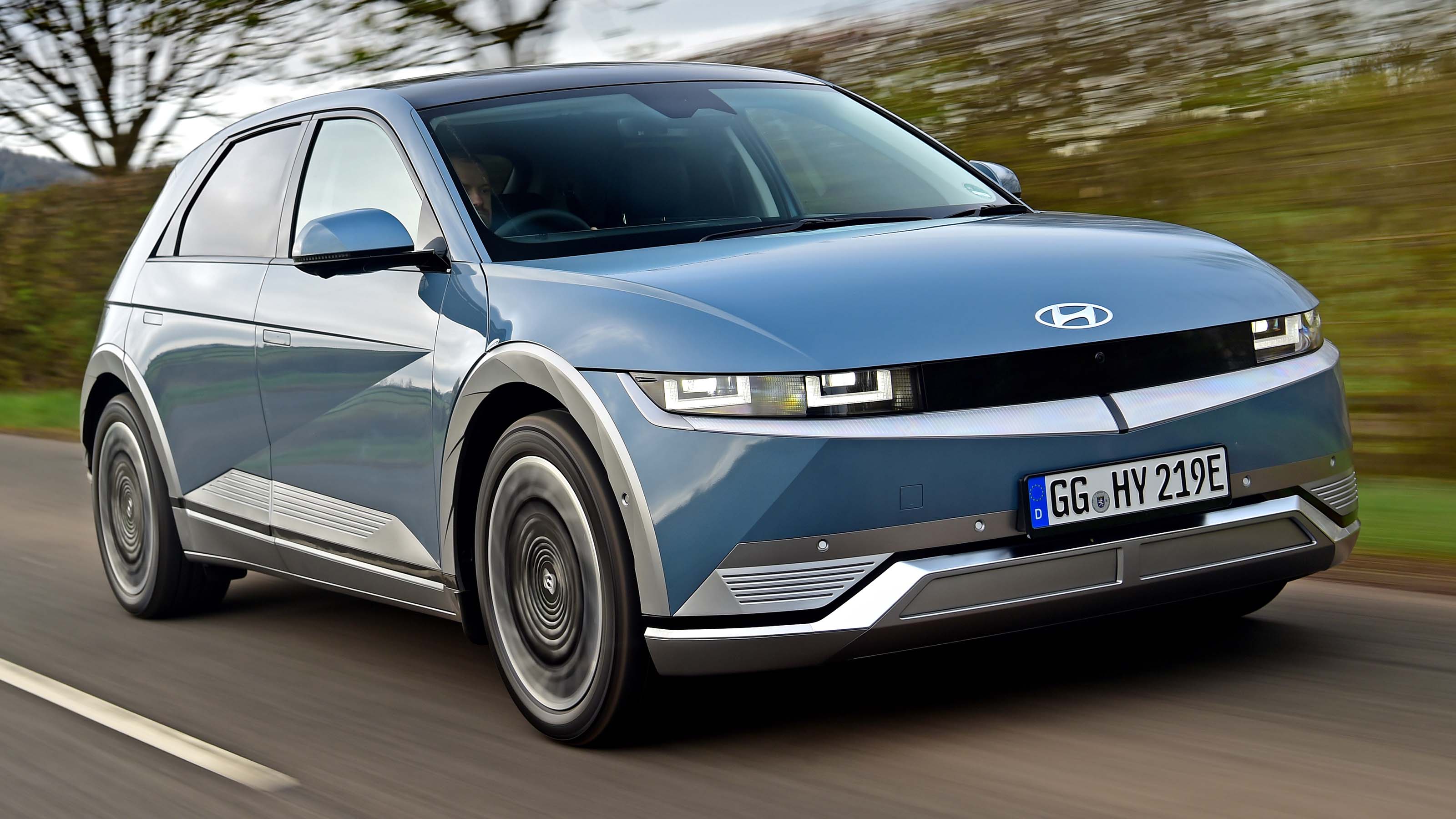 Top 10 best electric cars 2022
While the normal C4 has triangular rear windows at either side, the e-C4 X has a cut-off design that makes it look a little more conventional and more like a Renault Arkana — another coupe-like SUV that was launched recently.
The longer rear-end means that the boot is quite a lot bigger than the normal e-C4's 380 litres. In the e-C4 X there's 510 litres of boot space, plus Citroen says there's space under the floor for charging cables as well. But it'll be harder to load bulky items because of the half-height tailgate.
The e-C4 X will also get the comfort seats and special suspension set-up to improve support seen on other Citroen models, plus the latest version of the brand's infotainment system.
It uses the same electric set-up as the e-C4, which means it has a 50kWh battery that allows for 224 miles of range on electric power alone. Using a 100kW public rapid charger, the battery can be topped up to 80% in around 30 minutes, or it takes around seven and a half hours at a home wallbox to charge the car fully.
The electric motor has 134bhp and can propel the e-C4 X from 0-62mph in around 9.7 seconds, and up to a top speed of 93mph. 
Trim levels haven't been announced yet but expect them to include Sense, Shine and Shine Plus. Standard equipment is likely to include auto LED lights and dual-zone climate control, plus a 10-inch touchscreen with Apple CarPlay and Android Auto, as these are all on the normal e-C4.
There are no details on pricing or specifications yet, but we expect the new e-C4 X to cost from around £35,000, a little more than the normal e-C4 that's already on sale.
Read our guides to the best family cars and best electric SUVs.