2020 Cupra Formentor SUV gets entry-level 148bhp petrol engine
New 1.5-litre petrol engine slashes starting price of Cupra Formentor
Formentor is first Cupra-only model
12-inch touchscreen standard
Two hybrids and another petrol engine due
The Cupra Formentor range has expanded with a new entry-level petrol engine, which lowers the starting price of the car to £27,395, a reduction of around £12,500. Cupra has also confirmed that the Formentor will soon be available with a 187bhp 2.0-litre petrol engine and two plug-in hybrid choices.
The new petrol engine produces 148bhp and gets the car from 0-62mph in under nine seconds. It might not offer the blistering performance of the range-topping 306bhp model but it still offers reasonable acceleration alongside the promise of 44.8mpg, compared to 33mpg for the much more expensive versions.
Cupra has essentially split the Formentor range in two. The new V1 and V2 trim levels can be specified with 148bhp and 187bhp petrol engines or a 201bhp petrol-electric powertrain, while the VZ trims only come with the more powerful engines: a 242bhp plug-in hybrid option and the range-topping 306bhp petrol.
2020 Cupra Formentor UK prices and specifications
Buyers of the entry-level V1 model don't miss out on many desirable features; it comes with rear parking sensors, three-zone climate control, predictive adaptive cruise control, a digital instrument cluster, 18-inch alloy wheels, LED lights and a 12-inch sat nav touchscreen. V2 adds bigger wheels, heated Nappa leather seats, a heated steering wheel, a rear-view camera and a hands-free tailgate, and costs £29,690.
VZ1, coming in February 2021, will be the cheapest 'hot' Formentor, and will feature Dynamic Chassis Control, bucket seats and extra safety kit - as well as all the equipment from the V1. VZ2 costs £39,830 and gets extra exhausts, the heated leather seats and a comprehensive list of safety features.
VZ3 cars add copper-tinged black alloys and more powerful Brembo brakes for £42,200, while paying £43,840 gets you a VZ Edition with all of the above and a panoramic sunroof. This model is limited to just 100 UK examples and all of them will be painted Magnetic Tech grey.
The most powerful 2.0-litre engine comes with an automatic gearbox as standard and 4DRIVE all-wheel-drive for improved grip. With a 0-62mph time of 4.9 seconds, it's merely a tenth of a second off the new Cupra Leon ST estate, while the top speed is the same at 155mph.
The 242bhp plug-in hybrid setup is familiar from the Volkswagen Passat GTE and Skoda Superb iV, and will be used in the Volkswagen Golf GTE and Skoda Octavia vRS. Together, the engine and electric motor combine for a 0-62mph time of just over six seconds. You'll be able to travel up to 31 miles on electric power when the battery's fully charged and official CO2 emissions may be under 50g/km.
The Formentor SUV shares styling cues with the SEAT Tarraco SUV, namely the one-piece rear light bar and similar sleek headlights. In other areas, the Formentor looks sportier, in keeping with the Cupra brand. It sits slightly lower than normal, with an aggressive front bumper, a wider track, chunkier wheel arches, a large rear wing and a sloping roofline. Massive Brembo brakes can be fitted behind 19-inch alloy wheels, which are painted in a copper finish on VZ versions, and there are nine paints to choose from, including metallic, special and matte finishes.
The sporty styling is echoed on the inside, with bucket seats, a flat-bottomed steering wheel and a handful of copper accents. A 12-inch touchscreen - bigger than the one in the Cupra Leon - comes with voice and gesture control, along with Android Auto and wireless Apple CarPlay. A customisable digital instrument cluster and driving mode selectors on the steering wheel also feature. The interior also gets wraparound LED ambient lighting, which flashes when the blind-spot warning is triggered.
A Cupra Connect smartphone app provides a range of online features that allow owners to check vehicle data, see where it's parked and be warned if the car is being driven too fast or has been stolen. Plug-in hybrid Formentors also come with the option to preset the climate control and schedule when charging starts.
A Cupra Tavascan concept was also unveiled recently but we're told this may have been delayed as Cupra works on the Formentor, the new Cupra Leon and the freshly launched Cupra el-Born electric car.
Read our Cupra Ateca review, or see where the SEAT Leon Cupra comes in our list of the fastest hatchbacks.
"Plug-in hybrids don't add up"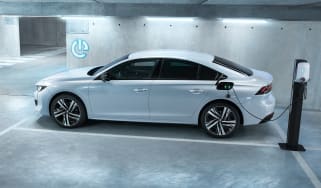 "Plug-in hybrids don't add up"
2021 Cupra el-Born electric hot hatchback: prices, specs and release date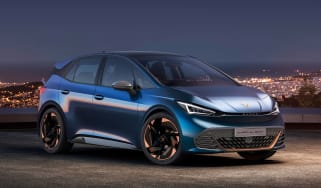 2021 Cupra el-Born electric hot hatchback: prices, specs and release date
2020 Cupra Leon hot hatchback: PHEV now on sale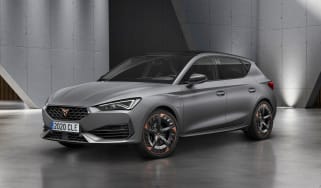 2020 Cupra Leon hot hatchback: PHEV now on sale
New Renault 5 electric car on sale by 2025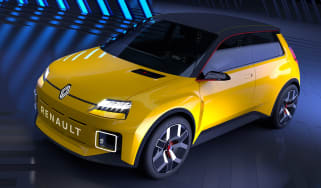 New Renault 5 electric car on sale by 2025
Best small SUVs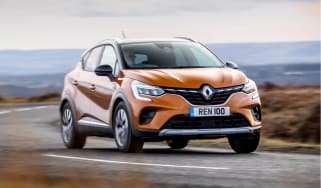 Best first cars