Dacia Duster SUV - Engines, drive & performance
No Dacia Duster is a ball of fire, but handling is safe, responsive and enjoyable
Very few SUVs – at any price – are geared towards thrilling their driver, and the Dacia Duster does little to quicken the pulse. Crucially, though, it offers barely less driving enjoyment, involvement or reward than many cars with far more intimidating price tags.
The Duster actually feels quite well balanced in corners and is responsive enough to give you confidence on twisty roads. The electric steering doesn't take any strength to use but is a bit heavy in the diesel version, while plenty of grip from those meaty-looking tyres without as much kickback as before over bumps. The brakes impress, too – shedding speed with little fuss even when an emergency stop is required. A sports-car driver will find little to get excited about, but few will find the Duster a chore to drive.
Every Duster has a manual gearbox as standard, with a six-speed transmission fitted across the range. For the TCe 150 model, this is upgraded to a DCT dual-clutch automatic as standard. In the diesel versions, the gear lever has a surprisingly short throw, which is handy because the narrow power band means you'll want to change gear frequently. The four-wheel-drive system makes for a relatively capable off-road package, and that opens the door to sales of Dacias as inexpensive, all-terrain workhorses. However, Dacia does charge around £2,000 extra for it, so we'd only recommend it for those who need the extra traction regularly. 
Petrol engines
The 1.0-litre TCe 90 is offered across the range, producing 89bhp, and capable of 0-62mph in 13.1 seconds. A TCe 100 Bi-Fuel petrol/LPG engine is also available, and uses the same engine. Despite the added weight of the LPG tank, it still feels fairly brisk to drive with most of the power kicking in higher up the rev range. On the road, it feels a little quicker than the 15.1 second 0-62mph time suggests when running in petrol mode. Switch it into LPG mode and an audible click from the engine bay lets you know you've made the switch. When running on LPG, there's slightly more torque at lower revs, which makes the Duster slightly more flexible and easy to drive, but even with 0-62mph cut to 13.8 seconds, most drivers will struggle to notice the difference.
More reviews
In-depth reviews
In spite of the lack of outright pace on offer, the Duster TCe 100 Bi-Fuel makes up for it with a decent amount of composure on the road. It reacts well to broken-up road surfaces too, doing a good job of absorbing smaller potholes and imperfections. In corners, it feels secure enough, but there are noticeable amounts of body lean due to the tall suspension setup. Elsewhere, the steering is mostly accurate without much feel, but it's well-weighted and easy to use at lower speeds making parking manoeuvres easy to complete.
For Comfort trim and upwards, a 1.3-litre turbocharged four-cylinder engine becomes available. This is more powerful, offering either 128bhp or 148bhp. In these models, 0-62mph takes either 10.6 or 9.7 seconds. Perhaps showing how far Dacia has come in a few years, this new turbocharged engine is shared with lots of cars, including the Nissan Qashqai and even the Mercedes A-Class.
Dacia Duster diesel engines
Dacia has only released one diesel engine for the Duster: the well-proven 1.5-litre dCi 115 that's also found under the bonnet of Renault and Nissan models. With 113bhp, it has enough to allow the Duster to accelerate from 0-62mph in 10.2 seconds. This engine also feels well suited to towing and load-carrying, especially when fitted with optional four-wheel drive, which is exclusive to this engine.
Partnership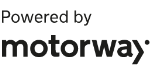 Need to sell your car?
Find your best offer from over 5,000+ dealers. It's that easy.
A lack of much noise insulation in the Duster means it can sound rattly, not just when cold but any time it's left idling. There's also a rasp just as it gets going, which is a shame, as it's at the point that the punch kicks in that the engine is at its best. The 0-62mph time doesn't really do the engine justice because its pulling power and the Dacia's relatively light weight makes it feel plenty quick enough.