What is a wallbox EV charger?
We look at what a wallbox does, the various different types, and what you need to consider when choosing one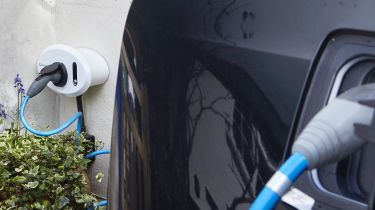 If you're new to electric car ownership, the prospect of topping up the battery can be daunting. After all, filling a car with petrol or diesel only takes a couple of minutes – and you'll likely know where your nearest fuel station is – whereas even the fastest charging electric cars will take far longer to juice up at a public rapid charger.
However, the likelihood is that most electric car owners will charge their car at home most of the time. This takes far longer than at a public rapid charger, but since you can do it at a time to suit you, it's a lot more convenient, not to mention a heck of a lot cheaper.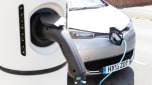 How to charge an electric car
Think about it: once you've finished using your car for the day, you plug it in, and when you wake up in the morning it's fully charged and ready to go. What could be simpler? If you don't travel long distances, you might never have to resort to public charging.
But what sort of home chargers are there, and how do you choose between them? Well, this guide is designed to answer those questions for you.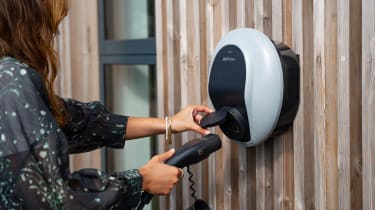 What is a home wallbox charger?
A home wallbox charger is a charging point you can have installed at your home, usually in a garage or on a driveway. It makes charging your electric or plug-in hybrid car much easier and more convenient, because you can do it whenever you want – day or night. A wallbox charger is also faster than charging using a regular three-pin domestic plug socket.
Most home wallboxes charge at a rate of between 3kW and 7.4kW, but if your home has three-phase power (not many do, admittedly), you can install chargers that run at 11kW or even 22kW. It costs more to have one of these fitted, but can significantly reduce the time your car takes to charge.
How do I choose my wallbox?
The first job is to decide how much power you want, and how much you're prepared to pay for it. Prices for chargers vary, but as a general rule of thumb, expect to pay between £700 and £1000 for your average 7kW wallbox, which is the most common type. 
Bear in mind that 11kW and 22kW chargers will cost a lot more, and paying the extra might not be worth it as many electric cars can't accept these higher charging speeds from an AC (alternating current) charger. DC (direct current) charging is different; public rapid and ultra-rapid chargers are DC, and providing your car has the correct charging port, these can top up your EV much faster.
Either way, if you're installing a home wallbox, It's best to check the maximum AC charging speed of your car before taking the plunge.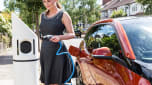 Electric car charging stations: a complete guide
Another choice to make is whether you want a tethered or untethered connection. Tethered means that the charging cable is built into the charger, whereas an untethered charger simply has a socket into which you plug the charging cable that you keep in the boot of your car.
Partnership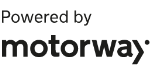 Need to sell your car?
Find your best offer from over 5,000+ dealers. It's that easy.
The vast majority of these sockets and cables will be what's known as a Type 2 connection, as this has become the industry standard and is now used by all new electric cars in the UK. If you have a far older electric car, though, it's possible it might have a Type 1 cable, in which case not all home chargers will be compatible and you'll have to choose rather more carefully.
What is a 'smart' charger?
All home wallboxes sold since June 2022 are known as smart chargers. While some older chargers are little more than a power socket set onto a wall, more modern ones offer a whole variety of clever features designed to make life easier, or save you money. 
For example, if you're on a specific energy tariff, electricity used overnight can cost much less – sometimes less than half – than power used during the day. A smart charger will allow you to set the time that your car charges accordingly, so you can plug it in whenever, safe in the knowledge that power won't be turned on until the energy price has dropped to the off-peak rate. 
This can save you a whole heap of money on your electricity bills; many electricity providers offer special tariffs designed for electric car drivers, so it's worth seeing if your provider is one of them, or considering switching to one that does.
Smart chargers also allow you to set what level of charge you want your car to receive. Rather than filling up the battery completely to 100%, many low-mileage EV buyers prefer to only top it up to 80% of its capacity. Doing this helps keep the battery in good condition and can prolong its life. And since the battery is the most expensive component of any electric car, doing this could help in the long term.
On top of all this, smart chargers are usually controlled via a smartphone app, meaning that you can control them remotely for even more convenience.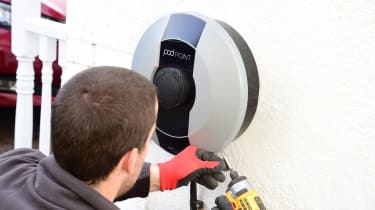 How do I get a wallbox charger installed?
Most of the time, the cost of installation is included in the purchase price of a charger, so you simply make an appointment when you buy and a certified technician will come to your home to carry out the work. Standard installation is usually dependent on certain criteria, though, so although the vast majority of cases qualify, some don't, which could land you with an increased outlay if extra work is needed.
If you're currently shopping for a new electric car, it's also worth bearing in mind that some manufacturers offer a wallbox charger as part of the deal, either included or at a discounted rate. This is definitely worth checking as it could save you hundreds of pounds.
Can I get a grant to help with the cost?
For many years, a government department called the Office for Zero-Emission Vehicles (OZEV) offered a grant – originally known at the Electric Vehicles Homecharge Scheme (EVHS) before later being rebranded as the EV Chargepoint Grant. It gave you up to £350 towards the cost of a home wallbox charger. Electric car drivers in Scotland could claim a further £300 towards the cost from the Energy Savings Trust Scotland.
Sadly, as of March 2022, the OZEV grant is no longer available for single-unit homeowners. It's still offered to those living in apartments or rental accommodation, but in those circumstances, there are several other obstacles to overcome when getting a charging point installed, such as whether it's the tenant or landlord that pays, and whether the location of the parking space relative to the property makes installation feasible.
Want to know more about living with an EV? Check out our guide on how to charge an electric car...