Ferrari Roma coupe
"The Ferrari Roma is a stylish, comfortable GT that feels like a sports car when you want it to" 
Pros
Stunning looks
Great to drive
Everyday usability
Cons
High running costs
Confusing controls
Some cheap trim
The Ferrari Roma is a new 2+2 GT car powered by a 612bhp version of the manufacturer's famous 3.9-litre V8 engine. The Roma is a rival to models including the Porsche 911 Turbo, Bentley Continental GT and Aston Martin DB11.
Unlike the 911, it looks unique, ushering in a new design language for Ferrari and standing apart from others in the range. Looks are subjective, of course, but we think the Roma looks stunning. There are nods to old Ferraris, such as the slotted grille that harks back to the 1960s 250 GT Lusso, but other features like the flat LED rear lights are new.
It's all change inside too, thanks to a touch-sensitive steering wheel, a 16-inch digital instrument panel and smaller infotainment screen. So long as Ferrari can sort out a few software bugs experienced in the first test cars, this new technology works well and gives the brand's infotainment system a much-needed overhaul to help it keep up to date. Practicality isn't too bad either; a 272-litre boot and 80-litre fuel tank help make longer trips easier.
Plentiful power is served up by Ferrari's 3.9-litre twin-turbo V8, with 612bhp getting the Roma from 0-62mph in 3.4 seconds and on to a top speed of 199mph. It's sent to just the rear wheels via a new eight-speed dual-clutch automatic gearbox.
Quite a few cars in this class are four-wheel drive, but the Roma relies on clever electronics to ensure the power on offer is manageable. Torque builds as the car shifts into higher gears, and in the right mode, the car can be slid around in corners, with a safety net still in place should things threaten to get too untidy.
MPG, running costs & CO2
A large fuel tank and long higher gears boost cruising efficiency
It's telling that performance figures have been released before official fuel consumption numbers because the latter won't be a big concern for Roma buyers. Of more concern to Ferrari owners is the interruption of longer journeys with frequent fuel stops, and here the Roma's 80-litre fuel tank should prove helpful.
The new eight-speed automatic gearbox has longer top gear ratios to improve efficiency while cruising, and the Roma has been designed to produce more downforce than the Ferrari Portofino while still cutting through the air. Its active aerodynamic elements have a low drag mode, with a spoiler that only increases its angle when more downforce is required.
Engines, drive & performance
A talented chassis and potent engine allow the Roma to transform from GT to sports car
The Roma is a GT car first and foremost, so is designed to be more relaxing and comfortable than the Ferrari 488, and to rival models like the Bentley Continental GT, Porsche 911 Turbo, Audi R8 and Aston Martin DB11. However, this being a Ferrari, it's still a more aggressive machine than the Bentley, with sharper responses.
It's powered by a 3.9-litre twin-turbo V8 producing 612bhp that's paired with an all-new eight-speed dual-clutch gearbox. The latter is even better than the old seven-speed unit, allowing the pulling power of the engine to keep the car moving forward happily at just 1,000rpm. Take manual control and the speed of the shifts is even more impressive.
Partnership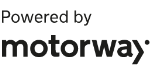 Need to sell your car?
Find your best offer from over 5,000+ dealers. It's that easy.
The new gearbox helps the 612bhp engine feel even more energetic, and 0-62mph takes just 3.4 seconds, with a launch control system helping the Roma get off the line cleanly. A system that liberates more torque as you go up through the gears gives the Roma the feel of a rollercoaster plunging downhill as you accelerate. It's a hugely flexible engine, with almost no turbo lag.
Around 70% of the Roma's parts are shared with the Ferrari Portofino but the rear suspension has been made 10% softer, while achieving a 10% reduction in body lean. The Roma is also Ferrari's first GT model with a 'Race' drive mode on its manettino steering wheel selector and it has the Ferrari Dynamic Enhancer.
Developed for the 488 Pista, this can brake individual wheels and allow the Roma to slide without turning off the electronic safety net. Even in the suspension's softer modes, the way the Roma can be driven hard into corners is a delight.
Interior & comfort
Digital screens usher in a new era for Ferrari
It may not ride quite like a Bentley but in its Comfort drive mode, or with the 'bumpy road' setting chosen for the suspension, the Roma's ride is surprisingly supple for such a fast car. The suspension manages to be firm without feeling harsh, with impressive composure over rough stretches of road.
The interior ushers in a new level of technology for Ferrari, thanks to an entirely new 'Human-Machine Interface'. This starts with a new steering wheel, fitted with touch-sensitive pads that incorporate most of the car's common controls. These take some time to learn and sometimes feel overly complicated. The 16-inch digital instrument panel feels more natural, with a large rev counter in the middle, unless you switch the graphics to show a full-screen map instead.
Unlike the Audi R8, there's also a second 8.4-inch portrait infotainment display in the middle of the dashboard, taking care of the navigation, media and climate control. The infotainment software felt a bit sluggish in the early car we tested but should be optimised for customer cars. Quality is mostly as you'd hope to find in a £170,000 GT car, with the driver and passenger cocooned in a double horseshoe, surrounded by soft leather. However, there are some cheaper materials, including the plastic touchscreen bezel.
Practicality & boot space
Designed for long trips, the Roma has small rear seats and a decent boot
Ferraris aren't famous for their practicality but the Roma is designed to take its occupants long distances, and it's more usable than you may expect. Like the Porsche 911, there are two small seats in the back, with enough space for young children or some soft bags.
Behind these you'll find a decent 272-litre boot, easily eclipsing the Audi R8 and virtually matching the Aston Martin DB11, although it is smaller than the 358-litre boot in the Bentley Continental GT.
Reliability & safety
The Ferrari Roma is fitted with the manufacturer's latest safety tech
Owing to their small production numbers, Ferraris aren't crash-tested by Euro NCAP, but they are incredibly strong cars thanks to near racing car levels of structural stiffness. Ferrari also has also garnered a good reputation for reliability in recent years, and provides a generous warranty. One surprise is that the first seven years of regular maintenance is included.
Optional safety kit can include adaptive cruise control, autonomous emergency braking, lane departure warning, traffic sign recognition, blind spot detection, rear cross traffic alert and a surround view camera.
Price, value for money & options
0