Jaguar XK cabriolet (2006-2014)
"The Jaguar XK convertible combines beauty, rapid pace and an involving drive to create a fantastic sports car."
Pros
Fantastic looks
Excellent performance
Comfortable and well equipped
Cons
Quite heavy on fuel
Cramped rear seats
Tyres are noisy at speed
The Jaguar XK Cabriolet pulls off a rare trick – it manages to be very exciting to drive while also offering a comfortable and quiet interior. With the top down, it remains surprisingly serene, even when driven at speed on the motorway. You can thank Jaguar's superb suspension, the hugely powerful V8 engine and a smooth, responsive automatic gearbox for that.
The convertible shares the performance of its coupe sister model, but opens up the XK's interior to the sun to add wind-in-your-hair thrills to the package.
MPG, running costs & CO2
Very expensive to tax and insure
Here's a stumbling block – as with the XK coupe, the XK convertible's 5.0-litre V8 engine means it'll need a lot of fuel and cost a lot to tax. Good luck getting more than 25mpg economy out of it, while CO2 emissions of 264g/km mean an annual road tax bill of £505. Servicing costs shouldn't be too bad, however – especially compared to some of the Jaguar's more exotic rivals.
Engines, drive & performance
Fast, yet usable and comfortable at any speed
The XK is a very fast car. Fitted with a 380bhp 5.0-litre V8 engine, it can go from 0-62mph in only 5.2 seconds. The performance of the top-spec XKR version is incredible and it's able to keep up with all but the most serious supercars.
Yet unlike many other cars capable of going this fast, the XK is very easy (and fun) to drive, with a smooth and responsive automatic gearbox and a powerful engine that's perfectly at ease moving slowly in traffic or cruising along the motorway. It also balances its excellent performance with finely tuned suspension that smooths out most bumps in the road while maintaining the precise control necessary for a car this powerful.
Add a terrific V8 engine noise – which is undeniably better experienced in the convertible - and the XK offers a very enjoyable drive indeed.
Interior & comfort
Comfortable and spacious in the front
Many sports cars are guilty of ignoring comfort in favour of pure driving prowess – which some drivers want, of course – but if a smooth ride matters to you as much as speed, then the XK will really impress. It's still a sports car, though, so there's some noise from the tyres when driving at speed, but the roof is multi-layered so this is kept to a minimum.
Inside, the sumptuous leather seats are power-adjustable and heated, plus you get dual-zone climate control to keep everyone happy. Front-seat occupants will definitely be comfortable, but anyone squeezed in the back will likely feel pretty cramped, as the rear seats are really only big enough for small children. In reality, it's best to think of them as additional space for luggage.
Practicality & boot space
Reasonable boot space for a convertible
You're not going to buy an XK to go shopping or take the family to the seaside. You're going to buy it to look cool, drive fast and have fun. So, coupe or cabriolet, it's strictly a 2+2, seater, which means the rear seats are only really big enough for kids.
However, the boot is surprisingly large and, with that additional space in the back, the XK is more practical than you'd a sports car to be. You'll certainly be able to get a couple of golf bags in the boot.
Partnership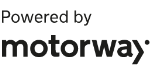 Need to sell your car?
Find your best offer from over 5,000+ dealers. It's that easy.
The convertible inevitably loses some of this practicality due to the need to store its roof, but even with that down the boot still has enough space for a reasonable amount of luggage. Loading stuff in is a bit tricky, but there's as much boot space as there is in an average supermini.
The electric roof folds away in just over 20 seconds, while buffeting at speed is kept to a minimum by an effective wind deflector.
Reliability & safety
Jaguar has been improving in this area
Jaguar has made its cars increasingly reliable in the last decade or so. It's doing so well, in fact, that it came second in our Driver Power 2014 customer satisfaction survey's manufacturer rankings. The XK was also ranked 41st in the poll's top 100 cars.
As regards safery, it comes with a full range of airbags, electronic stability control, traction control and a pop-up bonnet designed to minimise injuries to a pedestrians, so it's undoubtedly a very safe car.
Price, value for money & options
Costs rather a lot of money
It's difficult to say that paying between £60,000 and £80,000 for a car represents value for money, but it's easier to be won over by the XK convertible's qualities than you might think. Certainly its performance is right up there with some far more expensive rivals – the XKR, in particular, is good enough to compete some Aston Martins, the Mercedes SL, the Porsche 911 and even the Ferrari California.
When you line the XK up next to such competition, it looks like a relative bargain – even more so when you consider the long list of equipment and accessories that come as standard. Resale values on the used-car market won't be as strong as for the 911, SL or BMW 6 Series, though.