Jeep reveals new small electric SUV for 2023
New unnamed model will be Jeep's first EV; more new models planned by 2025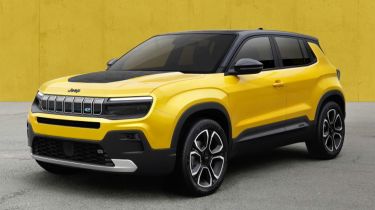 New model will be the smallest Jeep you can buy
May share parts with e-2008 and Mokka-e
Jeep planning multiple EVs by 2025
A new fully-electric Jeep SUV has been revealed. The new EV, which is yet to be named, was featured in a financial presentation from parent company Stellantis. When it arrives in 2023, the model will be Jeep's first fully electric car, and it will be followed by an expanded range of new EV models from the brand.
It's thought that the new electric SUV will sit below the Jeep Renegade, but it retains Jeep's traditional boxy styling. The seven-bar grille is fared in to improve aerodynamic efficiency, as an electric powertrain requires less cooling than a conventional engine. We see a lot of black plastic cladding for a 4x4-inspired look, while the black bonnet decal is similar to Jeep's most rugged Trailhawk models. Meanwhile, the rear pillars look very similar to the design seen on the latest Jeep Compass.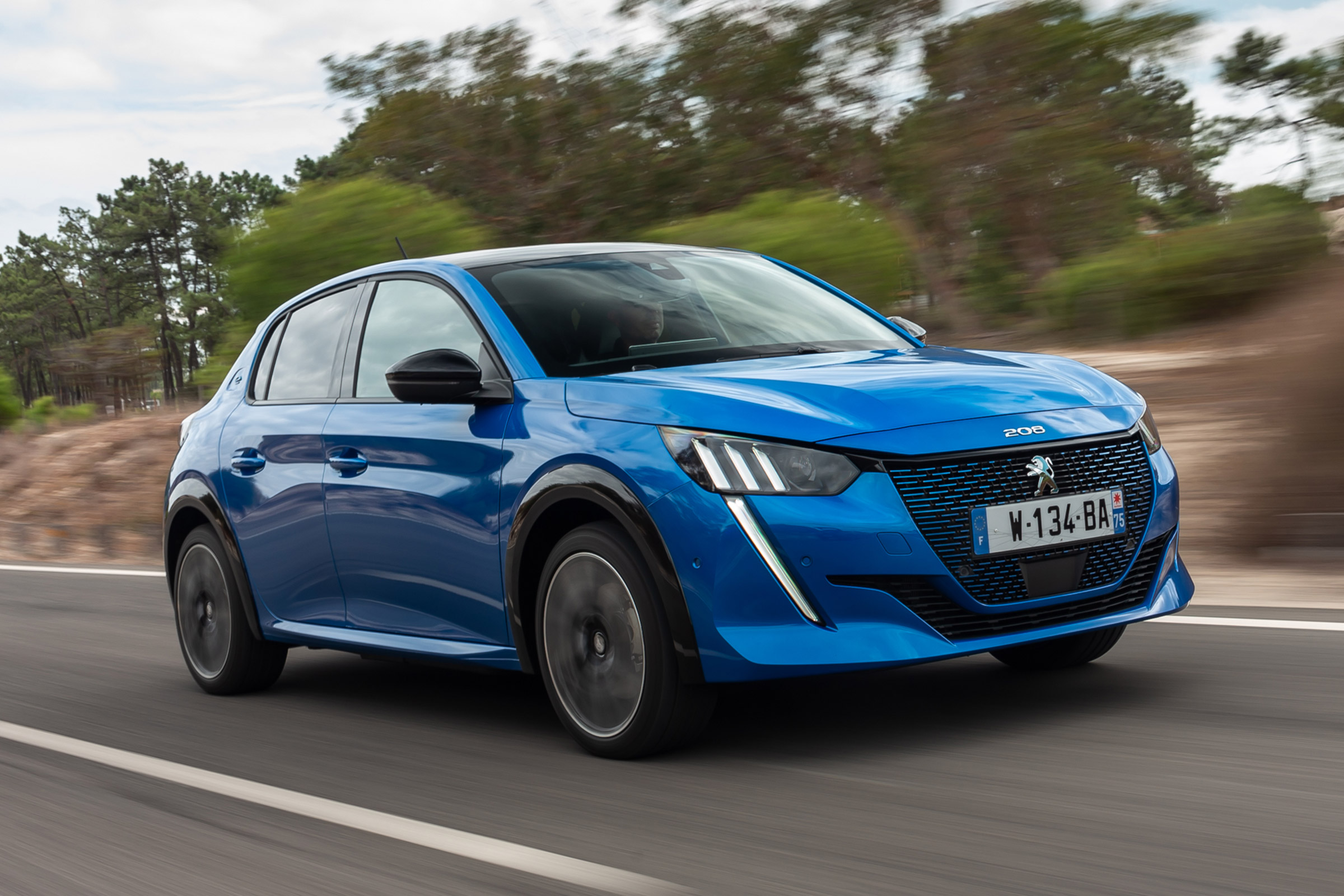 Top 10 best small electric cars 2022
Trailhawk versions traditionally come with four-wheel drive, because these are more focused on off-roading. It's not known if the new small Jeep will feature four-wheel drive straight away, though.
Jeep's parent company, Stellantis, is working on a new range of 'STLA' electric-car platforms that will be able to accommodate four-wheel drive, but that's not due to arrive until the middle of the decade. It could mean the new Jeep will use the same front-wheel-drive platform as the Vauxhall Corsa-e, Peugeot e-208 and Citroen e-C4.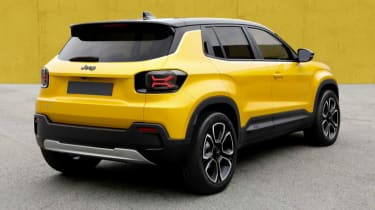 A fully electric four-wheel-drive powertrain won't just be greener than a petrol or diesel engine, but will also make Jeep models more capable off-road. The move from mechanical to 'e' all-wheel-drive is slated to be a massive improvement over a conventionally powered Jeep, with lots of torque from the electric motor allowing the car to easily crawl over rocks and obstacles.
Jeep has started to electrify its model range with the launch of the plug-in hybrid versions of the Renegade and Compass SUVs. Both cars feature a 1.3-litre petrol engine, electric motor and battery pack that offers over 30 miles of pure-electric range. Meanwhile, an electric Jeep Wrangler is being planned, as part of an EV offensive that spans every sector Jeep competes in. Jeep is planning a number of new electric models to launch by 2025.
To learn more about the Jeep model range, read our reviews of the Jeep Compass and Jeep Renegade.