Used Land Rover Discovery review: 2016 to 2020 (Mk5) - Practicality and boot space
A massive boot, spacious passenger accommodation and easily folded rear seats make the Discovery practical and versatile
If you want your large SUV to be useful as well as swanky and comfortable, the Discovery 5 has much to recommend it. A driver and six adult passengers can all be accommodated without complaint and there's still room for luggage: fold all the rear seats flat and you can shift big bits of furniture around. Need to haul passengers and bulky gear? It's easy to fold down individual rear seats to find a permutation that suits.
How big is the Land Rover Discovery 5?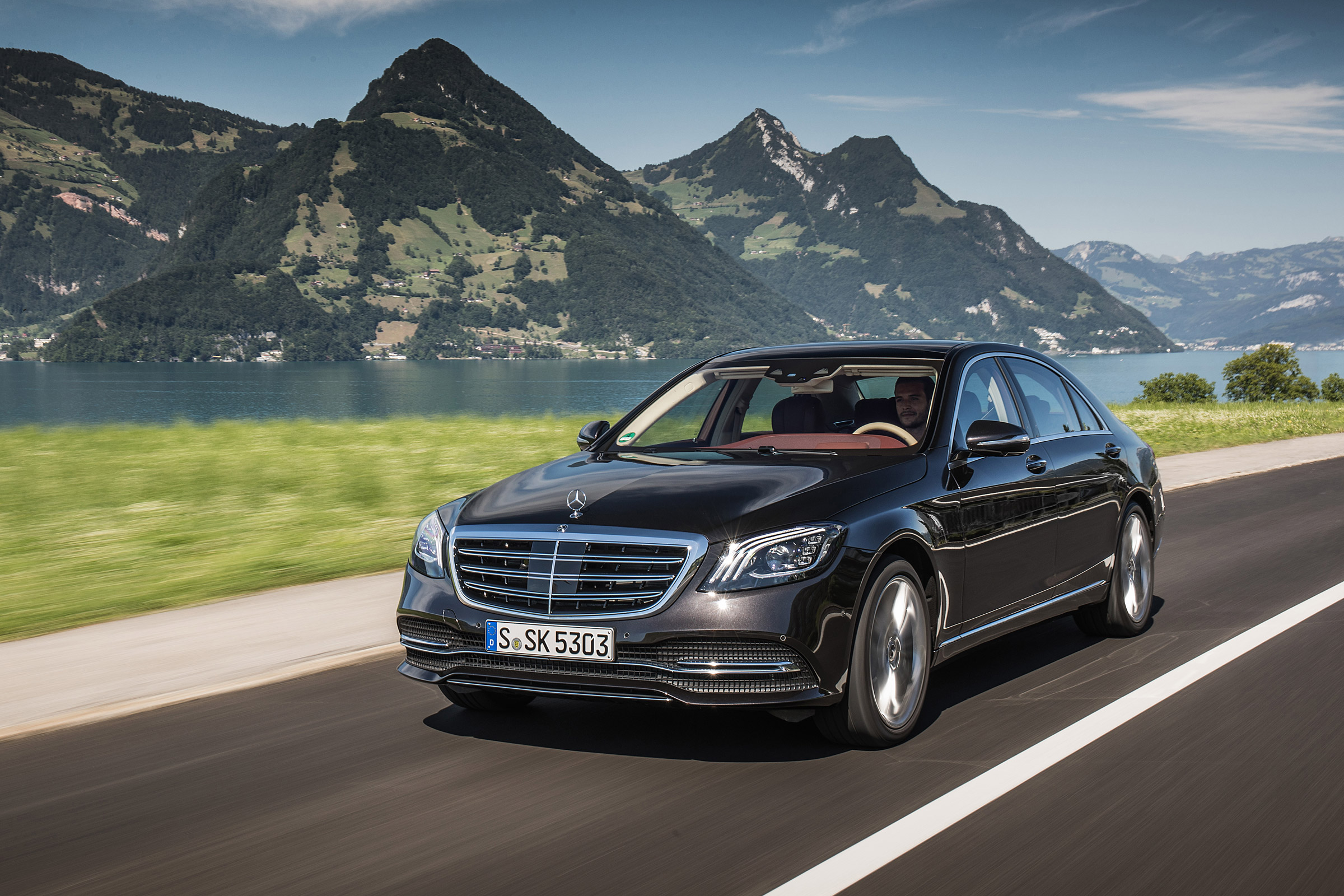 Top 10 best used luxury cars 2022
Plan on sticking your Discovery 5 in your garage? Measure the garage before you buy.  At 4,970mm long, 2,220mm wide and 1,888mm tall, the Discovery 5 is the biggest car in its class. 
While most multi-storey and underground car parks have height clearance of just over two metres, this lofty Land Rover will seem disconcertingly close to the ceiling the first time you drive into one. If the car park is an especially low one then you can drop the Discovery 5's suspension to its passenger access position to gain some extra mm of clearance, but don't drive too far like that.
Because the Discovery 5 is so tall, its one-piece tailgate is correspondingly lengthy – you therefore need a fair bit of space behind the car to open it.
How much space is there for passengers?
Big outside doesn't always mean big inside: it does in the Discovery 5, though. There's ample headroom in all three rows of seats, while the middle row has sufficient shoulder and kneeroom to seat three adults with ease – the only caveat is that the central passenger must cope with a lump in the floor, but at least their seat is shaped in such a way compensate a little for that fact.
The two rearmost seats – which can be stowed flat under the boot floor until required – are adult-sized in terms of width and legroom, and offer the best sixth and seventh seats accommodation in this class. Clambering past the second row of seats to actually get to them is a bit of a chore, so they're best reserved for the more athletic members of your family and friends.
Some trim grades provide electrical backrest adjustment for both rows of rear seats, together with seat heaters for the middle row. 
There's plenty of storage space for 'stuff' in the Discovery 5, although some of it is trim-dependent. There's a large lidded cubby box between the front seats, a pair of gloveboxes, and further lidded cubbies built into the trim on either side of the third row of seats.
How big is the boot?
Even with seven people on board the Discovery 5 has 258 litres of boot space, equivalent to what you'll find in a small hatchback. Pack away the third row of seats and that space blooms to 1,137 litres: with both rows of rear seats stowed you have 2,406 litres of luggage space at your disposal, so pretty much van-sized. What's especially useful about the space you get is that it's tall.
Increasing the boot's versatility is the fact each of the five rear chairs can be folded flat individually, so you can configure the boot space to match whatever combination of passengers and goods you need to carry on the day. Furthermore, the second row of seats can slide forwards, so if you're hauling kids and need a little extra boot space, it's easily done. The seats' folding mechanism makes it simple and fast to turn them into a floor, and you don't even need to remove the headrests. In the HSE Luxury all the rear seats can be folded remotely using buttons on the tailgate, and there's also an app that allows you to do it when you're away from the car.