Used Land Rover Discovery review: 2016 to 2020 (Mk5) - Reliability and common problems
Poor reliability has long been the Discovery's Achilles' heel and the fifth-generation model has inherited the family's limp
There's an element of Russian roulette reliability with the Discovery 5 – some owners cruise along blissfully without any problems, others barely see their cars because they spend so much time in the workshop. So, when you're considering a used Discovery 5, ask the seller lots of questions about what has gone wrong with it in the past and check through old invoices for clues to recurring issues. 
As with so many modern cars, electrical gremlins have plagued the Discovery 5, and while some of them might appear minor, there's a chance that they will trigger other faults that will then make it hard to establish what the real problem is. Take your potential purchase on an extended test drive. Press every button and flick every switch to ensure everything works as it should. The Discovery 5's air suspension can be lowered to allow easier access to the cabin and raised to clear large obstacles in its path – do both those things and when the suspension settles back to its normal height, look to see that the car is sitting level: if there's a leak in the suspension, it won't.
If a seller suggests that it will only cost a few quid to fix a problem and that they'll knock it off the price, either ask that they fix the issue themselves, or walk away and find another car. 
Are there any common problems and things to look for?
Perhaps the loudest and most consistent grumble from early owners concerned the Discovery 5's multimedia infotainment system and its colour touchscreen. Sometimes reluctant to recognise the fact that you'd actually touched it, then slow to respond when it did, the system would occasionally freeze altogether. Pairing with your smartphone could be a nightmare, and then next time you got in the car the system would forget that you'd done it: other complaints included the operation and effectiveness of the sat-nav. Software updates should have remedied these glitches, but do check that they've been done.
Some owners report water leaks from the windscreen soaking the headlining and carpets, others that sagging hinges make the tailgate hard to close. Malfunctioning electric handbrakes can stick on, and the Tow Assist system not work at all. Vibrations from out of balance front driveshafts have upset some owners, while a handful have suffered catastrophic engine failure with the 3.0 Sd6 V6 diesel. There have also been a few reports of metal fragments being found in the engine oil of the Sd4 diesel, possibly from failed piston rings. Pumps for the air suspension's airbags can fail with age, causing the Discovery 5 to list to one side, making it treacherous to drive.
What about recalls?
Issued in April 2019, the recall that affected the largest number of Discovery 5s was for faulty emissions software that meant the cars were emitting excessive levels of CO2. This was cured with a software update. Some models fitted with the 2.0-litre petrol engine were recalled over fears that a fuel leak could cause an engine fire, and some early production Discovery 5's had front airbags that potentially might not deploy in an accident. 
Partnership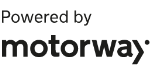 Need to sell your car?
Find your best offer from over 5,000+ dealers. It's that easy.
More recently a dodgy battery earth connection raised the possibility that the car's lights might go out unexpectedly, while a faulty crankshaft pulley bolt caused the recall of V6-engined Discovery 5s built between 10 October and 19 December 2018. And just 10 cars were invited to Land Rover dealerships to sort out a sub-standard middle-row seat mount.
Land Rover will have contacted the owners of affected vehicles at the time of each recall, but if you have any doubts that remedial work has been done on the car you're looking at, make a note of its VIN (Vehicle Identification Number, found on the car's V5C registration document) and ask a Land Rover dealer to check for you.
What do owners think?
The Discovery 5 has never appeared in our Driver Power ownership satisfaction survey, but in our 2020 survey Land Rover as a brand did, finishing 25th out of 30 car brands. 
While owners lavished praise on the interior design, space, safety and comfort of Land Rover's cars, they were scathing about high running costs, build quality, reliability and the infotainment systems.
Tell us about your car in the Driver Power survey...