Top 10 best used luxury cars 2022
For opulent cars without an extravagant price tag, check out our list of the best used luxury cars to buy now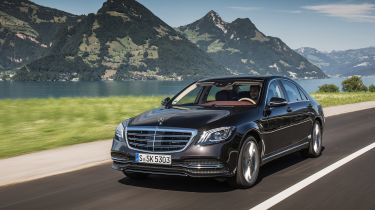 Luxury cars sit at the pinnacle of the automotive world and set the bar for cutting-edge features and technology. Typically a manufacturer's flagship model, these cars spend most of their time as chauffeur-driven vehicles and boast suitably opulent interiors and muscular powertrains; everything well-heeled buyers expect.
For example, the latest Mercedes S-Class has an 'augmented reality sat-nav' feature that utilises a  suite of cameras and systems to project directions onto the road ahead via the infotainment screen. Speaking of screens, the new BMW i7 has a giant 31-inch 'Theatre Screen' display for rear passengers.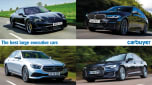 Top 10 best large executive cars 2023
All this innovation doesn't come cheap, so luxury cars are very expensive. Many cost over £100,000 when new but are prone to breathtaking depreciation, meaning they lose a lot of their initial value in a short space of time. This is good for used buyers, as you can often buy a car that's only a couple of years old for significantly less than it cost brand new.
However, used luxury cars don't always make great financial sense. For a start, these cars are usually powerful and heavy, so fuel economy doesn't tend to be very impressive. All that performance, coupled with their desirability, means your insurance bill will be expensive. Expect hefty servicing and repair bills, and the road tax may be higher than most cars too.
Check out our guides to the best luxury SUVs and best luxury cars, or keep reading to see what we think are the best used luxury cars to buy now.
The Mercedes S-Class is often the default luxury car for those with plenty of cash. The three-pointed-star on the bonnet carries plenty of prestige and kerb appeal, while the opulent interior is more akin to a first-class aeroplane cabin than it is a car. The S-Class is offered in two lengths: short and long wheelbase (the distance between the front and rear wheels). Even short wheelbase cars are luxurious and have plenty of space, but long wheelbase models often boast the luxury of electrically-reclining rear seats.
Mercedes debuted a new S-Class in 2021, yet previous-generation models offer the best value for money on the used market. These are often half the price (or less) than they were when new and have an interior that still feels modern today, thanks to the slick dual-screen infotainment system that comes as standard on all models. We recommend opting for one of the diesel versions, as these are quiet out on the road and return respectable MPG figures, despite the S-Class' undeniable bulk.
When it debuted in 2015, the second-generation Volvo XC90 was revolutionary for the Swedish brand in terms of design. The XC90 is arguably one of the best looking large SUVs on sale, with its distinctive 'Thor's hammer' headlamps a particular design highlight. On the inside, the Volvo is suitably Scandinavian with a minimalist layout, few physical buttons, a portrait-style touchscreen and some of the most comfortable seats in the business.
Volvo offers the XC90 with a variety of engines to suit many buyer's needs. We'd stay away from any of the petrol units as they are relatively thirsty and don't quite suit the XC90's relaxed driving style. The sweet spot in the range is the 234bhp B5 diesel engine, as this offers a good balance of performance and economy. Another solid option is the plug-in hybrid XC90 Recharge model, which offers up to 43 miles of electric-only range - although, these cars are usually more expensive to buy than the equivalent diesel.
It may not be quite as flashy as most of its luxury SUV rivals, but the Audi Q7 offers a near-unbeatable blend of luxury, practicality and value for money. Audi has become renowned for its interiors and the Q7 is a key example of why, with top-notch build quality and cutting-edge tech. All cars get the Ingolstadt-based brand's brilliant Virtual Cockpit digital instrument cluster, which can mirror most of the infotainment system's functions, meaning the driver doesn't need to take their eyes off the road as much to see the information they need. With all seven seats in place, the Q7's boot is similar in size to that of a MINI's, but folding down the reamost row reveals a cavernous 865 litres of space.
Partnership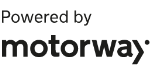 Need to sell your car?
Find your best offer from over 5,000+ dealers. It's that easy.
Out on the road, the Audi Q7 is sure-footed thanks to its standard Quattro all-wheel-drive system. It's surprisingly frugal to run too, due to a relatively lightweight structure and a range of fuel-sipping engines. The entry-level 3.0-litre six-cylinder diesel produces 228bhp and should be enough grunt for most people yet it can return 35.8mpg, which is impressive for a car of this size.
If you prefer a more traditional take on a luxury car than a swanky SUV, then the Audi A8 is a solid choice. The A8 is far from traditional in terms of tech, however, as the slick dual-screen infotainment setup is one of the most impressive units in the car industry. Its luxurious interior may not have the same wow factor as the equivalent S-Class, but it still feels exquisitely built and is arguably more tasteful in its restrained nature.
Just like the Merc, the A8 is available in both short wheelbase and long-wheelbase 'L' form. All versions of the A8 come well-equipped with the aforementioned infotainment system, LED headlights, adaptive air suspension, electrically adjustable and heated front seats with memory, plus a reversing camera. There's also a range of engines from the 281bhp 50 TDI diesel to the muscular 563bhp V8 in the sporty S8 model.
BMW caused controversy in 2019 when it facelifted the 7 Series luxury saloon with a large kidney grille. Whether you love or hate the design, it's hard to deny the impressive capability of the 7 Series; one minute you can be comfortably wafting along the motorway and the next attacking a B-Road with nearly as much finesse as a much smaller sports saloon. The 7 Series is pretty much as close to the 'Ultimate Driving Machine' as big luxury cars get.
On the inside, the BMW feels suitably premium, with plenty of luxurious leathers, wood and metal trim. All models benefit from BMW's slick iDrive system, which on newer cars can be operated with either the touchscreen or an intuitive rotary dial. As you'd expect from a car of this calibre, standard equipment is strong with things such as a high-end stereo, adaptive LED headlights, a powered tailgate and much much more.
The Range Rover is one of the most popular luxury cars in the world, and is a particular hit with the rich and famous. Often seen patrolling the streets of London's upmarket Mayfair, the Range Rover features a palatial interior that's marked by a luxuriously minimalist design and plenty of expensive-feeling trim. The infotainment system on older models can be a tad slow to respond, but cars built after 2020 use JLR's snappier PIVI Pro system.
What truly defines the Range Rover is its near-unbeatable off-road capability. All models come equipped with four-wheel-drive, while the Terrain Response system can adjust the drivetrain in order to provide optimum grip on slippery surfaces. This feature even includes a wading mode, which can make sure you don't surpass the SUV's impressive 900mm maximum wading depth.
Sporty coupes aren't necessarily the first thing you think of when mentioning 'luxury cars', but the BMW 8 Series certainly fits the bill thanks to its premium badge, luxurious interior, powerful engines and hefty price tag. Inside, the 8 Series' material quality matches that of the 7 Series saloon, while its smaller size and sportier styling will appeal to those who don't quite need the acres of space that car provides.
Buyers can choose from three bodystyles: coupe, convertible and Gran Coupe, the latter being a swoopy four-door saloon. The flagship BMW is also available in either standard 8 Series or sporty M8 guise. However, even the entry-point into the range, the 840i, uses a powerful 328bhp six-cylinder petrol engine. This can do 0-62mph in just 5.2 seconds and is more than enough to make use of the car's finely tuned handling. 
While most of the cars on this list tend to lose a significant portion of their value in the first few years, the Porsche Panamera is different as used examples typically remain close to the car's original sale price. This means that while you'll pay a premium to get behind the wheel, you shouldn't lose a lot of money when it's time to sell. These strong residuals stem from Porsche's rock solid reputation for prestige, performance and premium build-quality – all things the Panamera offers in spades.
The latest generation of Porsche Panamera is available in two body styles: a sleek hatchback and a practical Sport Turismo 'estate'. Porsche offers a range of engine choices in the Panamera, from the top-of-the-range Turbo S, to the 4S E-Hybrid with its 33 miles of pure-electric range. Whichever model you choose, however, the Panamera is quick to disguise its large dimensions out on the road, driving just as well as any Porsche.
Maserati has faded somewhat into obscurity in recent years, arguably due to a perceived drop in quality compared to rival brands. Nonetheless, the Quattroporte is the brand's flagship luxury saloon and still offers plenty of performance and Italian flair. On the outside, the Quattroporte is distinctly 'Maserati' with its oval grille and sweeping lines. Moving inside and you're greeted with a classy interior filled with all the leather and wood you could ever want.
There are two main selling points of the Quattroporte: its powertrain and its price. The majority of Quattroporte examples are fitted with powerful six-cylinder engines. However, top-spec Trofeo versions are powered by a Ferrari-derived V8 with 572bhp. This, alongside the fact that the Quattroporte has plummeted in value over the last few years, means you can get a nearly-new Ferrari (sort-of) for around £50 grand.
It has become common to associate European cars with luxury and those from Japan with affordability. The Lexus LS stands in opposition to this stereotype as one of the very few luxury cars to come from the Land of the Rising Sun. It shares its platform with the Toyota Crown, a less-expensive full-size saloon that is only sold in Japan; however, the Lexus feels just as luxurious as any German rival, with a striking exterior design and an avant-garde interior.
As has come to be expected of Lexus cars over the last couple of decades, the LS is only available with a hybrid powertrain. In this case it's a 3.5-litre six-cylinder engine that's paired with an electric motor. It's smooth and muscular enough, but the real selling point is the claimed  efficiency of 39.7mpg. While this is not quite on the level of diesel cars, it's an impressive figure for something that's this big and essentially petrol-powered. 
Looking for something luxurious that isn't large? Check out our list of the top 10 best small luxury cars