Used Mercedes C-Class saloon review: 2014-2021 (Mk4) - Reliability and common problems
Less so for post-2018 facelifted models, but the C-Class Mk4 has surprisingly poor record for reliability with numerous recalls and issues
There's no sugar-coating it, the C-Class Mk4's reliability record isn't great, at least for pre-2018 models. Official recalls number more than 20 – we've listed some of them below.
With luck, however, all of the cars that are likely to have suffered from problems will already have had the faults fixed by previous owners, but you can never be too careful. 
As well as the recalls, C-Class Mk4 drivers have also reported many other niggles that have tainted their ownership experience, but despite that the car has performed well overall in our Driver Power ownership satisfaction surveys.
Are there any common problems and things to look for?
While mostly the C-Class Mk4 is very well made, some owners complain of poorly fitting doors and squeaky rubber seals – lubricating the seals can sometimes cure this. Squealing brakes affect some cars and can be difficult to sort out. Rattly sunroofs are another potential cause of frustration.
Several owners of plug-in hybrid models reported that the Mercedes-supplied charging cable for their home recharging unit melted overnight, although the company was quick to replace both cables and chargers. Other electrical gremlins have affected the infotainment system and the satnav, while some owners complain that the standard-fit radio really isn't very good. 
After a voluntary recall to upgrade diesel engine software to improve NOx emissions, some owners thought that their cars no longer ran as smoothly, and that fuel economy had worsened. There are also reports of owners having replacement engines and gearboxes fitted under warranty, but these seem to be isolated incidents.
What about recalls?
There have been more than 20 recalls for the C-Class Mk4, many of them for safety-related items. Most of these recalls are for models built before the car's 2018 revamp, but some apply to examples made up until the middle of 2019. We'll outline some of the recalls here, but if you've found a car you like, then note down the VIN (Vehicle Identification Number) that you'll find on the V5C registration document, and ask a Mercedes dealer to run it through their database to find out what work may have been due, and get reassurance it was done.
Five of the recalls related to problems with the power steering – in some cases this led to the replacement of the complete unit, in others a software update was required. Most concerning was that a broken steering column spring could create a short-circuit that triggered the driver's airbag. 
Seatbelts have suffered from faulty pre-tensioners (when a potential crash is detected, they automatically tighten the front seatbelts) and substandard seatbelt buckles. There were two recalls for front passenger airbags, one involving a poorly made connector, the other solved simply with a software upgrade. 
A software upgrade also sorted out issues with the electronic stability control on some cars, while for many other, diesel-engined, models electronic brain surgery was used to cure excessive NOx (nitrogen oxide) emissions.
A faulty radar control unit that governs many of the C-Class Mk4's high-tech features such as adaptive cruise control and autonomous braking functions, was the cause of another recall, as was a leaking AdBlue filler pipe on some diesel models. A malfunction of the stop/start system could possibly make the engine stall and then not restart, and a few cars had a faulty engine wiring harness. 
Partnership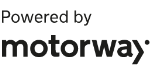 Need to sell your car?
Find your best offer from over 5,000+ dealers. It's that easy.
A handful of cars were fitted with a poorly manufactured crankshaft deemed likely to have a short lifespan, and another handful had wrongly fitted suspension components. Substandard bolts associated with some turbochargers needed replacing, as did a few plastic undertrays for the engine. A year's worth of AMG Performance front seats were recalled for weak welds in their metal frames that could crack in an accident. And although we're not dealing specifically with high performance AMG models in this guide, their rear axle mounts could break during hard acceleration.
What do owners think?
In our 2019 Driver Power survey of owner satisfaction the C-Class Mk4 placed 74th out of 100, which wasn't a brilliant result. In the 2021 edition of the survey it performed similarly poorly, coming 71st out of 75 eligible cars. That year Mercedes as a brand ranked 13th out of 29 brands, a welcome improvement of its 2019 placing of 28th out of 30.