Mercedes C-Class Estate review
"The Mercedes C-Class Estate is a comfortable and luxurious way to transport passengers and their luggage"
Pros
Opulent interior
Comfortable
Usable boot
Cons
C 200 can feel underpowered
Conservative styling
PHEV has smaller boot
A new version of the Mercedes C-Class Estate feels like a consistently regular event in a motoring landscape that's rapidly changing. That's not to say the C-Class is immune to change, however; every engine now benefits from some form of electric assistance, ranging from mild-hybrid hardware that gives a small helping hand, to a plug-in hybrid with a pure-electric range of around 60 miles.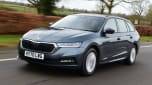 Top 10 best estate cars 2023
This, the sixth-generation, isn't a radical design departure; instead it's a subtle makeover that brings it into alignment with the E-Class and S-Class. Slim LED headlights and a wide grille take centre stage, and there's a heavily creased bonnet, but the car's flanks are smooth and simple with almost no creases. The Estate's rear lights are wider and everything has been reprofiled, but many onlookers will struggle to tell that it's the new car.
Not so inside, where a large portrait central touchscreen gives the game away. The previous C-Class was starting to feel a bit dated inside and this version remedies that with an ultra-modern interior sporting the brand's most up-to-date MBUX software. Quality and luxury are class-leading, and not far removed from what you'll find in the flagship S-Class.
Three engines are available to start with, badged C 200 for the petrol and C 220 d or C 300 d for the diesels. The C 200 uses a 201bhp 1.5-litre engine with 48-volt mild-hybrid assistance for a 0-62mph time of 7.5 seconds. With rear-wheel drive and an automatic transmission it's good to drive, offering impressive comfort and composure, but lacks some mid-range power. 
The refined and potent diesels are likely to suit long-distance drivers and anyone regularly loading the car up or using it for towing, and the C 300 d is currently the quickest non-AMG C-Class, getting from 0-62mph in 5.8 seconds. Meanwhile, company-car drivers may well be tempted by the C 300 e plug-in hybrid, thanks to its low CO2 emissions and therefore cheap Benefit-in-Kind (BiK) tax.
While interior space has only seen a minor increase, the 490-litre boot is now 30 litres larger than before – and almost on a par with the 500-litre 3 Series Touring. The boot could do with a few more ways to secure cargo but it's a good shape and has switches to easily fold down the seats.
MPG, running costs & CO2
Every C-Class engine is now electrified for better efficiency
Every C-Class Estate is now electrified, meaning all have some form of electrical assistance giving the engine a helping hand. There's a 1.5-litre petrol in the C 180 and C 200 and a 2.0-litre petrol in the C 300, returning just over 40mpg. These are best suited to private buyers and business users who drive around 12,000 miles or less each year. Their mild-hybrid hardware stores small amounts of electricity as the car slows down, then uses it to power the car's systems and provide a small boost under acceleration.
Higher mileage drivers are still likely to be drawn to the C 220 d and C 300 d 2.0-litre diesels, and for good reason. As well as being punchy and refined, the C 220 d can return up to 60.1mpg, depending on the trim level and options fitted, and provide a good range between refills.
Partnership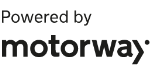 Need to sell your car?
Find your best offer from over 5,000+ dealers. It's that easy.
The C 300 d isn't far behind, returning up to 54.3mpg according to official testing. We found we could easily hit an indicated 59mpg during a mixture of motorway and town driving, which proves there's still a reason to pick a diesel C-Class even as they slip down sales charts.
The plug-in hybrid C 300 e is perhaps the most desirable version of all, however, thanks to its claimed 60-mile electric range. This is a big jump up from its predecessor, which could only manage around half that distance before the petrol engine had to kick in. A larger 25.4kWh battery (up from 13.5kWh) is the main reason for the improvement. With low 15g/km CO2 emissions, the C 300 e will be in a low BiK band, cost slightly less in annual VED (road tax), however, plug-in hybrids do now have to pay the London Congestion Charge.
Engines, drive & performance
The Mercedes C-Class Estate is comfortable and good to drive
While the BMW 3 Series Touring has long been the pick of the executive models for keen drivers, the C-Class Estate has focused more on relaxation and comfort. That's still the case for the latest model but the gap is now closer than ever.
There's a natural feel to the steering, which is also quite direct, and if you choose Sport mode the C-Class stays almost flat while it's tackling corners. There's also the option of rear-wheel steering to make the C-Class feel even more agile. The soft suspension makes itself known in the C 300 d, which lifts its nose slightly if you accelerate hard, while the brakes are strong and even provide decent feel through the pedal.
We've tried the C 200 with its 1.5-litre four-cylinder petrol engine and 48-volt mild-hybrid technology. Thanks to its 201bhp, rear-wheel drive and nine-speed automatic transmission, it can get from 0-62mph in a respectable 7.5 seconds. This gearbox - which is standard across the range - is excellent, providing smooth changes, and the C 200 is quiet while cruising on the motorway.
On more challenging roads, the C 200 is less impressive, with less mid-range acceleration than you may want. This can cause the gearbox to shift down, increasing the revs and slightly coarse sound of the engine as it works hard. This could become wearing, especially if carrying a full load of passengers and luggage, especially since you can buy the C 220 d, which has more punch and is more refined.
The C 300 d is currently the fastest C-Class, because while its 261bhp is less than the 309bhp of the plug-in hybrid C 300 e, it's also significantly lighter. Acceleration from 0-62mph takes 5.8 seconds and its top speed is limited to 155mph. It also puts the C 300 d in an area with no direct rivals – the BMW 320d is slower, and the M340d is much more expensive. The Audi A4 Avant has just 201bhp from its 2.0-litre diesel engine. On the road, the 300 d certainly feels quick enough in almost every situation, and its EQ Boost mild-hybrid assistance helps it get off the line quickly.
Interior & comfort
Supreme quality and clever tech makes this a great place to spend time
If the C-Class driving experience will appeal to some buyers more than others, most will agree the interior is class-leading. The quality of materials and finishes is sensational, and not only are the seats comfortable, they also offer lots of adjustment for different body shapes. Fibre-optic ambient lighting gives the C-Class a truly special feel at night and neat touches like a column-mounted gear selector stalk help the Mercedes compete with electric models for storage space in the centre console. It really is a shrunken S-Class inside, and Mercedes has even moved away from excessive use of piano-black trim, which tends to be a fingerprint magnet.
The 12.3-inch instrument display and optional 11.9-inch portrait central touchscreen are both sharp and responsive, removing almost all the physical buttons found in older models. If you'd prefer not to interact with the screen while on the move, the "Hey Mercedes" voice assistant has also been given an upgrade, so it can respond to spoken commands more quickly and accurately. We need to spend more time with the 'augmented reality' setup before giving it the thumbs up, however, as we found the overlay camera view could temporarily obscure other information.
While we're unsure if the adaptive suspension of our test car will be fitted to UK cars, the C-Class showed it had excellent refinement and ability to soak up bumps.
Practicality & boot space
An increase in boot size helps the C-Class Estate catch up with rivals
With the explosion of SUVs - including from Mercedes itself - the C-Class Estate has to work even harder to impress buyers with the space it has to offer. Its wheelbase (the gap between its front and rear wheels) has been stretched slightly, but the rear seats still feel short on knee room for anyone around six feet tall, while headroom isn't too bad. 
The boot has grown by 30 litres to 490 litres behind the rear seats, increasing to 1,510 litres with them stowed flat. It's a necessary improvement, as the Audi A4 Avant and BMW 3 Series Touring offer 495 and 500 litres respectively. Largely because of its extra height, the Mercedes GLC does offer slightly more room, with up to 550 litres of space. There are some hooks and a 12-volt socket for accessories but clever ways to help secure loads would improve things further.
Because of its battery pack, the plug-in hybrid doesn't offer quite as much boot space but it has  been improved over the outgoing version. There's now 360 litres of room behind the seats (a 45-litre increase), increasing to 1,375 litres with them folded down.  
Mercedes' clearly expects the Estate to be popular with owners who want to tow because it's available with an optional 'trailer manoeuvring assistant'. This can semi-autonomously reverse the car at a selectable angle of up to 90 degrees, making it less stressful to reverse a trailer.
Every version of the C-Class from the C 200 to the C 300 d and plug-in hybrid, all have the same maximum towing capacity of 1,800kg for a braked trailer, or 750kg unbraked.
Reliability & safety
Mercedes has a great reputation for safety and reliability should improve
It's a bit of a mixed story here because while Mercedes has no problem at all building safe cars, loaded with cutting-edge collision avoidance technology, reliability hasn't been first-rate in recent years.
The latest C-Class has been crash-tested by Euro NCAP and awarded a five-star result, with 93% in the Adult Occupant category. Advances to Mercedes' Driving Assistance Package mean the C-Class can help the driver stay in the middle of the lane on the motorway, taking some of the stress out of long-distance driving. Features like an expansive head-up display also help provide the driver with more information, without them needing to look away from the road ahead.
While the reliability of the latest C-Class Estate won't be known for several years, its predecessor was ranked 74th in our 2019 Driver Power survey of owners and didn't appear in 2020's results. As a manufacturer, Mercedes finished 23rd out of 29 brands, with 27.3% of respondents reporting one or more faults within the first year of ownership. It's a disappointing result, placing the brand behind Audi (22nd), BMW (16th) and Jaguar (6th).
The latest model is an evolution of the old C-Class, so we're hoping Mercedes will have been able to remedy any weak spots in its design, improving reliability for new buyers. The ability to update more of the car's software with over-the-air updates may also be able to remedy some issues without an inconvenient trip to the dealership.