MINI 5-door hatchback - MPG, running costs & CO2
While MINI no longer offers a diesel model in its 5-door range the petrol is an economical car to run
​Ultra-efficient engines, strong used prices and MINI's good-value pre-paid service pack all mean that MINI five-door running costs should be low, although participants in our Driver Power survey suggest that this isn't always the case.
Making the case for the five-door stronger still is that MINI charges just £700 compared to the three-door for the two extra doors, a price that nets you additional rear-seat space and a bigger boot. The five-door shouldn't be too expensive to insure, either, since it falls into insurance groups 13 (for the MINI One) to 26 (for the MINI Cooper S Exclusive auto).
MINI 5-door MPG & CO2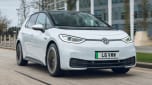 Top 10 best small company cars 2022
The MINI five-door is an economical and efficient car that's perfect for private users but can be slightly pricey for company-car drivers. The MINI One is claimed to manage between 49.6-51.4mpg (according to stricter WLTP testing) and emits 124-130g/km of CO2, earning it an upper tier BiK rating.
Step up to the more powerful Cooper and fuel economy is down to 47.1-51.4mpg and emissions of 126-136g/km. The Cooper S is the fastest MINI with five-doors, making it slightly less efficient with fuel economy of up to 42.8-47.9mpg and CO2 emissions of 134-151g/km depending on specification. Automatic MINIs will probably be scarcer than manuals on the secondhand market, so they may just be worth a bit more when the time comes to sell or trade-in.
Insurance group
Depending on the model, the MINI five-door falls into insurance groups 13 to 26. The carmaker sells its own MINI insurance cover, but as always with motor insurance, it's always worth shopping around to get the best possible deal.
Warranty
The standard MINI warranty covers the car for unlimited miles up to three years, which is better than those capped at 60,000 miles, but not as generous as Hyundai's five-year or Kia's seven-year policies. However, it's probably sufficient for buyers on a typical three-year finance deal. If you decide to keep your MINI five-door for longer than that, you can buy an extended warranty before the official cover ends.
Servicing
It's worthwhile choosing a servicing package, which covers servicing for three years or 36,000 miles for £300 and can be transferred to the car's next owner.