Best Audi deals 2014
Audi offers huge savings on everything from the Audi A1 to the Audi R8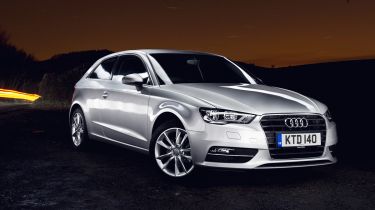 Even premium manufacturers such as Audi aren't averse to dipping into their pockets to provide you with some cracking deals and right now there's money to be saved across the line-up.
Audi A1 deals
If you are looking for a premium hatchback that's excellent for city driving and refined on the motorway then the Audi A1 fits the bill. Buy it using Audi finance and you stand to make an £800 saving, although you'll still pay for the credit. The A1's due a facelift in the near future, but the changes will be limited, so used values for the current car are unlikely to be affected.
Audi A4 deals
The launch of the new Mercedes C-Class means Audi's rival model – the Audi A4 – is feeling the pinch and the company will make a £4,000 contribution to the cost of the car's finance. That deal is available on all models from the saloon, to the Audi A4 Avant estate and even the fast Audi RS4.
Audi A6 deals
The Audi A6 range just welcomed abroad the new super-economical Audi A6 ultra and now the car's also being offered with a £4,000 price drop, in the form of a £4,000 dealer contribution to the cost of the car, when it's bought using the company's finance. A deal is also up for grabs for the fast Audi RS6 and the company will make a £6,000 contribution towards its not insubstantial £77,005 list price.
Audi Q7 deals
Get your skates on and you could catch the last of the Audi 'Q Event', during which the company is offering substantial savings on the Audi Q3, Audi Q5 and Audi Q7. The best deals are being offered on the big Audi Q7 and you stand to save £7,000 if you sign up for a new Audi Q7 by 26 May and pay for it using Audi Finance. The Q7 S line Sport Edition model gets 21-inch alloy wheels, an HDD sat-nav system and Audi Parking System.
Audi R8 deals
Even the rare Audi R8 supercar is not immune from a price cut, and its £8,000 saving is actually more than you'll make on any other car here. It doesn't sound quite so generous when you factor in the car's £96,759 list price, but it does mean you pay little interest on more than £70,000-worth of credit. You also get one of the most accomplished supercars on sale at the moment.
For reviews of the full Audi range, visit the Carbuyer Audi reviews page.
Top 10 best cheap-to-run cars 2022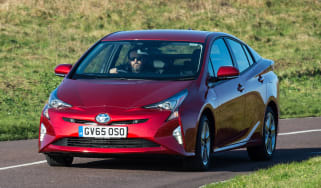 Top 10 best cheap-to-run cars 2022
UK road tax 2022: VED tax rates and bands explained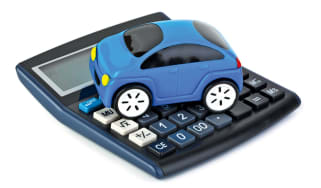 UK road tax 2022: VED tax rates and bands explained
New 2022 Renault Austral SUV: interior revealed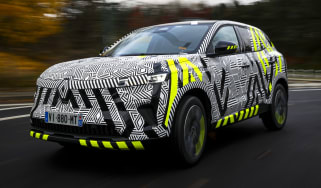 New 2022 Renault Austral SUV: interior revealed