New diesel engine for Vauxhall Insignia
New top-of-the-range diesel engine for Insignia and Zafira Tourer models will debut at the Paris Motor Show
A new high-power diesel engine for the Vauxhall Insignia and Vauxhall Zafira Tourer will launch at the Paris Motor Show next month.
The 168bhp 2.0-litre CDTi diesel engine replaces the old 161bhp version, and sits at the top of the revised engine range. It will offer five per cent more power, with reduced fuel consumption and lower CO2 emissions. Vauxhall also says that the new engine is five decibels quieter than the outgoing diesel – making it better suited to long motorway journeys.
It will be available in both models from early next year, and is the first in a series of large diesel engines developed in-house by the firm's global engineering team based in Italy, Germany and North America.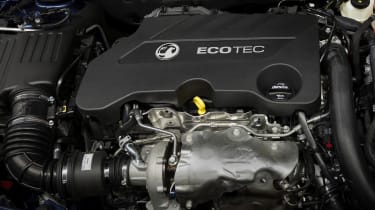 Prices are yet to be announced, but expect the Vauxhall Insignia 2.0-litre CDTi to start at around £20,000 in entry-level Design specification. The most basic Vauxhall Zafira Tourer 2.0-litre CDTi (Exclusiv) should be priced from £25,000. As before, the engines can be matched with a wide range of trims, including the top-level Elite spec.
Although unconfirmed, we can expect both cars to go from 0-62mph in around nine seconds, and return nearly 60mpg. That means CO2 emissions of less than 130g/km should be feasible in both the Insignia and the Zafira Tourer.
The engine will be on display in Paris, alongside the brand-new Vauxhall Corsa and Vauxhall Adam Rocks. We'll be bringing you all the news direct from the show, so make sure you bookmark our Paris Motor Show preview page.
For more information on the current Vauxhall range, including video reviews of both the Insignia and Zafira, head over to the Carbuyer Vauxhall reviews page.