New 197bhp petrol engine for Jaguar E-Pace SUV
Entry-level petrol, Adaptive Dynamics and Smart Sense tech added to the Jaguar E-Pace range
It hasn't been on sale a year yet, but the Jaguar E-Pace is already getting new kit in the form of an entry-level petrol engine, adaptive suspension and 'artificial intelligence' that can predict car settings for you.
The 197bhp turbocharged Ingenium engine is priced from £33,260 and is said to "make petrol power even more affordable to buy and run". It gets the E-Pace from 0-62mph in 7.7 seconds and returns up to 34.4mpg. Every E-Pace is now also fitted with a particulate filter, trapping soot and converting it into CO2 to reduce tailpipe emissions.
Carbuyer's best 4x4 and SUVs on sale now
Jaguar is also offering an optional suspension system called 'Adaptive Dynamics' that monitors the movement of the E-Pace every two milliseconds and can change the stiffness of the dampers every 10 milliseconds. This is said to offer improved ride comfort and reduce body lean, with Normal and Dynamic modes allowing you to tailor the settings for the road or your mood.
Thanks to Smart Sense, the E-Pace can also use self-learning technology to anticipate how best to tailor its settings for you. This 'artificial intelligence' recognises your key fob and smartphone Bluetooth connection, then adjusts the seats, climate control and infotainment system to your preferred options. Over time, it can even change settings based on the time of the day, location or weather to carry out tasks like pre-heating the steering wheel and seats on a cold day. Up to eight user profiles can be created.
The Jaguar E-Pace went on sale in November 2017, with prices starting at £28,500. It competes with SUV stalwarts like the BMW X1 and Audi Q3, as well as offering potential Mercedes GLA, Range Rover Evoque and Volkswagen Tiguan customers a fresh option.
The new E-Pace follows in the footsteps of the larger F-Pace, which was Jaguar's first-ever SUV. And while its bigger brother has enjoyed significant success, Jaguar has drawn more inspiration from the F-Type sports car than the F-Pace SUV when designing the E-Pace.
We've driven the new Jaguar E-Pace – read our full review here.
Jaguar E-Pace design
The E-Pace is roughly the same length as the Audi Q3 and BMW X1, although it's slightly taller and wider than those cars. And while the familiar mesh radiator grille means the E-Pace is unmistakably a Jaguar, its headlights are more rounded and higher-set than the F-Pace's, helping it establish its own identity.
The back is arguably more closely related, as both cars have a tapered, swept-back roofline and pronounced haunches – although the E-Pace's rear lights lack the roundels of the F-Pace's.
The E-Pace has the honour of being the sole offering in Jaguar's range available with front-wheel drive, because it shares some mechanical components with the Range Rover Evoque. Yet all E-Paces bar the entry-level diesel come with four-wheel drive as standard, so this less significant than it first seems. Jaguar has high hopes for the E-Pace and its lower starting price means it's likely to find even more homes than its successful big brother, the F-Pace.
Just because it's intended to fill a gap in the market, however, doesn't mean there wasn't a sense of playfulness present during its design. It was known internally as Jaguar's 'cub', and features baby Jaguar graphics on the edge of the windscreen and in the pavement-illuminating puddle lamps. Jaguar says these Easter eggs are there "simply to make owners smile".
Engines, economy and performance
All the E-Pace's engines are 2.0-litre affairs – three diesel and three petrol engines are available. The entry-level 148bhp diesel is available with front or four-wheel drive and comes only with a six-speed manual gearbox if you choose front-wheel drive. Specifying this engine with four-wheel drive gives you the option of a nine-speed automatic, though.
Partnership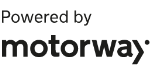 Need to sell your car?
Find your best offer from over 5,000+ dealers. It's that easy.
The rest of the E-Pace range comes exclusively with four-wheel drive and the 178bhp diesel is also available with a manual or automatic gearbox. With the 237bhp diesel engine, the E-Pace is automatic-only, with no manual option.
Fuel economy for the diesels is as high as 60.1mpg if you choose the front-wheel-drive model, dropping to 54.3mpg if you go for the 4x4 option or the 178bhp diesel. Note that choosing an automatic gearbox sees this figure fall to 50.4mpg, and those selecting the 237bhp diesel will see a further efficiency fall, with this engine officially pegged at 45.6mpg.
If you favour a petrol engine there are three options, producing 197, 247 and 296bhp. The first two return 34.4mpg, while the top petrol returns 33.2mpg respectively and come exclusively with automatic gearboxes and four-wheel drive.
No E-Pace should feel slow. The 148bhp diesel manages 0-62mph in between 10.1 and 10.7 seconds, depending on which gearbox is fitted and which wheels are driven.
The 178bhp diesel does the same in either 9.9 or 9.3 seconds, while the 237bhp diesel shrinks the 0-62mph time down to 7.4 seconds – although this figure is likely to only be half the story; it should feel distinctly punchy when overtaking on the motorway. Pick a petrol E-Pace and you'll be hitting 62mph in less than eight seconds.
Jaguar has managed to get the front-wheel-drive E-Pace's CO2 emissions down to 124g/km, meaning company-car drivers will be liable for a Benefit-in-Kind (BiK) tax rate of 29% – but this requires you to choose 17-inch alloy wheels. The rest of the diesel engines attract BiK ratings of between 35 and 37%, while the petrol engines get a 37% tariff.
Interior, trim levels, options and technology
The E-Pace has an all-new dashboard design, and while the steering wheel and some of the switches have been seen before, the gearlever is notable in that it's a conventional stick rather than the rotary selector found in all other current Jaguars, save the F-Type. Jaguar has resisted the temptation to consign the heating and ventilation controls to a touchscreen submenu and says the physical dials for these functions are inspired by a camera lens.
The E-Pace will be offered in standard and R-Dynamic forms. The R-Dynamic model has a sharper-looking bumper design and body-coloured side sills, as well as gloss-black and chrome exterior detailing. Inside, R-Dynamic brings sports seats, a sports steering wheel with shift paddles for the auto gearbox, and stainless-steel pedals.
Both the standard E-Pace and the R-Dynamic model are available in S, SE and HSE trims. Full details of what's included with these are still being ironed out, but a four-mode driving selector and all-round parking sensors are standard, as is a 10-inch infotainment system with pinch-to-zoom functionality.
Adjustable suspension (known as Adaptive Dynamics) is available as an option, and brings with it large 21-inch alloy wheels. Choose the 237bhp diesel or the 296bhp petrol engine and you'll get Jag's Active Driveline setup, which allows almost all the engine's power to be sent to the rear wheels in certain circumstance to improve handling.
Other options include a panoramic sunroof, a 12.3-inch digital dashboard display in lieu of traditional dials, two premium Meridian sound systems and an all-new, full-colour head-up display, which beams pertinent information (such as the car's speed, and sat nav directions) onto the windscreen.
Safety and practicality
Part of an SUV's raison d'etre is its ability to accommodate luggage and passengers with ease and Jaguar is promising the E-Pace will deliver in this field. Its 577-litre boot bodes well, as this comfortably beats the boots of the Audi Q3 (420 litres) and the BMW X1 (505 litres).
A central cubby between the E-Pace's front seats will take a one-litre bottle of water laid flat, while Jaguar says the 10.5-litre door bins "dwarf those typically found in compact SUVs". Drop the standard split-folding rear seats and luggage space grows to 1,234 litres – although this is some way behind the X1 (1,550 litres) and Q3 (1,325 litres).
Jaguar's Activity Key also puts in an appearance, allowing you to safely stow the main key in the car, taking a waterproof wristband with you to facilitate locking and unlocking. A gesture-controlled boot release is also offered, so waving your foot under the rear bumper will see tailgate to lift up – a boon for those times when your hands are full.
Lane-keeping assistance, driver fatigue detection, traffic-sign recognition, autonomous emergency braking, blind-spot warning and a system that detects oncoming traffic when pulling out of junctions are among the available safety systems, while a bonnet airbag will help protect pedestrians should the worst happen.
Jaguar E-Pace First Edition
The E-Pace will be offered as a high-spec First Edition model for one year. This has the 178bhp diesel or 247bhp petrol engine, as well as a choice of three paint colours: Yulong White, Santorini Black or Caldera Red – with the last of these being unique to the First Edition.
Buyers of this version are also be treated to upgraded Windsor leather seats, 20-inch alloy wheels, First Edition carpet mats, a 'suedecloth' (synthetic suede) ceiling, a head-up display and the Activity Key.
Price and on-sale date
The Jaguar E-Pace is available to order now, priced from £28,500. First Edition models start at £47,500.