Volkswagen extends scrappage offer
Scrappage plus other incentives and grants could total £8,500 off the price of a new VW e-Golf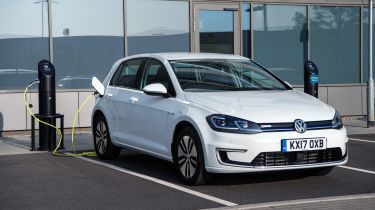 Volkwagen Group brands, including VW, SEAT, Skoda and Audi, have announced a scrappage scheme, offering significant incentives to trade up into newer, cleaner models.
While most of the brands see their scrappage schemes end on 31 December 2017, The Volkswagen scheme has been extended to run until 2 April 2018, with Audi's programme ending on 31 March – just as long as the car ordered is delivered by 30 June 2018. Volkswagen has reduced the incentives on some of its models, and the Golf GTE is no longer included in the scheme.
The programme is open to owners of cars adhering to Euro 1-4 emissions regulations – typically cars built before 2010. The VW Group is the latest in a line of scrappage offers, which includes Toyota, Ford, Hyundai and Vauxhall.
Volkswagen's scrappage scheme sees incentives of up to £6,000 being offered against new petrol, diesel, plug-in hybrid and electric models. The announcement means that the £4,000 scrappage saving on a new e-Golf, combined with the £4,500 provided through the government's Plug-in Car Grant, means savings total £8,500 on a new electric Volkswagen e-Golf.
Total savings on other plug-in hybrid models total £8,500 and £7,800 for the Passat GTE and e-up! and respectively.
Audi's version of the scheme sees savings of between £2,000 and £8,000 off the price of a new car, although diesel Q7 models, the A8, R8 and the RS range of models aren't included in the scheme. Audi says that although the scrappage incentive replaces the usual part-exchange value that would ordinarily be offered, the average discount is around £2,500 extra.
SEAT's scheme offers between £1,500 and £3,000 off the price of a new Mii, Ibiza, Leon or Toledo, while Skoda's offer ranges from £1,500 to £4,000, depending on model.
The vehicle being traded in must have been registered to the owner for at least six months, and will be scrapped, rather than sold on.
Volkswagen scrappage offers
| | |
| --- | --- |
| Model | Scrappage saving |
| Volkswagen e-up! | £3,300 (+£4,500 plug-in car grant) |
| Volkswagen up! | £1,800 |
| Volkswagen Polo | £2,000 |
| Volkswagen Golf | £4,000 |
| Volkswagen Golf SV | £4,000 |
| Volkswagen Golf Estate | £4,000 |
| Volkswagen e-Golf | £4,000 (+£4,500 plug-in car grant) |
| Volkswagen Touran | £4,000 |
| Volkswagen Tiguan | £4,000 |
| Volkswagen Beetle | £4,000 |
| Volkswagen Jetta | £4,000 |
| Volkswagen Passat saloon | £5,000 |
| Volkswagen Passat estate | £5,000 |
| Volkswagen Passat GTE | £6,000 (+£2,500 plug-in car grant) |
| Volkswagen Arteon | £5,000 |
| Volkswagen Sharan | £6,000 |
Audi scrappage offers
| | |
| --- | --- |
| Model | Scrappage saving |
| Audi A1 | £2,800 |
| Audi A1 Sportback | £2,800 |
| Audi A3 | £4,000 |
| Audi A3 Sportback | £4,000 |
| Audi A3 e-tron | £5,000 (+ £4,500 plug-in car grant) |
| Audi A3 saloon | £4,000 |
| Audi A3 cabriolet | £4,000 |
| Audi A4 saloon | £6,000 |
| Audi A4 Avant | £6,000 |
| Audi A4 Allroad | £6,000 |
| Audi A5 | £6,000 |
| Audi A5 Sportback | £6,000 |
| Audi A5 cabriolet | £6,000 |
| Audi A6 | £7,000 |
| Audi A6 Avant | £7,000 |
| Audi A6 Allroad | £7,000 |
| Audi A7 Sportback | £7,000 |
| Audi TT | £4,000 |
| Audi TT Roadster | £4,000 |
| Audi Q2 | £2,000 |
| Audi Q3 | £4,000 |
| Audi Q5 | £4,000 |
| Audi Q7 e-tron | £8,000 |
| Audi Q7 TDI | Not applicable |
| Audi A8 | Not applicable |
| Audi R8 | Not applicable |
| Audi RS models | Not applicable |
SEAT scrappage offers
| | |
| --- | --- |
| Model | Scrappage saving |
| SEAT Mii | £1,500 |
| SEAT Ibiza | £2,500 |
| SEAT Leon | £3,500 |
| SEAT Toledo | £3,000 |
Skoda scrappage offers
| | |
| --- | --- |
| Model | Scrappage saving |
| Skoda Citigo | £1,500 |
| Skoda Fabia | £2,500 |
| Skoda Rapid / Skoda Rapid Spaceback | £3,000 |
| Skoda Octavia | £3,500 |
| Skoda Superb | £4,000 |
| Skoda Yeti | £3,500 |
New 2024 Porsche Panamera – new looks, interior, and Turbo E-Hybrid model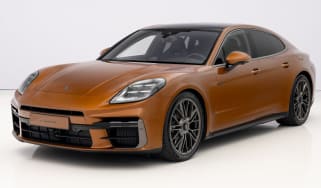 New 2024 Porsche Panamera – new looks, interior, and Turbo E-Hybrid model
Best new car deals 2023: this week's top car offers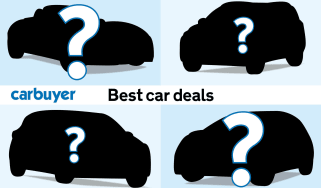 Best new car deals 2023: this week's top car offers
Toyota Yaris Cross updated for 2024 – new tech, trim and hybrid option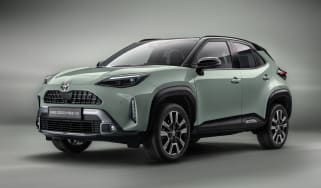 Toyota Yaris Cross updated for 2024 – new tech, trim and hybrid option