FCA brands add to scrappage scramble
Scrappage incentives now available for Fiat, Abarth, Jeep and Alfa Romeo buyers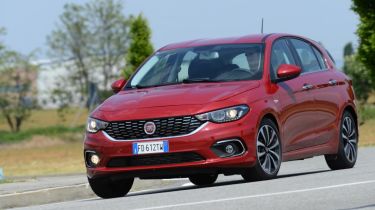 Fiat Chrysler Automobiles (FCA), parent company of Fiat, Chrysler, Jeep and Alfa Romeo has rolled out its own scrappage scheme, offering incentives across most of its range of cars.
The FCA scrappage scheme applies to all Euro 1-4 petrol and diesel cars registered before 31 December 2009, regardless of make or model. If your trade-in car meets this criteria, you can expect extra incentives on certain models, varying as outlined below.
The scrappage incentive for Fiat buyers ranges from £1,500 against a Fiat Tipo hatchback, to £3,500 against a Fiat Punto.Fiat 500 buyers can enjoy up to £2,150 against the Pop model, £2,500 against the Fiat 500X crossover or £3,500 against the Fiat 500L MPV. The Fiat Panda city car offers a £2,000 scrappage allowance and Fiat 124 Spider buyers will receive a £3,500 incentive.
Abarth 595 customers will be offered a scrappage allowance of £1,095, while Abarth 124 Spider buyers can expect up to £3,000.
For Alfa Romeo customers, FCA has introduced a £3,500 scrappage allowance against the MiTO supermini and up to £5,300 against the Giulietta hatchback. The Alfa Romeo Giulia executive saloon is also included in the scheme, with a £3,250 scrappage allowance in place – although this excludes both the entry-level model and the flagship Quadrifoglio.
Jeep Renegade SUV buyers can benefit from scrappage, too, with a £3,500 allowance on all trim levels.
Although this is being presented as a 'scrappage' scheme, Fiat hasn't commented on what fate cars traded in under the scheme will face. To qualify, your car must have been registered in your name for at least 180 days and your new car must be registered before the end of 30 September 2017, when the scheme closes.
Top 10 best cheap-to-run cars 2022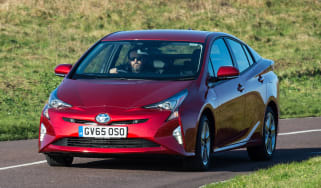 Top 10 best cheap-to-run cars 2022
UK road tax 2022: VED tax rates and bands explained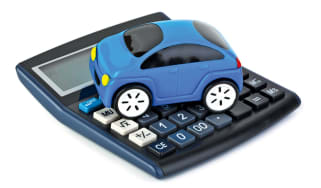 UK road tax 2022: VED tax rates and bands explained
New 2022 Renault Austral SUV: interior revealed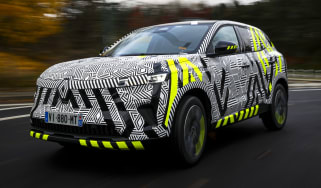 New 2022 Renault Austral SUV: interior revealed