DS to unveil all-electric SUV later this year
September's Paris Motor Show to host reveal of first all-electric DS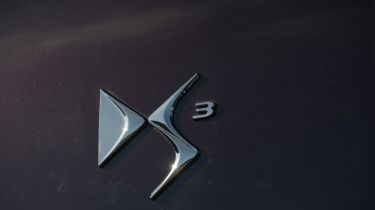 DS, the premium brand of the French PSA group, is set to reveal its first all-electric production car during September's Paris Motor Show.
The supermini-sized car – which may carry the DS 3 Crossback name – heralds the arrival of the group's new 'e-CMP' platform, which is set to underpin future models from Peugeot and Citroen – and potentially Vauxhall, too. The choice to launch the technology in a DS stems from it being the PSA brand most closely associated with innovation, according to DS vice president of product, Eric Apode.
With Britain's Vauxhall brand a part of the PSA group since its takeover in August 2017, there's a possibility that a future all-electric Vauxhall Corsa could use the platform, alongside a mechanically similar Peugeot 208 replacement.
DS' electrification strategy is to sell exclusively plug-in hybrid and electric cars from 2025 onwards. PSA has previously revealed that the all-electric version of its CMP platform would suit compact electric cars and has targeted a maximum driving range of 280 miles, based on battery packs of up to 50kWh capacity.
Apode remains tight-lipped on precise technical details for the production car, but promises that DS' first EV will be far more than just a fashion statement, and will compete directly with firmly established compact EVs. If rumours that the new model could be launched as a new DS 3 Crossback model are true, it'll compete directly with the Hyundai Kona EV.
The first all-electric DS will be unveiled in September, with a production version expected in 2019.