Next-gen Peugeot 208 GTi, 308 GTi and hot 508 to be electrified
All future Peugeot Sport models will be hybrid or electric
Peugeot has confirmed that all of its future performance models will be electrified. This comes after the reveal of the hybrid Peugeot 508 Sport Engineered concept, which is expected to go into production by the end of 2020.
Speaking to Carbuyer at the Geneva Motor Show, Peugeot Sport boss Bruno Famin confirmed that the days of conventional 'hot' Peugeots is over, saying "there will be no more pure combustion engined performance cars".
Carbuyer best electric cars you can buy in 2019
This means that the next versions of the Peugeot 208 GTi and the larger 308 GTi will be plug-in hybrids. Farmin said that some future Peugeot Sport models could be pure electric, while also confirming that Peugeot is considering a hot GTi variant of the recently announced e-208 hatchback: "We are working on a project on our new EV… we are still working on the technical feasibility and cost profitability."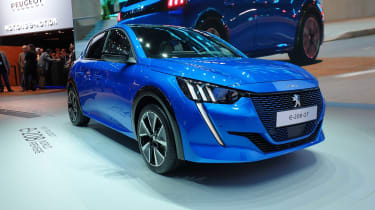 Future all-electric 208 GTi and 308 GTi models will incur a weight penalty due to their batteries, meaning they will lack the precise handling of previous, conventionally powered versions. "We are talking about 'new performance' rather than 'pure performance'", says Famin, in characterising the difference between performance EVs and traditional performance cars.
As a result, the company won't obsess about the EVs' weight: "We are not chasing the weight - it is not a priority. There's not much benefit to saving 20-30 kilos when the weight of the battery adds much more." Famin referred to a perception that modern car buyers are most interested in straight-line speed without a loss of comfort or refinement, perhaps indicating where Peugeot will focus its attention instead.
The cornerstone of future Peugeot Sport plug-in hybrid models is the largest engine available in the PSA range, the 1.6-litre turbocharged petrol unit found in the current Peugeot 308 GTi. This engine also featured in the pre-production version of the upcoming plug-in Peugeot 508 HYbrid saloon, which when combined with the onboard electric motor gave it an impressive 177bhp, with a fuel economy figure of 106mpg and CO2 emissions of 42g/km. Future plug-in GTi models would follow a similar vein, albeit with more power; Famin said "thanks to hybridisation, we are going to reach a good level of performance".
Want to know more about Peugeot's pure-EV and plug-in range? Check out our review of the Peugeot 508 HYbrid saloon prototype, or see how it compares to the best hybrids you can buy in 2019.
New electric MG4 hatch to start at £25,995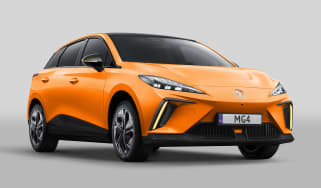 New electric MG4 hatch to start at £25,995
Kia EV4 SUV to take on the Volvo XC40 Recharge
Kia EV4 SUV to take on the Volvo XC40 Recharge
Best new car deals 2022: this week's top car offers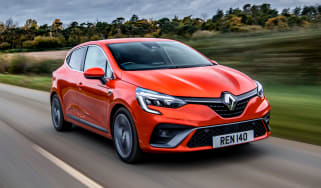 Best new car deals 2022: this week's top car offers