2021 BMW i1 revealed
The BMW i1 will be the electric 1 Series and is one of 12 electric BMW models expected by 2023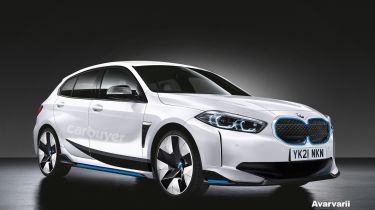 BMW has revealed the 2021 BMW i1, an electric hatchback based on the latest 1 Series. The i1 is part of an electrification strategy that will see 12 electric models added to the BMW line-up by 2023.
The plans will see 12 fully electric cars and 13 plug-in hybrids arrive in the UK over the next four years. BMW will target the more profitable, premium sector first - as Tesla has done - before moving onto affordable electric vehicles like the i1. This strategy has already seen the announcement of the iX3 SUV, the i4 saloon and BMW's flagship electric model, the iNEXT SUV.
Robert Irlinger, head of BMW's i Division, has suggested that the move towards front wheel drive models, as has already happened with the third-generation 1 Series, allows for more flexibility in the design of less expensive, smaller electric vehicles and more choice for the customer.
Irlinger said BMW intend to offer the i1 hatchback with a choice of one or two electric motors. A more affordable model with a single motor driving the front wheels would be offered alongside a twin motor setup for higher performance and four-wheel drive.
A render of the new BMW i1 shows that the styling doesn't represent a huge departure from the conventionally powered 1 Series. Changes are likely to be limited to minor styling tweaks and a blanked off kidney grille.
The BMW i4 is the first clear indication of the revised naming strategy for BMW's electric car range. Irlinger confirmed that the i4 will be the electric version of the next generation 4 Series Gran Coupe. The iX3 and i4 have been confirmed, meaning the iNEXT could become the iX5. The electric versions of the 1 Series and 3 Series are likely to be known as the i1 and i3. The current i3 is unlikely to be replaced.
Interested in knowing more about BMW's electric model range? Read about the current i3 hatchback, i8 Coupe and i8 Roadster for more information.
Engine management light: top 5 causes of amber engine warning light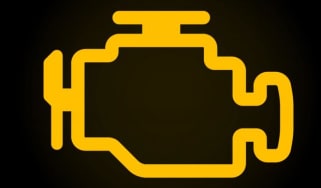 Engine management light: top 5 causes of amber engine warning light
Top 10 cheapest electric cars 2022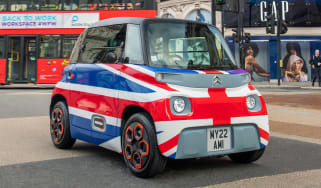 Top 10 cheapest electric cars 2022
Best new car deals 2022: this week's top car offers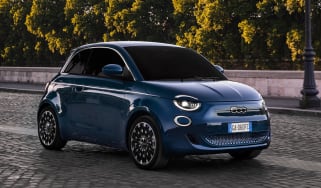 Best new car deals 2022: this week's top car offers