Best new cars coming in 2021 and beyond
What can you expect to see in showrooms in the next couple of years? Our guide reveals all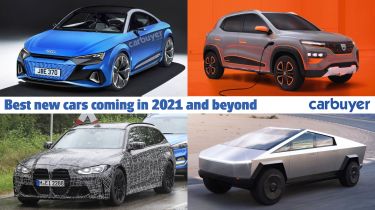 Page 5 - Hot hatchbacks, MPVs and supercars
Hot hatchbacks coming in 2021
Audi RS3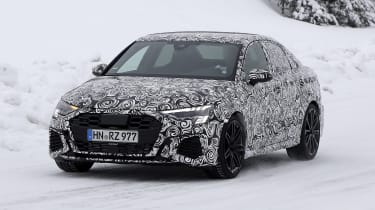 The latest Audi A3 is now on sale and this is what the fast version will look like. It'll be sold as both a hatchback and as a saloon, and both are expected to use a tweaked version of the current car's 2.5-litre five-cylinder petrol engine. Power will stand at over 400bhp, but it'll have the price to match; the Mercedes-AMG A45 starts at around £50,000, so expect similar for the RS3.
Read more about the new Audi RS3 here.
Cupra el-Born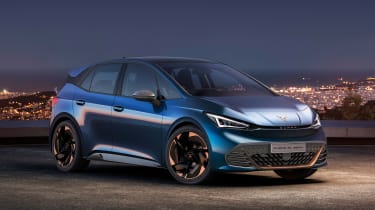 Cupra has pulled the wraps off its version of the SEAT el-Born, which will be one of the first electric hot hatches. The Cupra el-Born gets a much bigger battery than standard cars, and promises a 310-mile range and 0-31mph in just 2.9 seconds. It'll be rear-wheel drive and will get all the usual trademark Cupra copper touches, inside and out.
Read more about the Cupra el-Born here.
Hyundai i20 N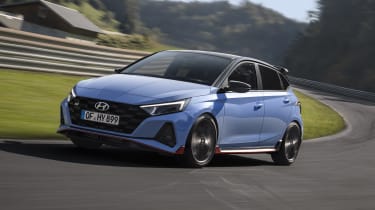 Hyundai is readying its second fast N model, a 200bhp version of the Hyundai i20 hatchback to take on the Ford Fiesta ST. It'll have upgraded parts and much sportier looks than the standard car, which was unveiled in February.
Read more about the Hyundai i20 N here.
Toyota GR Corolla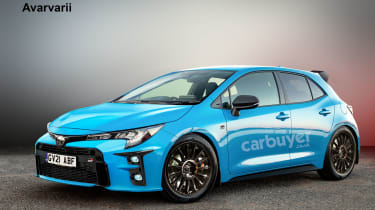 Following the four-wheel-drive Toyota GR Yaris, Toyota will use the same 1.6-litre engine (producing over 250bhp) in several other performance models. The next of these will be a fast GR Corolla, which will look to compete with the Hyundai i30 N and Skoda Octavia vRS.
Read more about the Toyota GR Corolla here.
MPVs coming in 2021
BMW 2 Series Active Tourer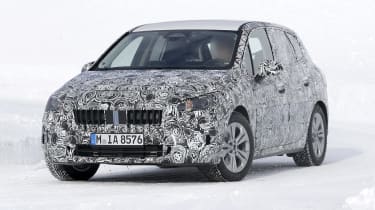 It seems that BMW will keep selling its 2 Series Active Tourer MPV, despite an increasing number of buyers switching to SUVs. The new model is likely to look pretty similar to the current car but with influences from the latest BMW 1 Series. We know it'll be available with a plug-in hybrid again, but the seven-seat BMW 2 Series Gran Tourer variant is likely to be withdrawn.
Read more about the BMW 2 Series Active Tourer here.
Mercedes T-Class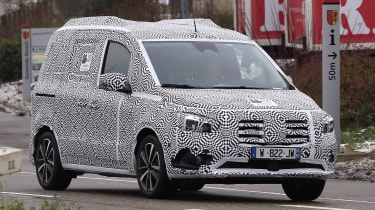 Mercedes is set to join the van-based MPV market with a new T-Class model, which will be launched in 2021 - a bit earlier than first expected. It'll be an upmarket rival to the Ford Tourneo Connect and Volkswagen Caddy Life, with petrol, diesel and electric options all due. The German brand will hope the T-Class will prove a greater success than the Mercedes X-Class pickup, which was clearly based on the Nissan Navara and withdrawn after just two years on sale.
Read more about the Mercedes T-Class here.
Supercars and hypercars coming in 2021
Aston Martin Valhalla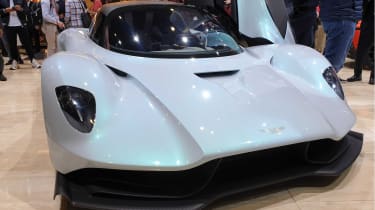 Aston Martin revealed not one but three new concept cars at the Geneva show in March 2019, and the Valhalla is set to follow the ultra-exclusive Valkyrie into showrooms in 2021. It'll be a hybrid hypercar with around 1,000bhp and it could cost upwards of £1 million.
Best new car deals 2021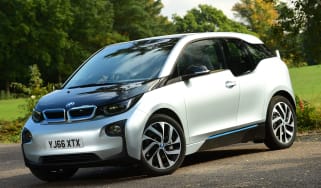 Best 4x4s and SUVs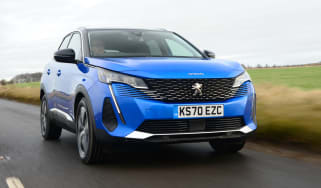 2021 scrappage schemes: the complete guide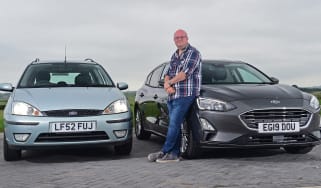 2021 scrappage schemes: the complete guide