Volkswagen ID.3 GTX set to join the range in 2023
The electric hot hatchback will get dual motors and is set to be introduced during the ID.3's mid-life update next year.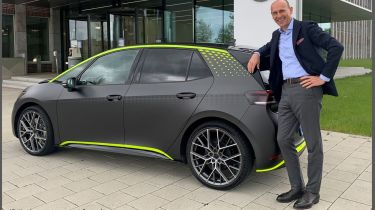 A high performance version of the Volkswagen ID.3 has been rumoured since the brand showcased a sportier-looking ID concept at the 2019 Frankfurt Motor Show. However, the brand has now confirmed the car is going to be a reality and will likely be badged ID.3 GTX when it arrives in 2023.
When question about the quick version of the brand's all-electric family hatch, Volkswagen's product line spokesman, Martin Hube, revealed that: ' Of course the project is progressing'. He also claimed that the debut of the GTX el will coincide with the mid-life facelift of the ID.3, which is expected next year. 
Volkswagen already has the GTI and R badges for their sporty offerings of its internal combustion engine vehicles to compete with the other high performance vehicles like the Hyundai i30 N. However, GTX signifies a higher performance model within their electric vehicle line-up of which the ID.3 is set to be the third model to carry the GTX badge following on from the ID.4 and ID.5.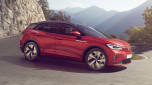 295bhp Volkswagen ID.4 GTX range-topper launched
The ID.3 GTX will likely be offered with a power output to match that of the larger ID.4 GTX. The dual motors with 295bhp to be fitted to the ID.4 are able to cover 0-62mph in 6.2 seconds; the lighter ID.3 will likely achieve a faster time.
Confirmation of a new ID.3 GTX model will be welcome news to enthusiasts of the brand that may be looking to buy an electric vehicle that can still deliver enjoyment. The possible addition of the Volkswagen R brand to their electrified vehicles will further encourage those looking for sportier vehicles as manufacturers transition to fully electric vehicles.
Volkswagen Passenger Cars Chief Operating Officer, Ralf Brandstätter, has previously said that fun to drive vehicles do have a place amongst the German manufacturers' digital autonomous future. Suggesting that although there is a benefit to be gained by reducing steering inputs on longer journeys there should still be the ability to take control of a vehicle and enjoy driving it.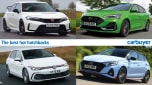 Top 10 best hot hatchbacks 2023
Volkswagen has previously showcased an ID.X concept as the basis for future models. That car had 335bhp and a single electric motor but was used solely as an example of what could be possible and a basis for further engineering development.
If you want to know more about the ID range then check out our reviews of the Volkswagen ID.3 and Volkswagen ID.4.