Audi A3: old vs new comparison
The 2020 Audi A3 has finally arrived, so what are the improvements over its predecessor?
The family hatchback class is arguably the most competitive sector of the car market, so the fact the old Audi A3 remained on sale for seven years is testament to its success. While the build quality remained high, the onboard tech was starting to look dated by the time it was finally replaced.
Step forward the latest, fourth-generation A3 Sportback. The razor-sharp new exterior design is sure to get the neighbours' tongues wagging and they'll be even more impressed if they peer through a window, as there's been something of a digital revolution inside. Crisp screens dominate the dashboard and the A3 now has a wealth of computing power and connectivity.
Design
Audi has a reputation for altering the design of its cars extremely gradually, and this has been the case with the Audi A3. It's been a largely successful strategy too; it reduces the chance of alienating certain buyers or following passing trends too closely, ensuring its cars still look good five or even 10 years after they were designed. During its seven years on sale, the A3 received only minor updates to its lights, design and trim levels, while the three-door model was dropped towards the end of its life.
The fourth-generation A3 Sportback is slightly more radical, with bold creases and a large eight-sided grille consuming almost the entire nose. As before, S line versions look the most aggressive, and the best to our eyes. Large alloy wheels are complemented by deep bumpers and flared side skirts, while Audi's advanced LED exterior lighting also helps the A3 stand out at night. It's also likely the A3 Sportback and saloon will spawn a crossover version for the first time, along with a coupe-like four-door to rival the Mercedes CLA.
Interior
When it launched, the previous Audi A3's interior was our favourite in a hatchback. While it still felt impressively sturdy towards the end of its life, there was no denying the technology had not only fallen behind that of newer Audi models, but rivals too. The latest Mercedes A-Class rewrote the rulebook when it arrived, thanks to expansive digital screens and a contemporary new design.
Audi's reply in the new A3 is a 10.25-inch Virtual Cockpit display and 10.1-inch infotainment screen. Their positioning is a bit more traditional than in the A-Class, with a central screen that's separate from the instruments but angled towards the driver. Incredibly, the new system boasts 10 times the computing power of the old A3's infotainment setup, allowing it to respond more quickly, display impressive graphics and provide new features. It also boasts Amazon Alexa compatibility and voice recognition that can respond to queries like "Where is the nearest Italian restaurant?".
Economy
Audi has long been famed for its punchy and efficient turbocharged petrol and diesel engines, and the A3 came with a broad range of specifications. These spanned from a frugal 1.6-litre diesel with front-wheel drive that could manage over 70mpg (NEDC), to a 2.0-litre TSI petrol with quattro four-wheel drive in the 30mpg range.
The new 2.0-litre diesel has been thoroughly redesigned and features 'Twin Dosing' that now injects AdBlue fluid into the exhaust in two locations to ensure reduced tailpipe emissions. The A3 35 TDI can return up to 62.8mpg on the tougher WLTP test cycle, with CO2 emissions of 119g/km. An even more frugal 30 TDI is on the way.
Petrol-engine technology hasn't stood still either, and Audi is introducing mild-hybrid hardware to increase efficiency. This works by harvesting energy when the car decelerates and storing it in a very compact battery for use when the engine is off in traffic, or when coasting, and to give acceleration a small boost to take strain off the engine. A plug-in hybrid A3 e-tron model is also joining the line-up with an electric range of around 37 miles - up from 31 miles previously.
Safety
With a five-star safety rating, the previous Audi A3 was regarded as a very safe car, however this does come with a caveat - it was crash tested by Euro NCAP in 2012. The metrics used by the independent safety body to assess cars has become far stricter since then, looking much more closely at the collision-preventing active safety kit fitted. The Mk3 A3 was fitted with some clever devices for the time, including an active bonnet that pops up in a pedestrian collision to help better absorb impacts.
In comparison, the new A3 is bristling with sensors and connected technology designed to mitigate the risk of an accident before it happens. 'Car2X' technology communicates with local vehicles and infrastructure (where compatible) to provide warnings of hazards, traffic and even the length of time a traffic light will be on red as you approach.
Rear cross-traffic assist can warn you of traffic as you reverse out of a parking space or driveway, while exit warning provides an acoustic alert if you're about to get out of the car and a vehicle or cyclist is approaching.
Verdict
In typical Audi fashion, the latest A3 Sportback takes all the aspects of a model that buyers are passionate about, and injects them with the latest technology and engineering know-how. This is especially noticeable inside, where the latest MMI infotainment system is light years ahead of the small pop-up verison in the previous model.
To read our Audi reviews, go here.
Best new car deals 2022: this week's top car offers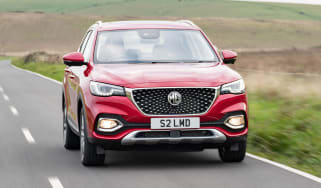 Best new car deals 2022: this week's top car offers
Nissan Ariya vs Volvo XC40 vs Volkswagen ID.4 - which is best?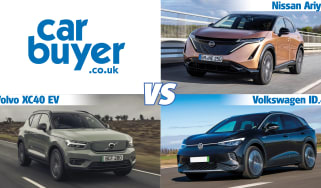 Nissan Ariya vs Volvo XC40 vs Volkswagen ID.4 - which is best?
The UK's top 10 best-selling cars 2022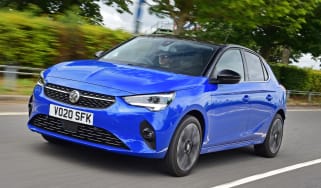 The UK's top 10 best-selling cars 2022