More affordable Peugeot e-208 model under consideration
Peugeot is assessing demand for an e-208 with a smaller battery and lower price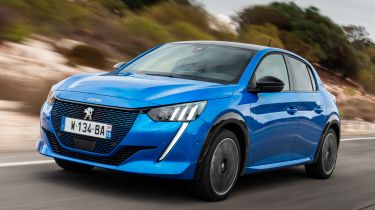 e-208 currently costs £25,500 after government grant
Cheaper car may cost £3,000 less and have around 60 miles less range
A new entry-level e-208 wouldn't arrive until 2022
An entry-level version of the electric Peugeot e-208 supermini with a smaller battery could arrive in around two years. Peugeot is currently evaluating customer demand for such a model, which we would expect to cost around £22,000 after the plug-in car grant (PiCG), undercutting the current car by about £3,000.
The e-208's current starting price of just over £25,500 (after the £3,000 PiCG subsidy) makes it considerably more expensive than petrol and diesel models, although many customers reportedly haven't been put off by the cost.
The best small electric cars on sale today
When Anne-Lise Richards, Peugeot's electric vehicle brand manager, spoke to our sister site DrivingElectric, she said: "The more comfortable customers become with EVs, the less we will need to reassure them about range.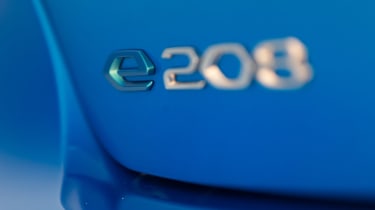 "Currently, customers are not saying that the e-208 is too expensive, but at one point maybe we will need a more affordable option and we could always achieve a smaller battery. The only thing is introducing diversity in the plants – and we need to be sure there is a need from the customers."
Peugeot could simply downgrade the e-208's current battery to create a model with a lower range (and a cheaper price). But creating another version adds costs to the production process, so it's not yet known whether this would be viable.
We would expect the battery size to be reduced from 50kWh to around 37kWh, which would still give the cheaper e-208 a range of around 150 miles; a little lower than the 211 miles currently offered but still plenty for a week's worth of commuting for the average driver.
Reducing the battery size would reduce the car's weight, in turn improving efficiency and handling. Rivals like the Honda e and MINI Electric both have relatively small batteries for this reason and are entertaining to drive.
A potential starting price of around £22,000 would be closer to electric city cars like the Volkswagen e-up! and Smart EQ Forfour, and would undercut rivals like the Renault ZOE and the MINI Electric.
Read our guide to the cheapest electric cars you can buy.