Drivers willing to spend more money on a new car after lockdown
Information from BuyaCar suggests buyers are set to spend more on their next vehicle than before the coronavirus pandemic hit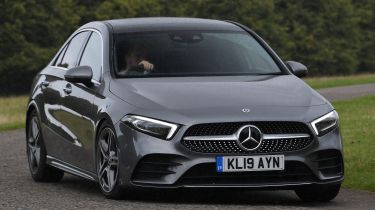 Buyer data from online car vehicle marketplace BuyaCar suggests that there's "pent-up demand" for new cars after lockdown ends. The site is reporting a huge increase in the average price of cars being sold, suggesting that buyers are choosing to spend more than they'd previously planned.
According to the site, the rise comes despite an increase in the number of more affordable cars sold on the platform, so it seems that buyers are willing to spend a bit extra on their next car, even if many cars are currently sitting unused during lockdown.
BuyaCar offers free delivery and warranties to key workers
The average price paid for a car on BuyaCar, one of our sister sites, fell to £11,366 in April 2020. That's a three-year low, and much lower the average price paid in April 2019 (£13,590). It witnessed a turnaround in the first week of May 2020, however, with the average price rocketing to almost £16,000.
Car sales in the UK were down 97% year-on-year in April 2020, which is unsurprising given the closure of car dealerships and uncertainty amidst the pandemic. True enough, BuyaCar reports that, at the peak of the coronavirus crisis, those replacing their cars did so at the lowest possible cost. Many of these were key workers buying a car for essential travel.
The government recently announced that dealerships and car retailers can sell cars online, as long as social distancing measures are adhered to. Almost immediately, it seems more buyers are looking to replace their vehicles, and many have premium aspirations. The three most sought-after cars on the platform are currently the Volkswagen Golf, Mercedes A-Class and Mercedes C-Class.
Andy Oldham, chief executive of BuyaCar, said: "Our sales and buying intentions data reveals a fascinating picture of the car market at its most distressed and suggests that there is going to be a surge in spending when the market begins to recover.
"The value of our contribution to keeping key workers mobile by offering them free delivery and a free warranty is demonstrated by how careful those people have been in their buying choices. I am delighted that with the help of our supplying dealer partners who managed to safely continue their support for us, we have made a real difference.
"Now, looking to the future, it seems that consumers who have been kept out of the market for some time have a stronger appetite than ever for securing the best car they can afford.
"It seems that car sales in general are heading toward a very busy restart. Our own website traffic reveals a 71% bounce back from the depths of early in the lockdown and we look forward to being able to resume our normal service as soon as we get the green light."
Read our latest car reviews here.