New BMW Digital Key will let drivers use their iPhone as a key
BMW is the first manufacturer to introduce Apple CarKey technology to its model range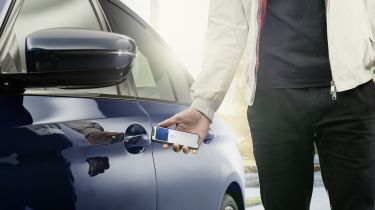 BMW drivers will soon be able to unlock, lock and start their cars using their iPhone or Apple Watch. The new BMW Digital Key functionality, which is also known as Apple CarKey, was unveiled at Apple's Worldwide Developer Conference. It will be available on a number of new BMW models produced from 1 July 2020.
The system uses Near-Field Communication (NFC) to 'talk' to the car. Once inside, placing the smartphone in a dedicated storage slot allows the car to start when you press the ignition. Using your phone means you don't have to take a key as well, and the car will still unlock if your phone runs out of battery (up to a few hours afterwards), although it won't work if you manually turn the phone off.
It's accessed through Apple Wallet, and a further five people can unlock and drive the car if you send them a unique code on iMessage (Apple's text message app). It's compatible with the iPhone 11, XR or XS versions, or the Series 5 Apple Watch. The Comfort Access option needs to be ticked when ordering your BMW, and both the phone and car must be linked to the MyBMW app.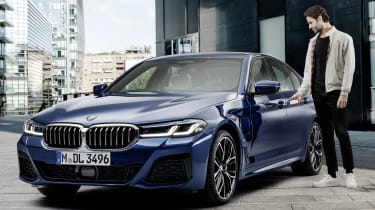 Setting up the connectivity requires you to be in the vehicle with both regular keys present. The Digital Key menu also allows you to delete users you no longer want to give access to, and limit access for specific users - the top speed, power and radio volume can all be limited, which could be handy if you're entrusting your car to a younger driver.
This system will be available on nearly all BMWs built from 1 July onwards, including the 1 Series, 2 Series Gran Coupe, 3 Series, 4 Series, 5 Series, 8 Series, X5, X6, X7 and Z4 models.
New smart routes for BMW electric cars in Apple Maps
BMW has also announced that it's electric cars will get additional features if you use the wireless Apple CarPlay function. Apple Maps will be capable of plotting the best route based on the amount of remaining range, and the availability of local charging points. You can also plan this advance on your phone. This will debut on the upcoming BMW i4, which is due next year.
Read all our new BMW reviews here.