2020 Vauxhall Crossland facelift: new images revealed
Vauxhall's smallest SUV gets a more striking face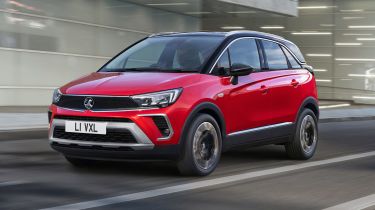 Borrows 'Vizor' look from new Mokka
Deliveries to start in 2021
Prices to be announced
The Vauxhall Crossland X SUV is getting a facelift later this year, and this is our first look at the car's new styling. It features Vauxhall's new Vizor design and gets more obvious body cladding to make it look more like an SUV. Vauxhall has also dropped the 'X' from the Crossland name.
Prices will be revealed closer to the car's launch and deliveries will start in the first few months of 2021. It shouldn't cost too much more than the current car, which starts at £19,330. Rivals include the Skoda Kamiq, SEAT Arona, Renault Captur and Ford Puma.
Like the newly launched Vauxhall Mokka, the Crossland is to get a black fared-in grille that stretches across the width of the car's nose. The headlights look similar to before, while Vauxhall has used silver body cladding to make it look like the Crossland has a bull bar - like older rugged 4x4s. LED headlights should be fitted as standard. At the rear, the tail-lights have been tweaked and there's a gloss black tailgate insert.
As before, you can choose a 1.2-litre petrol or a 1.5-litre diesel engine. Both are available in two power outputs but the cheapest 82bhp petrol misses out on a turbocharger. A 128bhp petrol sits above it, while diesel buyers get either 108 or 118bhp, depending on whether they choose a manual or automatic gearbox. You'll be able to achieve around 45mpg from the petrols and nearly 60mpg from the diesel with a manual gearbox.
The Crossland sits on a different platform to the Vauxhall Corsa, so a fully electric Crossland isn't in the pipeline for this generation. We're told that the suspension of the new Crossland has been reworked, with new front springs and dampers, which should improve how the car drives.
The new front end makes the Crossland look more assertive and less forgettable but the Mokka's headlights are more cleanly integrated into the 'Vizor' grille. Elsewhere, the jacked-up ride height and plastic wheel arches don't quite remove the similarity between the Crossland and its predecessor, the Vauxhall Meriva MPV.
Read our Vauxhall reviews here or check out our list of the best family SUVs.
2021 Vauxhall Mokka: prices, specs and release date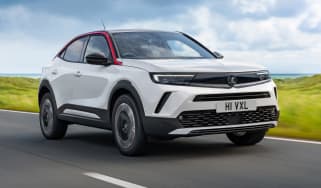 2021 Vauxhall Mokka: prices, specs and release date
Vauxhall Vivaro-e Life electric MPV starts from £34,645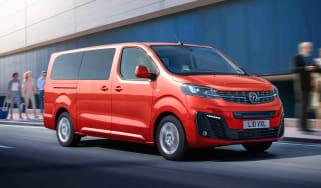 Vauxhall Vivaro-e Life electric MPV starts from £34,645
New 2020 Kia Stonic SUV: prices and specs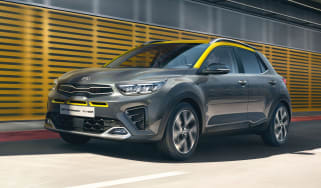 New 2020 Kia Stonic SUV: prices and specs
Updated Peugeot 5008 starts at £29,585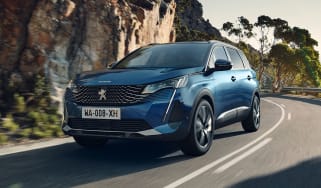 Updated Peugeot 5008 starts at £29,585
Cupra Formentor SUV review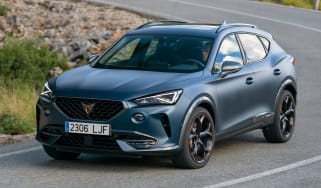 Cupra Formentor SUV review